Mandy Moore's New Music Video Features Familiar 'This Is Us' Faces
Mandy Moore relaunched her music career with the help of her 'This Is Us' co-stars. The music video for 'In Real Life' features several of them.
For those unacquainted with '90s pop music, it might appear that Mandy Moore came out of nowhere onto the This Is Us set. After all, it had been years since we'd heard anything from her when the hit show premiered in 2016. 
However, the singer behind "Candy" and "I Wanna Be With You" simply stepped back into the spotlight after years of being sidelined — sometimes intentionally. Now that Moore will be retiring the beloved persona of This Is Us matriarch Rebecca Pearson, she's picking up her music again in a new way. This time, she's blending her This Is Us clan with her latest album. 
Mandy Moore is releasing 'In Real Life' this spring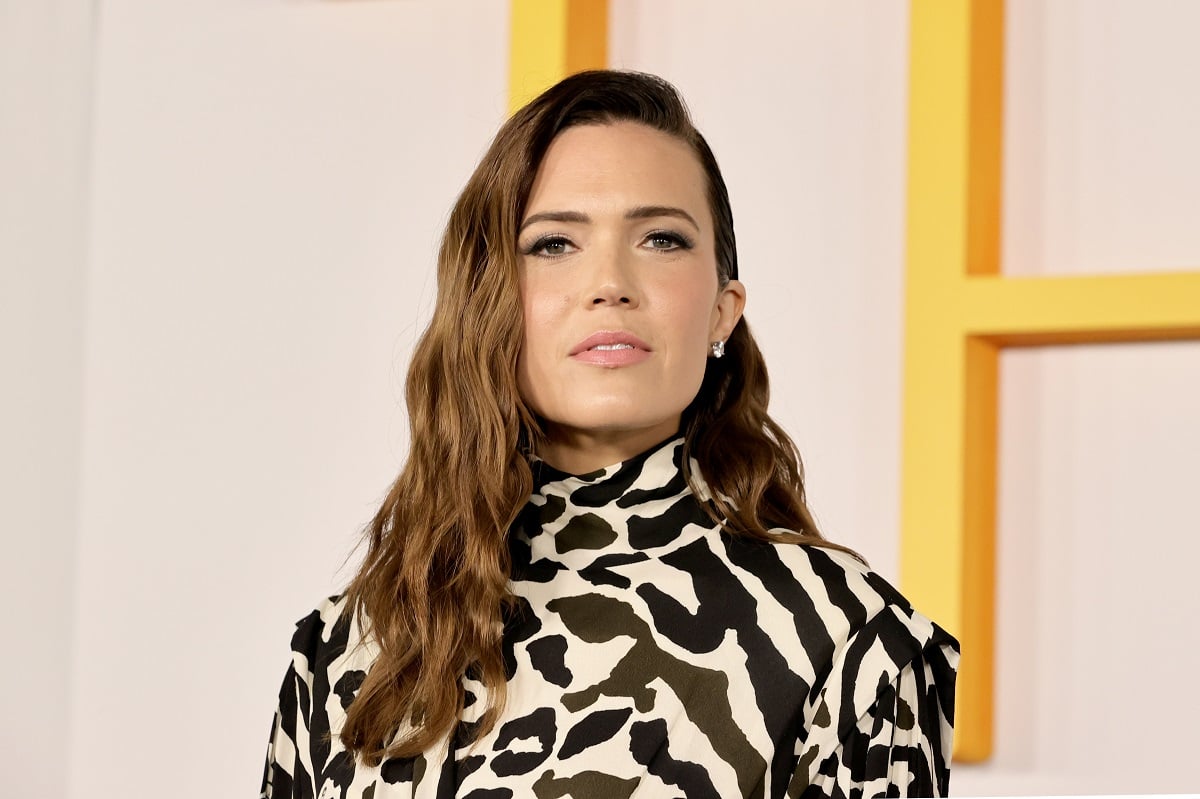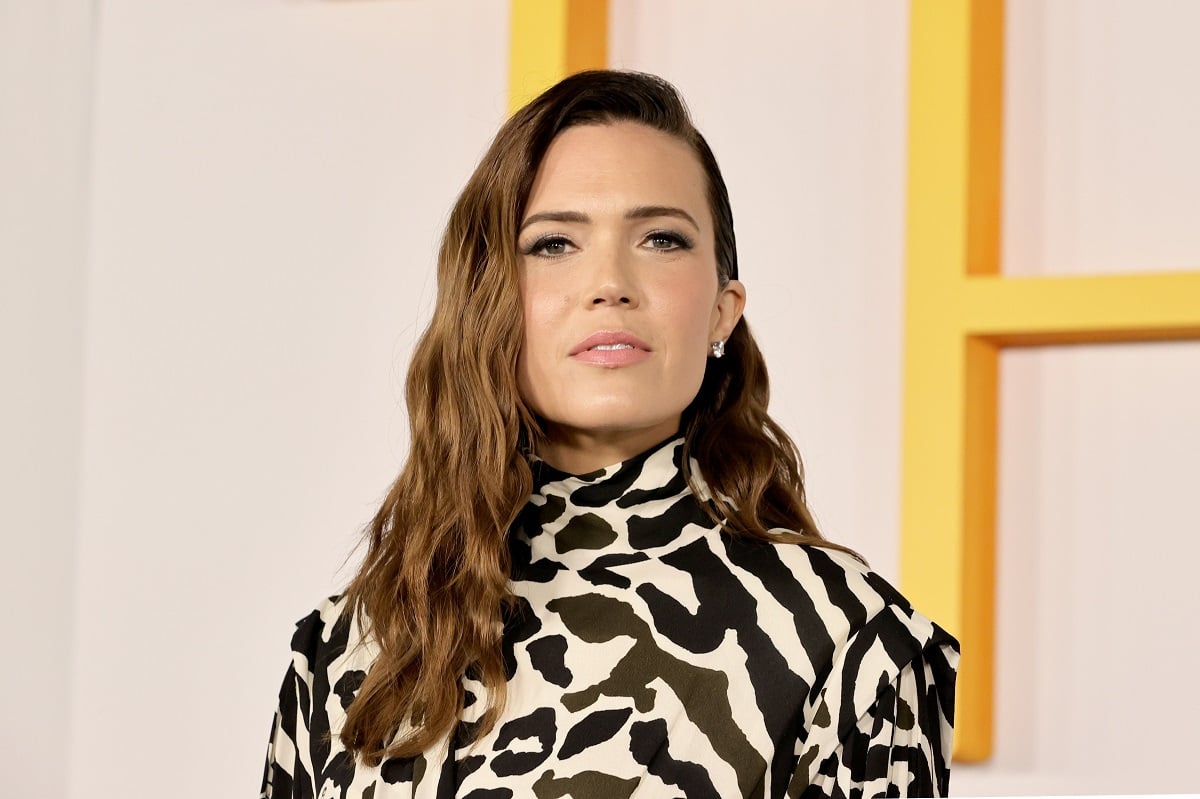 Moore will be focusing on some new music ventures after This Is Us ends for good. Her latest album, In Real Life, drops May 13, 2022, just two weeks before the show airs its series finale. Following the album release, Moore is hitting the road for a two-month North American music tour to perform her music. It's something she hasn't done in over a decade. 
The artist has said the album is extremely personal to her. There are tracks about her husband (Dawes frontman Taylor Goldsmith), along with her 1-year-old son Gus and other friends and family members. However, she hopes that listeners will hear their own life stories reflected in the lyrics as well. "I hope they're able to come along on the journey with me, and put themselves in the driver's seat," Moore told Rolling Stone. 
The songstress already released the title track to the album, along with the music video to go with it. The video captures snippets of Moore with Gus and other sweet family moments. And familiar celebrity faces from the cast of This Is Us appear too. 
'In Real Life' features several 'This Is Us' co-stars
The music video for "In Real Life" is a star-studded affair, starting with endearing clips of Moore cuddling her son Gus and pointing to the camera with him in her arms. But we soon see several other stars make cameos, ostensibly in their "real lives" as well.
A dapper Justin Hartley (who plays Kevin Pearson on This Is Us) walks into his set trailer. Susan Kelechi Watson (Beth Pearson) is seen doing her hair as part of her morning routine. Chris Sullivan (Toby Damon) and Chrissy Metz (Kate Pearson) lip-sync the chorus while riding on a golf cart. 
We also see clips from Sterling K. Brown (Randall Pearson) and Jon Huertas (Miguel Rivas) — including some of Huertas grooming a horse and riding a bike. Each of these is interspersed with more footage of Moore with her family, mostly in her home. 
Moore includes several other of her celebrity friends in the video as well. Hilary Duff appears with her children. Wilmer Valderrama of NCIS fame is featured, along with Amanda Kloots and Karamo Brown. 
Moore's new music reflects on the next chapter of her family life
It's clear Moore's current castmates support her musical endeavors. And the video is a sweet send-off as the cast goes in different directions following the close of the hit show. From what Moore has shared recently, her music is focused on her new biggest priority: Raising her son. 
"So much of this record came from future-tripping on the next chapter of my life and what it might look like: What parenthood would feel like, how it would change everything, and all the excitement and trepidation that comes with that," Moore said per Rolling Stone. "At the same time, it was about celebrating and acknowledging where we were at the moment and really trying to be completely present in the everyday — which is maybe the hardest part of the human condition."
Moore has admitted that the adjustment to having Gus was more difficult than she expected at first. However, it's clear from the music video that she dotes on the toddler. And, given the number of clips featuring Gus with his musically gifted parents playing instruments and singing with him, we wouldn't be shocked if he ends up with his own set of musical talents. 
In Real Life drops May 13; the series finale of This Is Us is scheduled to air May 24 on NBC.