Mandy Moore Plans to Indoctrinate Her Son to the 'Disney Family'
Mandy Moore voices Rapunzel in Disney's 'Tangled.' Now member of the 'Disney Family' and a mother, this actor wants to share the magic of Disney with her own family.
Rapunzel was done waiting for her life to begin. In Disney's animated film Tangled, Mandy Moore voiced the Disney princess, later sharing her appreciation for the Disney family. 
Now a mother with a family of her own, Moore has plans to show these films to her son, noting that Disney was such a "sentimental part" of her childhood.
Mandy Moore voiced Rapunzel in Disney's animated film 'Tangled'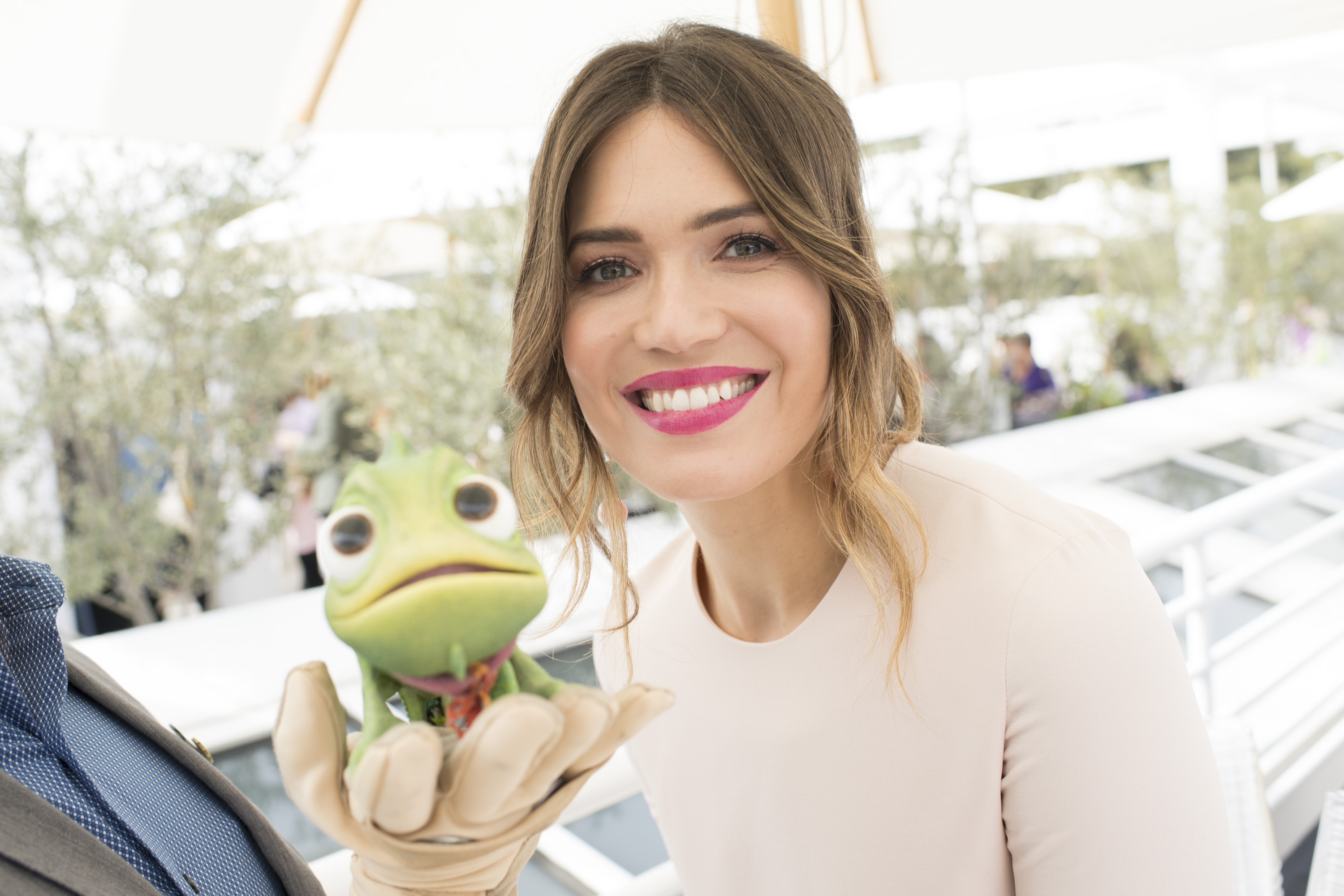 This Disney character has magic glowing hair when she sings. Unfortunately, Mother Gothel never planned to let Rapunzel out of her tower.
In Disney's animated film Tangled, the princess risked everything to follow her dream — falling in love with the devastatingly handsome Flynn Rider. Throughout the film, Rapunzel is voiced by This Is Us actor Moore.
"It is one of the things I'm most proud of in my life and career," Moore said of voicing Rapunzel during an interview with PEOPLE. "It was so bucket list to be a part of the Disney family and to somehow manifest my wildest dreams and become a Disney princess."
In this production, Moore sang several original songs. That includes "When Will My Life Begin," "I've Got a Dream," and "I See the Light." Each of which earned millions of streams on Spotify. 
Moore even reprised her role for the animated film Ralph Breaks the Internet, appearing alongside other legendary Disney voices. For Disney's "Ultimate Princess Celebration," Moore again voiced the magical princess, reading stories to fans across the globe.
Mandy Moore had her first son in 2021
She's a singer and actor. Additionally, Moore is a mother, giving birth to her first child, Gus, in 2021. As a member of the "Disney family" herself, it made sense that Moore plans to raise her son with plenty of Disney flicks.
"We haven't indoctrinated him into the Disney family as of yet, but we will be," Moore said during the same PEOPLE interview. "It was such a seminal part of my childhood that I can't wait to pass that on to him as well."
With Gus celebrating his first birthday in February 2022, Moore took to social media, posting pictures of his outdoor party. Gus already made an appearance on the This Is Us set. It's unclear, however, if this young fan watched his first Disney movie yet. 
Other Disney actors and their families love Disney animated films
Moore wouldn't be the only Disney actor/parent sharing their love of Disney movies with their children. Beyoncé portrayed Nala in Disney's photo-real adaptation of The Lion King. She later supported Disney's empowering story, even bringing Blue Ivy to the premiere.
Dwayne "The Rock" Johnson starred as Maui in Moana. In one Instagram post, the actor shared that his daughter often asks him to sing "You're Welcome." She had no idea that he voiced this animated character — she just appreciated the impromptu performances.