'Manifest': Are Ben and Michaela Twins?
Ben and Michaela Stone are siblings on Manifest, solving mysteries together. Although these characters are connected via a miraculous airplane flight, they're not twins. There are, however, other characters in this series who are twins, sharing a special bond as a result. 
[Spoiler Alert: This article contains spoilers from Manifest.]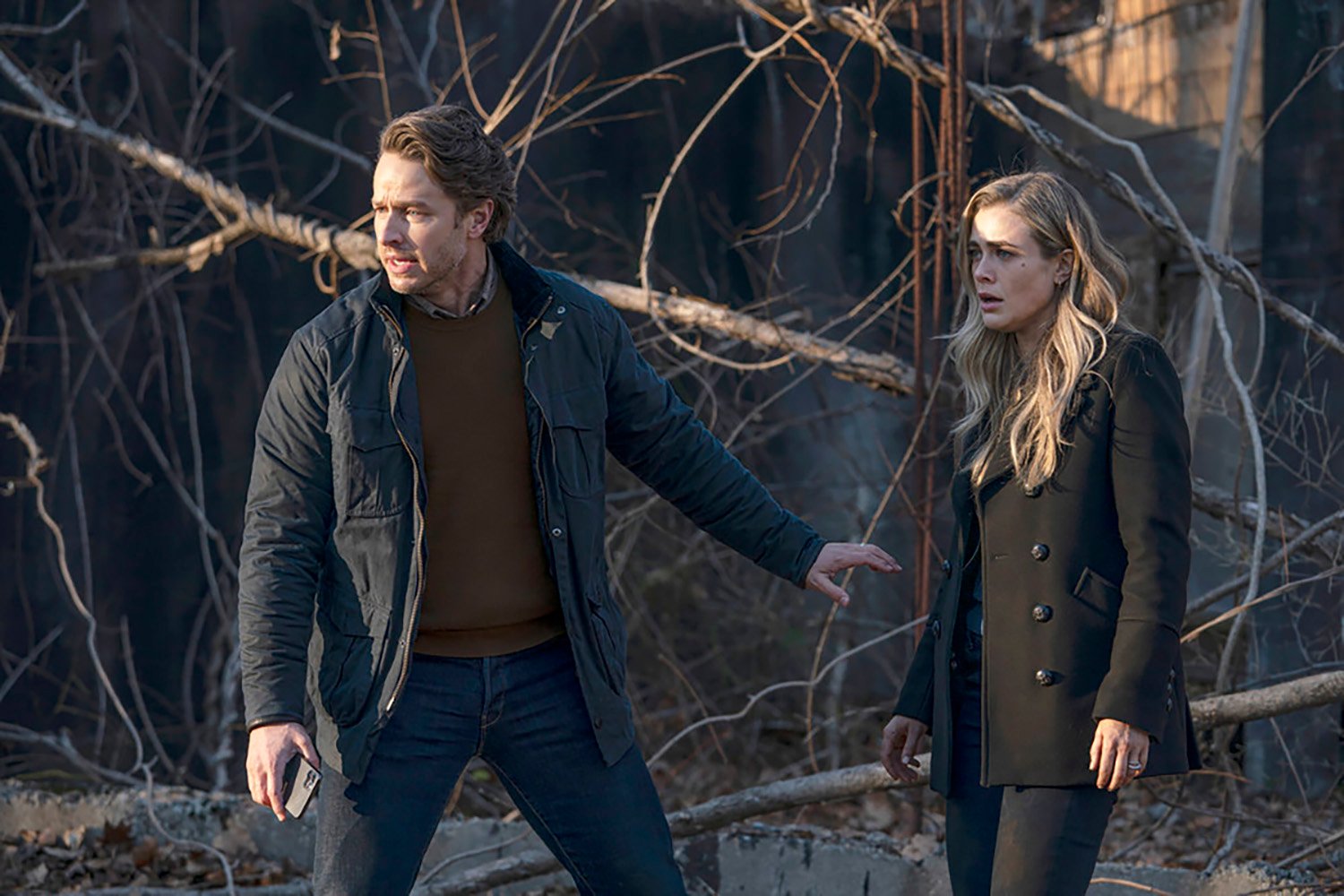 Ben and Michaela Stone are two characters from the drama series 'Manifest'
One flight changed so many lives forever. Viewers met characters Ben and Michaela Stone with season 1 of Manifest. In some ways, these characters were different, with Ben Stone being a professor and Michaela being a police officer. In some ways, though, these siblings are very similar. 
"He was a character that jumped out at me because he's so different, in many ways, from my character on Once Upon a Time," actor Josh Dallas said of his character during an interview with Collider. "He's a normal human. He's very flawed and very complex, and he's trying to work through that."
No, the 'Manifest' characters named Ben and Michaela are not twins
These characters are sometimes in sync, mostly thanks to the calling and their Flight 828 connection. However, Ben Stone and Michaela Stone are not twins. These two characters are siblings, however, with Ben Stone being older. 
These characters are the only children of Steven and Karen Stone — two adults who were briefly seen on Manifest. Ben and Michaela remain close, learning more about the callings and how to reverse their "death date" in the process. The duo also met a few other families and siblings who were on the airplane.
Ben Stone has a set of twins — Olive and Cal
Ben and Michaela Stone are not twins. However, there is one set of twins in this family. That's Olive and Cal Stone, the two eldest children of Ben Stone. (This character and his wife had a baby girl named Eden later in the series.)
Of course, things got more complicated when Cal emerged from Flight 828 over five years later without actually aging. That, technically, means Olive is Cal's twin that's several years older than him. 
That twin connection, however, lasted regardless of Cal's mysterious disappearance. Although Olive's mom believed Cal to be dead, Olive knew he was still alive. She couldn't explain how, but she just knew. As a result, she saved most of his toys, in addition to her father's belongings. 
The future of these characters may remain a mystery to fans, especially with the season 3 finale leaving plenty of questions regarding Cal and his shocking age change. The show has officially been dropped by the network NBC. There are rumors of a television movie finale in the works, according to Entertainment Weekly.
In the meantime, however, fans can watch episodes of this original drama on Netflix and Hulu.