'Manifest': Do Ben and Saanvi Ever Kiss?
Ben Stone and Dr. Saanvi Bahl are two important passengers from Flight 828. Together, they sought answers regarding the "callings," saving a few passengers and Zeke in the process. 
Ben and Saanvi are always together, but do these Manifest characters ever kiss? Here's what we know about this drama series.
[This article contains spoilers from season 3 of Manifest.]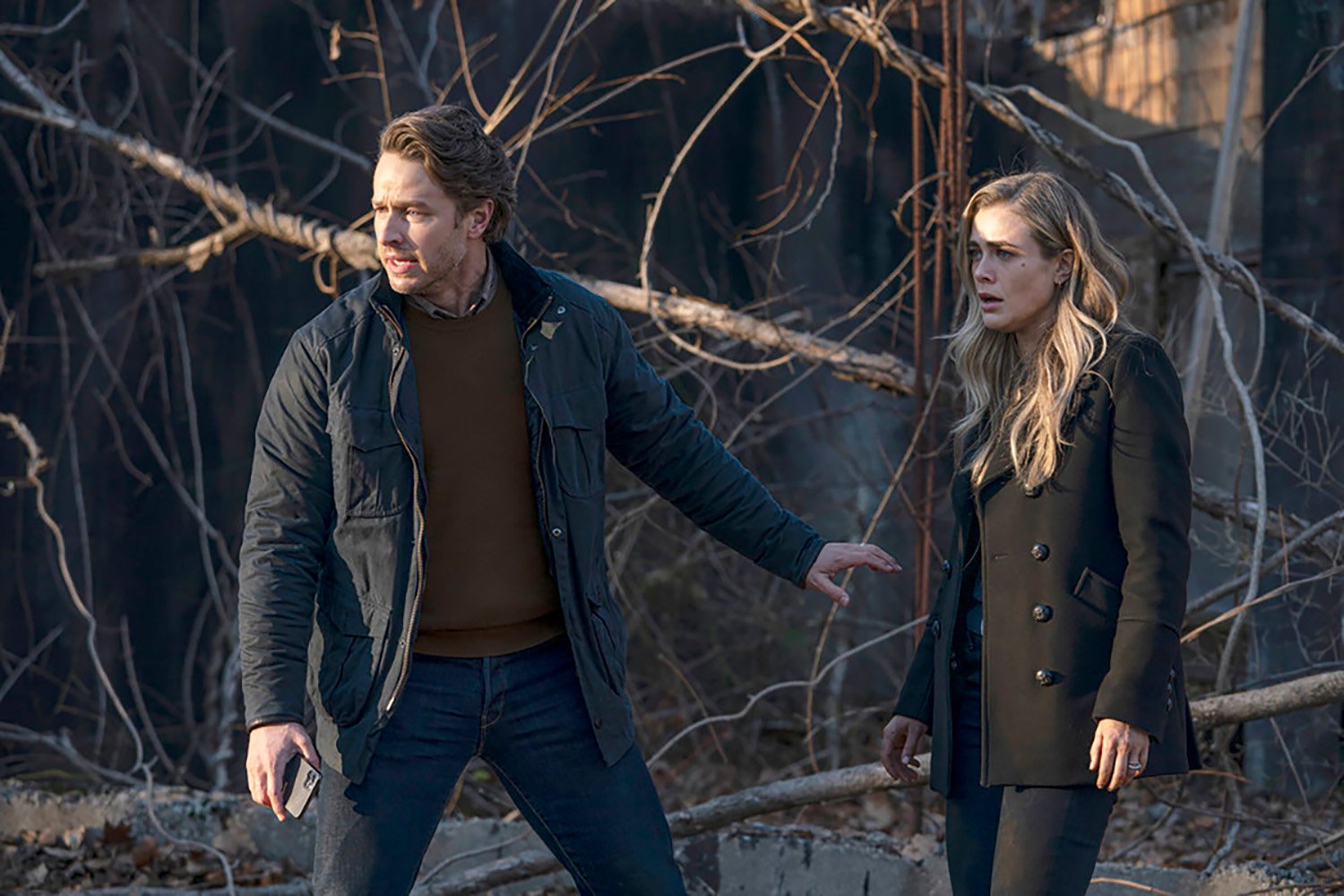 Ben Stone and Dr. Saanvi Bahl are two characters from NBC's 'Manifest'
A few dozen passengers were presumed dead when Flight 828 went missing. Over 5 years later, characters like Ben Stone, portrayed by Josh Dallas, and Dr. Saanvi Bahl, portrayed by Parveen Kaur, returned to their lives. The main question on everyone's mind — how?
Manifest follows these characters as they search for answers and follow their incessant "callings," which encourage them to perform good acts or redeem themselves. Ben Stone was at the center of most of these callings, while Dr. Bahl tried to find the scientific reasoning behind the disappearance.
These two characters appeared in most episodes of this drama series. Even though they often partner up to solve problems, these two don't exactly have a romantic relationship. In fact, both Manifest characters are in love with other people.
RELATED: 'More on This Next Week,' Says 'Manifest' Show Creator About the Shadow Figures
Do Ben and Saanvi ever kiss during the original drama series 'Manifest'?
Ben Stone is in a pretty committed relationship with his wife named Grace, even if there were some complications initially with Grace's old boyfriend. Saanvi, on the other hand, was still dealing with being apart from the "love of her life" — another doctor named Alex.
Although Ben and Saanvi share a special connection and a close friendship, these characters never had a romantic relationship. In the three seasons released on NBC, Ben and Saanvi have not kissed.
RELATED: The 'Manifest' Showrunner Celebrated '828 Day' With a Clever Video Tease
Ben and Saanvi team up to return the tailfin during season 3 of 'Manifest'
There's a lot of mystery surrounding Flight 828, and Saanvi and Ben were willing to do anything to save the passengers. Things only got more complicated when these characters happen upon the supposed tailfin of the plane. That was impossible, though, right? They saw the plane explode. 
"Ben and Saanvi do a deep dive on the Montego Air tailfin that was recovered in the season 2 finale," showrunner and executive producer Jeff Rake said during a Manifest spoilers video. Throughout season 3, these characters investigated the relationship between this tailfin, the callings, and the passengers. 
Ben and Saanvi even took a trip to return the tailfin to the ocean. The action redeemed Saanvi from her accidental murder but created more problems when the pilot reappeared. Unfortunately, this series has been canceled by NBC and will not return for its fourth season.
Still, some fans hope for a television movie featuring characters like Ben Stone and Dr. Saanvi Bahl. Episodes of Manifest are available for streaming on Netflix and Hulu.