'Manifest': Is Eden Actually Ben Stone's Daughter?
There are a few kids featured in Manifest, some having supernatural abilities. Thanks to her pregnancy with Eden, even Grace Stone experiences the "callings" during this original drama series.
Is Eden actually Ben Stone's daughter? Here's what we know about these Manifest characters.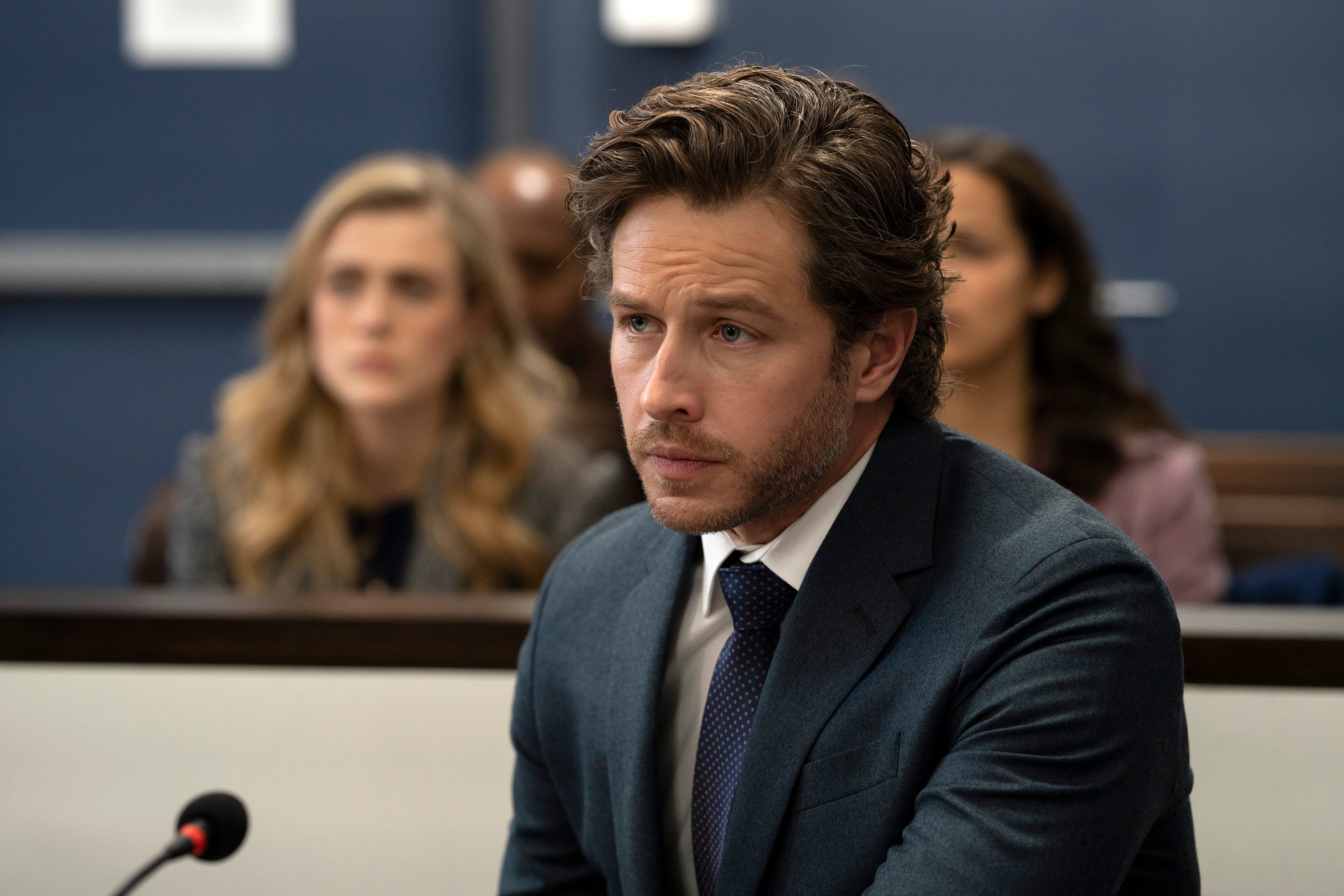 Ben and Grace Stone had twins, Cal and Olive
With his son Cal and his sister Michaela, Ben Stone took a different flight than the rest of their family. That changed their lives forever.
Manifest tells the story of the passengers of Flight 828 as they uncover and solve the mystery of their disappearance. That includes the Stone family. After Flight 828, Ben and Cal Stone returned over five years later the same age.
They also had some pretty unique abilities, which Ben Stone later nicknamed the "Callings." The other members of this family didn't share this connection. That is, until Grace Stone became pregnant.
Grace Stone became pregnant during 'Manifest'
Eden's father was somewhat of a mystery when Grace Stone learned of her pregnancy. That was primarily because she was seeing another man just before her husband returned on Flight 828. So, it could've been Ben's baby, but it could've been Danny's baby.
Ben and Grace Stone decided to get a test to ensure the biological father. However, when Grace started experiencing callings, the answer regarding paternity became clear. Eden was Ben Stone's biological child.
Eden's birth wasn't without complications, though. When Grace was dying, Ben had to choose between saving her and saving his child. By other characters following their callings, both survived. It's through Ben Stone's guidance, though, that most characters understand their abilities.
"We meet Ben at a very stressful, dark time in his life, where his son Cal has been diagnosed with this terminal illness," actor Josh Dallas said of his character during an interview with Collider. "He really deep dives into these tunnels of trying to fix things, much to his detriment, and when he puts those blinders on, the rest of the world falls away around him, meaning his relationships with his wife and his daughter."
The character Eden was born during 'Manifest'
Yes, Eden is Ben Stone's daughter. As a baby, this character didn't have a significant role in Manifest. Not until the callings connected her to a troubled person from Flight 828. It was this baby that formed a special connection to Angelina Meyer.
In fact, according to Angelina, Eden was her guardian angel. The members of the Stone family would seriously disagree, none more than Olive, who had her suspicions when Angelina started dressing like her.
After a pretty shocking season 3 finale, presumably, the Stone family was set to deal with a pretty major loss. There was also a pretty big age change for one character, although fans may have to wait to learn more about these characters.
Unfortunately, this series has been canceled by NBC and will not return for its fourth season. Still, some fans hope for a television movie featuring characters like Ben Stone. Episodes of Manifest are available for streaming on both Hulu and Netflix.
RELATED: 'Manifest' Show Boss Reveals a Discovery 'Will Turbo-Charge Our Mythological Story Engine'
RELATED: ​​'Manifest' Season 3: 'I Scream, You Scream, We All Scream…' Teased Showrunner Jeff Rake