'Manifest': Do Michaela and Jared Ever Get Back Together?
Michaela and Jared were almost engaged. Then, Michaela Stone went on Flight 828 and changed everything between them. Do these Manifest characters ever end up together? Here's what we know about the original drama series, now available on the streaming platform Netflix.
[Spoiler Alert: This article contains spoilers from Manifest.]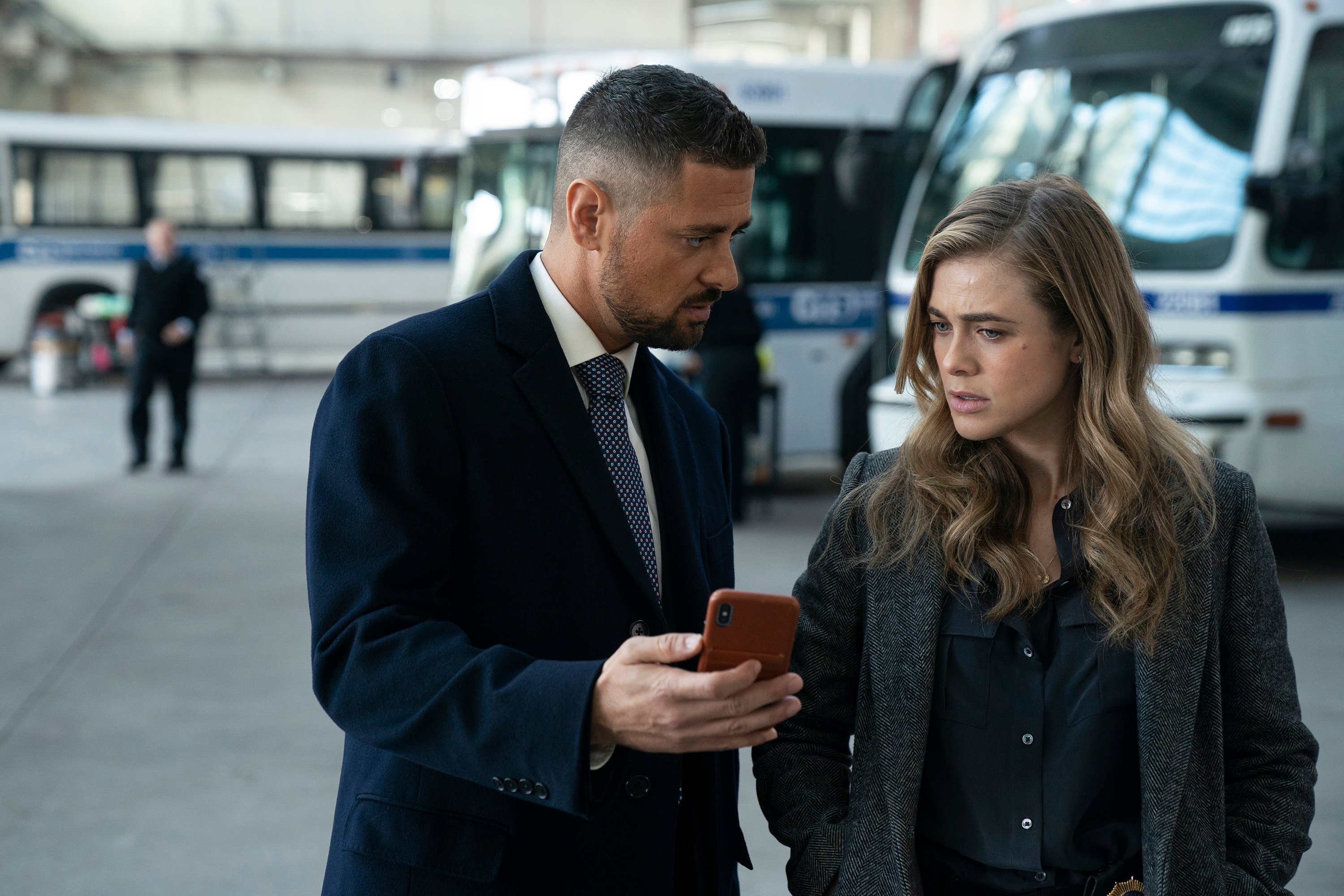 Michaela Stone is one of the main characters of the original drama series, 'Manifest'
These characters were missing for over five years. When Flight 828 miraculously reappeared with its passengers the same age, things got pretty complicated. That's especially true for Michaela Stone, who was working as a police officer and was almost engaged to her partner named Jared.
"She's a tragic character but she's also really strong," Melissa Roxburgh said of her character, Michaela Stone during a 2018 interview with Showbiz Junkies. "She knows who she is. She's just dealing with a lot." 
"What I liked about Michaela is that she's not a victim," she continued. "She definitely has stuff that she's dealing with, but she's a very strong person through that."
After returning from her extremely delayed flight, Michaela found her almost fiancé married to someone else. This mystery partner wasn't just a random person, though. It was her best friend named Lourdes. Unfortunately, Michaela still loved Jared, even if she initially intended to decline his proposal.
RELATED: 'More on This Next Week,' Says 'Manifest' Show Creator About the Shadow Figures
Will Michaela and Jared ever get back together?
When fans first met Jared, this Manifest character was married to Michaela's best friend. However, the ex-lovers still had lingering feelings. As a result, during one episode, the two spent the night together.
This reunion was ultimately a mistake, as they decided not to take the relationship further. The night did, however, cause Jared and his wife to split up. Jared and Michaela remained close coworkers, working together to help the passengers of Flight 828. 
Michaela Stone even discussed her "callings" with this character, despite his initial judgment regarding the idea. Things get more complicated, though, when Michaela realized she was connected to someone named Zeke.
RELATED: 'Manifest' Fans Are Peeved With NBC and They're Tweeting All About it
Michaela Stone eventually married Zeke during 'Manifest' season 2
Jared and Michaela might've had a romantic connection, but Michaela and Zeke had a "supernatural connection." Although Zeke wasn't a passenger on Flight 828, this Manifest character shared "callings" with Michaela. 
The callings brought the two of them together. It was this love that "redeemed" Zeke and postponed his death date. During season 2, these characters even got married, later moving in together and saving people one adventure at a time. Jared, on the other hand, started dating another woman in an attempt to protect Michaela from a hate group.
Although this series originally premiered on NBC, episodes of Manifest are now available for streaming on Netflix and Hulu.