'Manifest' Season 3: A Long-Lost Character Will Return
'Manifest' showrunner Jeff Rake hinted that a familiar face will return in season 3. Here are a few theories about which long-lost character will return.
For two seasons, Manifest has been NBC's go-to drama for sci-fi lovers. The series consistently delivers thought-provoking storylines, juicy relationship stories, and intriguing mysteries. To the delight of Manifesters, the cast and crew are prepping to bring fans a third season. In anticipation of the next chapter of the series, the showrunner and executive producer, Jeff Rake, gave fans a clue to ponder when he hinted that a familiar face will return.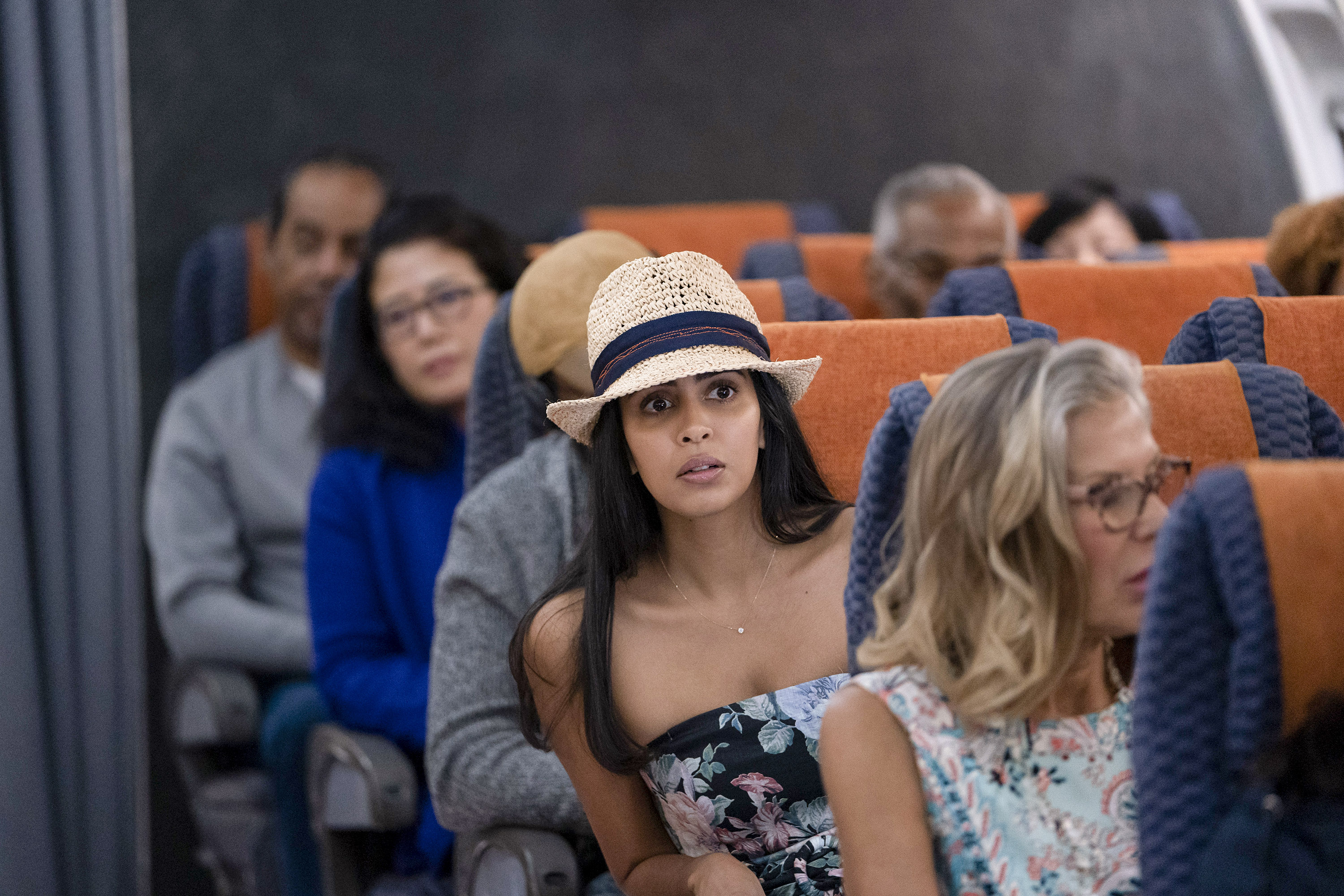 'Manifest' boasts a deep bench of characters.
Manifest benefits from the large ensemble and recurring guest players who add depth to the story. And based on the Manifest spoilers that Rake dished in a special Twitter video, it appears that the canvas may be expanding further in season 3.
"A long-lost character will make a shocking reappearance," said Rake in the video. It remains to be seen who will return, but we have a few theories.
Theory 1: TJ will return with information about Al-Zuras
Flight 828 passenger, TJ, became Watson to Ben's Sherlock to search for answers about the Callings and other supernatural phenomena surrounding the airplane mystery. The lad also sparked up a sweet romance with Ben's daughter, Olive, which was ultimately cut short.
The last time we saw TJ, he was headed to Egypt to hunt for clues about an ancient text, Al-Zuras' journal. The book contains a record of a 16th-century ship crew that experienced the same anomalies as the 828ers.
When TJ left, he was adamant about uncovering the truth about the Callings, the Death Date, and what happened to Flight 828. Is it possible that he is the long-lost character that Rake teased?
Theory 2: Adrien, the former religious leader, will resurface with new doomsday prophecies
828er turned religious leader, Adrien, inspired Believers who marveled at the miracle of the passengers who returned unaged and unharmed after five years. But things took a turn when one of Adrien's followers set a nightclub ablaze in a misguided attempt to prove their divinity. That was a turning point for the once devout man.
The last time we saw Adrien, he warned Ben that the Callings come from an evil source, and the Flight 828 passengers are "agents of the apocalypse." The Biblical scholar cited "signs and wonders," which comes from the scripture, Matthew 24:24. The passage reads:
"For false messiahs and false prophets will appear and perform great signs and wonders to deceive, if possible, even the elect."
Could Adrien be the long-lost character Rake promised? If so, will he return with proof that the Callings are indeed from a malevolent being?
Theory 3: Cal's kidnappers, Jace, Kory, and Pete will miraculously reappear
Three meth dealers kidnapped Cal in a convoluted revenge scheme against his aunt Michaela. After an intense pursuit, Michaela, Ben, and Zeke tracked the youngster and his abductors to a remote cabin. In an attempt to escape, Cal fell into an icy lake, after which Zeke dove in to save him. The kidnappers also fell into the lake, but they weren't lucky enough to be fished out.
Jared and the cavalry showed up in time for a search and recovery mission, but after an extensive search, the bodies of Jace, Kory, and Pete were nowhere to be found. It is likely that we have not seen the last of the goons.
Earlier episodes revealed that the thugs are somehow tied to the shadow figures that are haunting Cal and Adrien at night. So, the trio probably fits into a larger part of the story that has yet to be revealed and could be the long-lost characters Rake teased.
Manifest is slated to premiere early in 2021 on NBC. Until the show returns, subscribers can catch previous episodes on Peacock TV.
Follow Erika Delgado on Twitter.