'Manifest' Season 3: Ben and Saanvi Will 'Do a Deep Dive' Says the Showrunner
'Manifest' Season 3 promises a meaty storyline for Ben and Saanvi as they investigate a new clue about the mystery of Flight 828.
NBC's Manifest is the sci-fi drama that hooked fans with intricate mythology, compelling characters, and twisty mysteries. Now, the creative minds behind the series are gearing up for season 3. With that in mind, the showrunner and executive producer, Jeff Rake, teased a meaty storyline for two of the show's heroes, Ben and Saanvi. [Spoiler warning: This article contains details about Manifest Seasons 2 and 3.]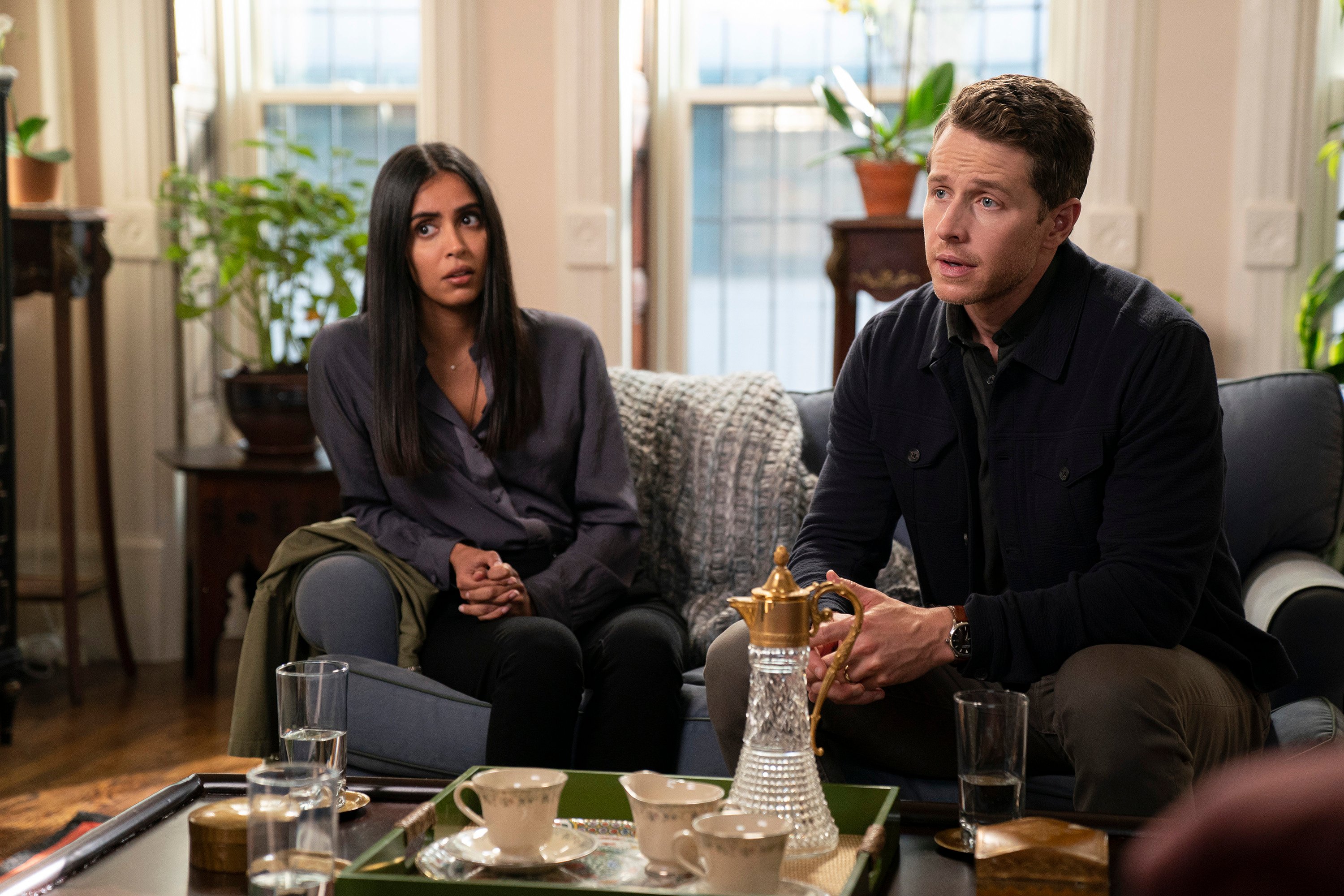 'Manifest' Season 2 ended on a cliffhanger that will unfold in season 3
The season 2 finale of Manifest inspired fan theories and questions surrounding the shocking final moments. In the episode, seamen pulled aircraft debris out of the ocean. As it turns out, the wreckage is a key piece of the Manifest mystery.
In a special Manifest recap video on Twitter, Rake provided insights into that season 2 cliffhanger that stunned Manifest fans. "In the very last sequence of season 2, Ben's Calling showed him Flight 828 exploding over water," Rake summarized. "After which, we saw Flight 828's tailfin dredged up out of the ocean. It is a metaphysical impossibility. We saw the plane land in New York and later, blow up on the tarmac, right?"
Rake teased that Ben and Saanvi will investigate the tailfin
In a subsequent Manifest spoilers video, Rake promised that two of the show's primary heroes will partner to get to the bottom of the tailfin mystery. "Ben and Saanvi do a deep dive on the Montego Air tailfin that was recovered in the season 2 finale," revealed Rake.
In season 1, Ben and Saanvi enjoyed a partnership as they sought answers about what really happened to Flight 828. The actors had remarkable on-screen chemistry, and their characters were a team fans could root for.
Alas, Ben and Saanvi's shared screen time dwindled. Season 2 saw the pals on separate missions, oftentimes following different philosophies about the Callings. Now it seems that the rubble salvaged from the ocean floor will bring the dream team back together.
'Manifest' star Josh Dallas hinted where the story will take the characters in season 3
Ben portrayer, Josh Dallas, also weighed in on what direction the tailfin story could take in Manifest Season 3. In an interview with The Sydney Morning Herald, the actor said, "That tail fin will — if that's indeed what it's called [Laughs] will open up a whole new labyrinth of the mythology of Flight 828 and what happened to these passengers."
Dallas continued with a cryptic hint about how the discovery will affect the lives of the 828ers. "So, it will push us on a whole new journey into that world, and of course, we will be getting into more and more of these characters' lives and how they're operating in the world. And we're in for some exciting things in season 3," dished Dallas.
Manifest Season 3 is expected to premiere on NBC in 2021. Until then, previous episodes of the show are available on Peacock TV.
Follow Erika Delgado on Twitter.