'Manifest' Season 3: 'I Scream, You Scream, We All Scream…' Teased Showrunner Jeff Rake
'Manifest' Season 3 production seems to be heating up. And showrunner Jeff Rake has shared a sweet behind-the-scenes picture with a very cryptic caption.
Production on Manifest Season 3 seems to be really heating up. And showrunner Jeff Rake has not been shy about leaking photos from the set. In the spirit of Manifest's mysterious nature, Rake shared a sweet behind-the-scenes picture with a very cryptic caption.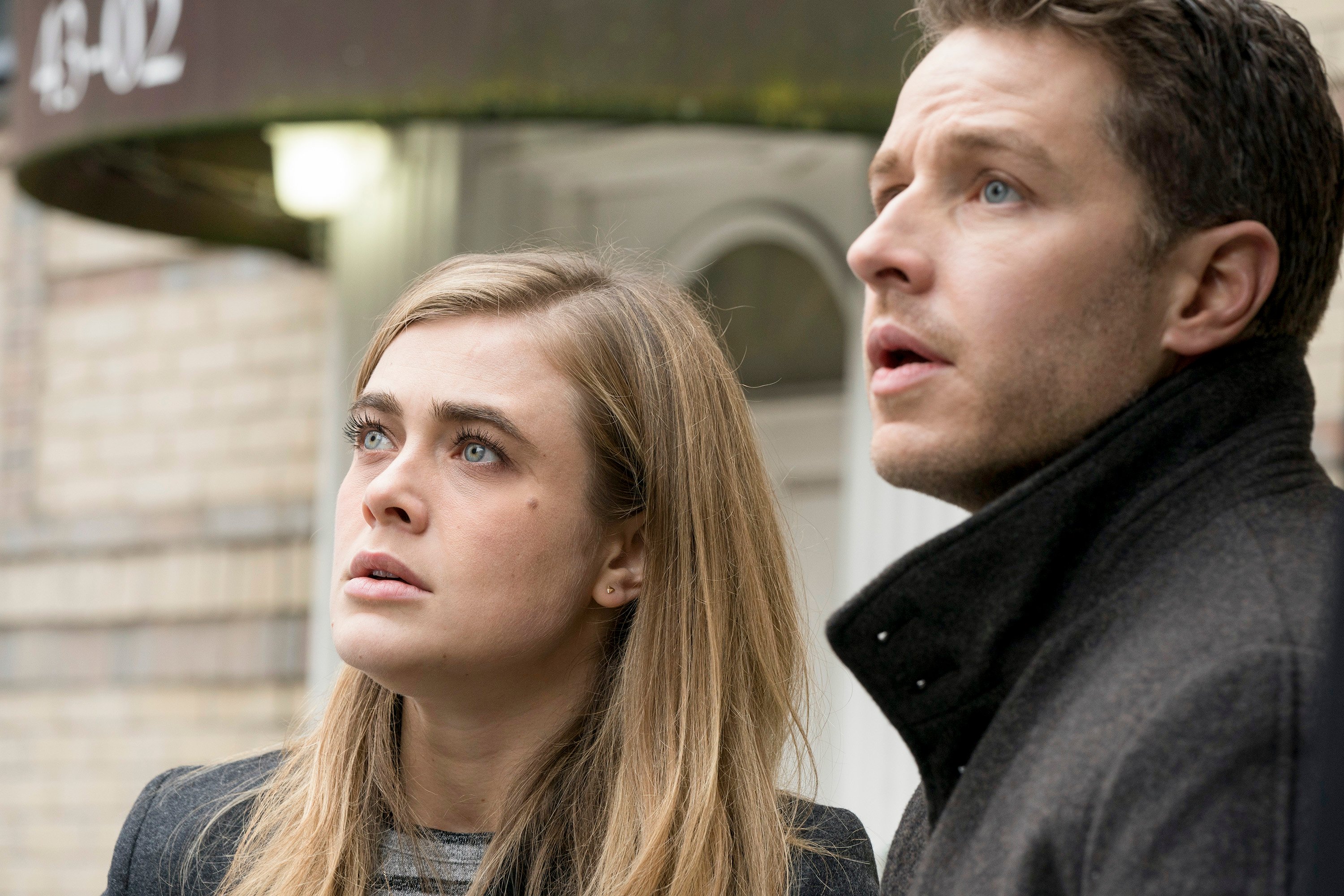 Jeff Rake intrigued fans with behind-the-scenes clues
From "heavy machinery" to a "home sweet home," Rake has given Twitter followers some pretty meaty clues to chew on. The creative lead has shared plenty of images from the production set, along with some remarkably clever captions.
According to what Rake posted about Manifest Season 3 Episode 1, the plot will span several different locations. And Manifesters who live in the New York area just might spot the cast and crew filming in some very hot neighborhoods around town.
At least some of the exterior action will occur at the beach, and other scenes will feature machines, presumably involving the tailfin mystery. The story will also unfold within the walls of the Stone family's fictional home, based on the selfies Rake shared on social media.
The excitement will continue to ramp up in season 3 episode 2 with what Rake calls a "badass car stunt." It remains to be seen which characters will be involved in the stunt, but based on Rake's next hint, things may get very hairy for them.
Jeff Rake teased screams in 'Manifest' season 3
On Oct. 7, Rake tweeted an on-set image and an ominous quip about how the narrative will continue to develop.
During the third day of production for Manifest Season 3 Episode 2, Rake posed for a partial selfie in front of production equipment. Just beyond the view of the technical gear, stands an ice cream shop.
At first glance, fans might assume that Rake and the crew are prepping for a happy scene. But the foreboding caption is enough to make any astute Manifester think twice.
"I scream, you scream, we all scream…" wrote Rake in the caption. Could this be a warning that the sweet locale will be the setting for a horrific event? And if so, will it have something to do with the car stunt Rake mentioned in his earlier post? Will tragedy strike our beloved 828ers once again? Alas, fans will have to sit tight and wait for answers to these burning questions until Manifest returns.
'Manifest' Season 3 is coming soon to NBC
Manifest Season 2 left the audience hanging with a mind-blowing cliffhanger. Fortunately, the show's cast and crew have promised "a deep dive" into the mythology in the coming season. Manifest Season 3 is scheduled to launch on NBC in 2021. Until then, prior episodes are available to stream on Peacock.
Follow Erika Delgado on Twitter.