'Manifest' Season 4: Are Cal and Olive Stone the Same Age Now?
After going missing for over five years, Cal Stone returned to New York City at the same age as when he left. Something changed for this character during the Manifest season 3 finale.
Here's what we know about this character and his "twin" sister, Olive Stone.
[Spoiler Alert: This article contains spoilers from Manifest.]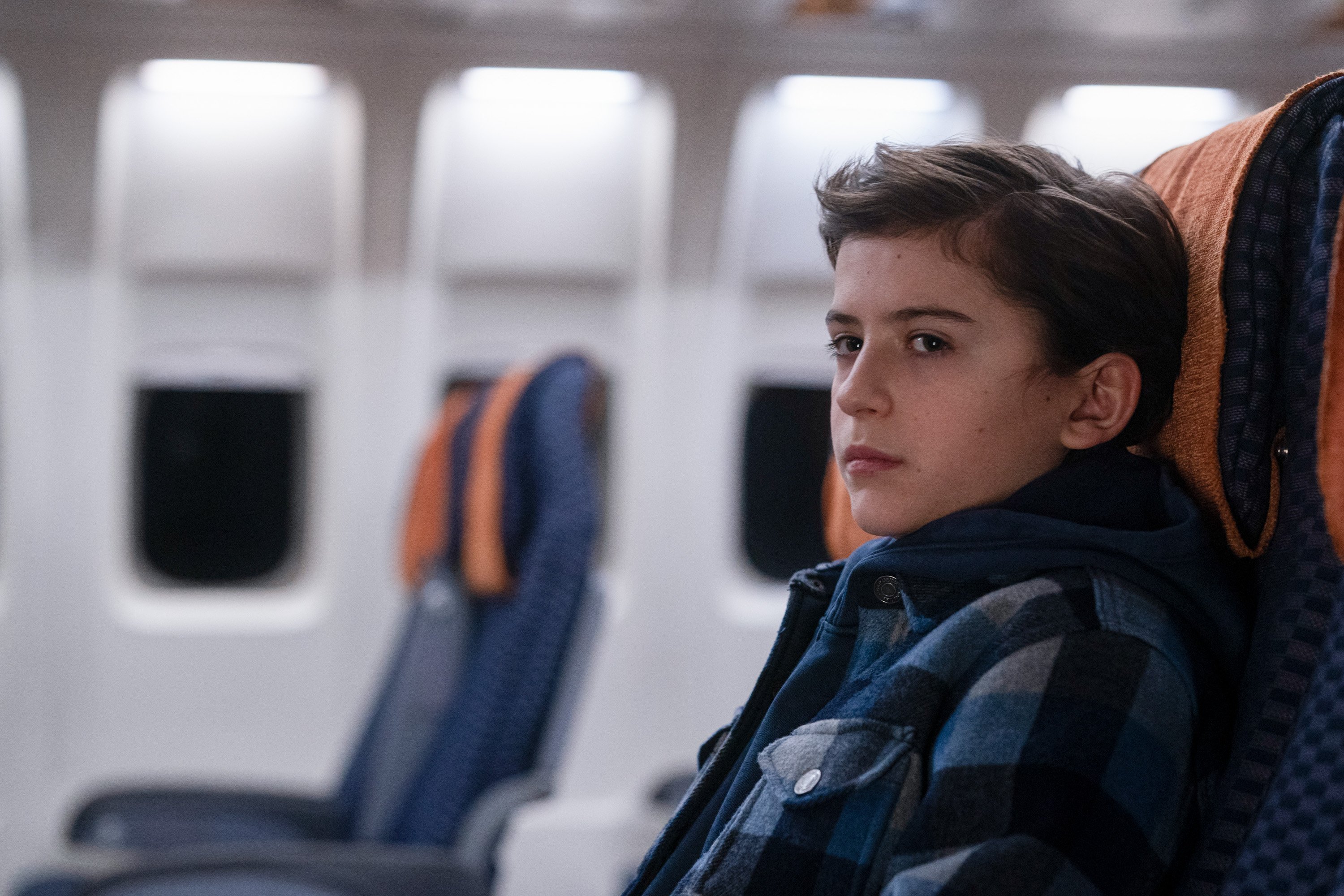 Cal Stone experienced some significant changes at the end of 'Manifest'
Cal and Olive Stone have always been twins. After embarking on Flight 828 with his father, though, Cal Stone returned over five years later exactly the same. Olive Stone, of course, had matured five years in that time. That made her Cal Stone's older sister, instead of his twin of the same age.
However, this wouldn't be the only change within Cal Stone. The character experienced "callings." His cancer, which was a concern of the Stone family, was completely gone.
The season 3 finale of Manifest only brought more questions regarding these characters. After separating from his family, Cal Stone returned totally transformed. He appeared about five years older, portrayed by a different actor.
Presumably, fans have seen the last of young Cal, as Manifest showrunner Jeff Rake already shared well wishes with Jack Messina, the actor who portrayed young Cal Stone, via Twitter. As a result, there are even more questions surrounding this character's transformation. 
Is Cal Stone the same 'age' as his sibling, Olive Stone?
The season 3 finale left plenty of questions, including what, exactly, happened to Cal Stone. How could he look five years older, but his father remained the same age? What did Cal Stone do to become so physically different? Is he now the same age as his twin sister, Olive?
Of course, fans won't learn more until the fourth season of this drama series. However, most assume that Cal Stone aged the amount of time he was missing on Flight 828. That would make him the same age as Olive Stone, who also appears throughout Manifest as a voice of reason and added layer of support.
Fans will see more of this character with 'Manifest' season 4
This series originally premiered on NBC. Since its initial release, episodes Manifest became available for streaming on Netflix and Hulu. Although the television network abruptly canceled the drama, on "828 Day," Netflix announced they would be picking up Manifest for its fourth and final season.
"Couldn't let a day as significant as today go uncelebrated," their Instagram caption stated. "Manifest will officially return for a super-sized fourth and final season, only on Netflix!"
With cast member Josh Dallas commenting on the post, it's assumed that most actors from this series will return for its new episodes. Because Cal Stone is a main character, viewers expect him to return in his teenage form for this upcoming season.
More information regarding Manifest's finale will be announced in the coming months.
RELATED: 'More on This Next Week,' Says 'Manifest' Show Creator About the Shadow Figures