'Manifest' Show Boss Reveals a Discovery 'Will Turbo-Charge Our Mythological Story Engine'
The season 2 finale of Manifest left the audience with plenty to chew on until the show returns. In the meantime, the creator and showrunner Jeff Rake dropped a few hints about how the story will shake out in season 3. [Spoiler warning: The following article contains details about Manifest Season 2.]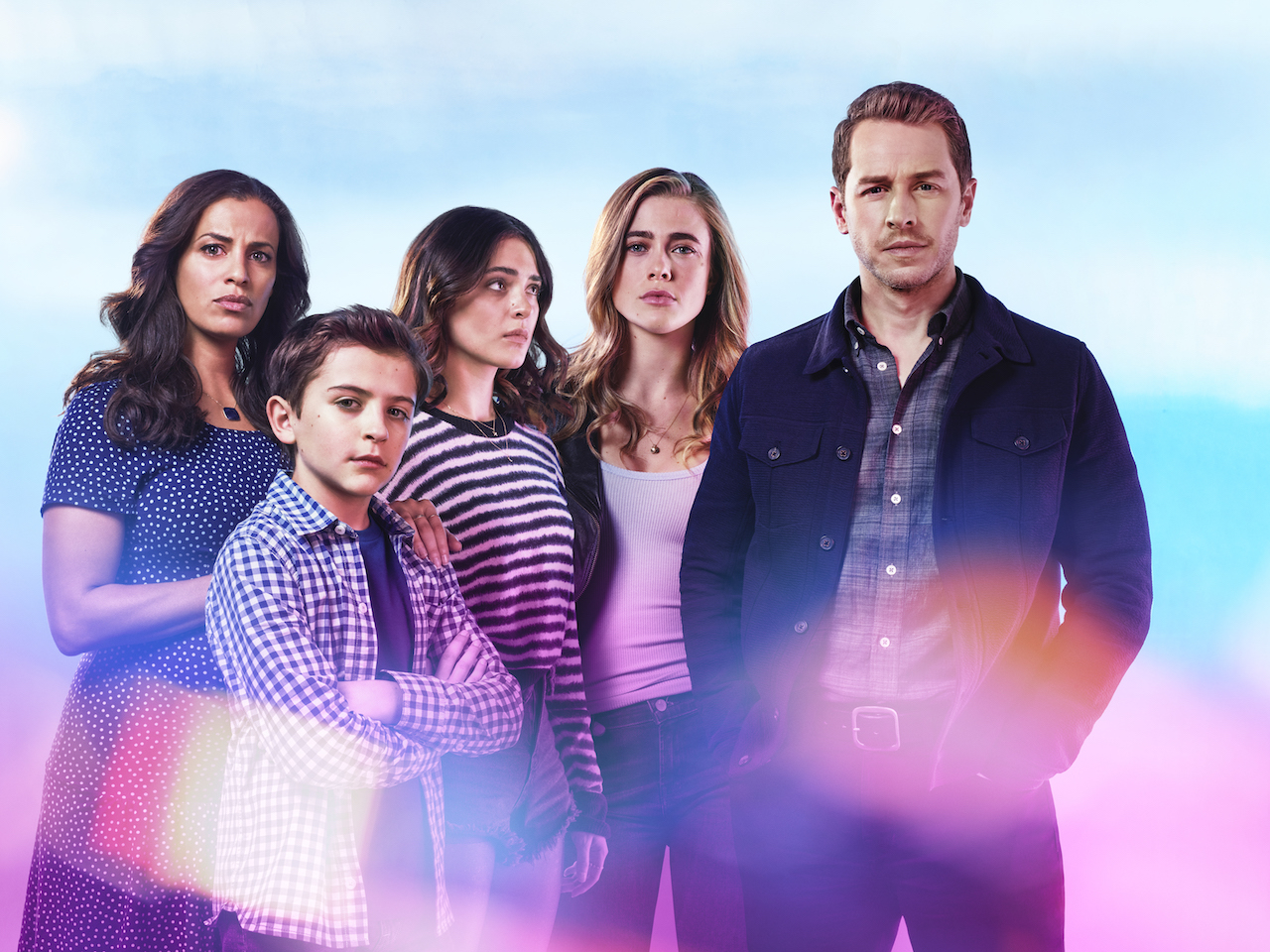 Previously on 'Manifest,' more questions emerged about Montego Flight 828
Manifest is a sci-fi show that plays out like a juicy mystery. The creative minds behind the series motivate viewers to ask questions that are rooted in unique mythology. Then the writers lay out clues for the at-home detectives to crack.
The season 2 finale spurred even more questions and unearthed another major piece of the puzzle. In the episode, a boat crew fished plane wreckage out of the ocean. And in a shocking twist, the aircraft remnants looked eerily like Montego Flight 828, the same plane that disappeared and reappeared five years later, leaving the passengers unharmed and unaged.
The bombshell leaves infinite space to speculate about the space-time continuum, the multiverse, and the afterlife. With that in mind, Rake took to Twitter to set a few things straight.
The showrunner, Jeff Rake, pointed out the metaphysical puzzle
RELATED: 'Manifest': Josh Dallas Teases a 'Labyrinth' of Mythology in Season 3
In a Manifest Season 2 recap video, Rake breaks down the entire season in just over eight minutes. The online video is a nifty tool for any fan who needs a refresher on the enormous amount of drama crammed into just 13 episodes.
Even better, viewers who stick around until the end of the recap will get a special treat. Rake provides insights about the Manifest discovery that set Twitter ablaze after the season 2 finale.
"In the very last sequence of season 2, Ben's Calling showed him Flight 828 exploding over water," Rake recapped. "After which we saw Flight 828's tail fin dredged up out of the ocean. It is a metaphysical impossibility. We saw the plane land in New York and later, blow up on the tarmac, right?"
Rake previewed what to expect next season on 'Manifest'
RELATED: 'Manifest' Show Boss Drops Major Hints About the Season 3 Plot
Luckily for Manifesters, Rake does not merely recap the season and pose a new question to ponder. Before signing off, he explains that the new twist will cause even more difficulties for the Montego Air Flight 828 passengers during Manifest Season 3.
Rake concludes the video by saying, "The discovery will reignite global scrutiny and global fear of Flight 828 and its passengers. And it will turbo-charge our mythological story engine as we finally start to answer the question we've all been asking since the very first episode. 'What happened to that plane?' I'll see you next season."
Manifest will return to NBC in 2021. Until then, fans can stream previous episodes of the show on PeacockTV.
RELATED: 'Manifest': Parveen Kaur Beats Josh Dallas in a Game of Wits
Follow Erika Delgado on Twitter.