'Manifest': What Is the Significance of the Number '828'?
This series is full of symbolism, the number '828' being a big hint regarding the characters of 'Manifest.' Here's what we know about this drama series.
According to Ben Stone, everything is connected. According to this drama series (and its fans), even the number "828" holds a deeper meaning. That's especially true for these characters and their adventures post-Flight 828.
Here's what we know about the significance of the number 828 and its relationship to Manifest.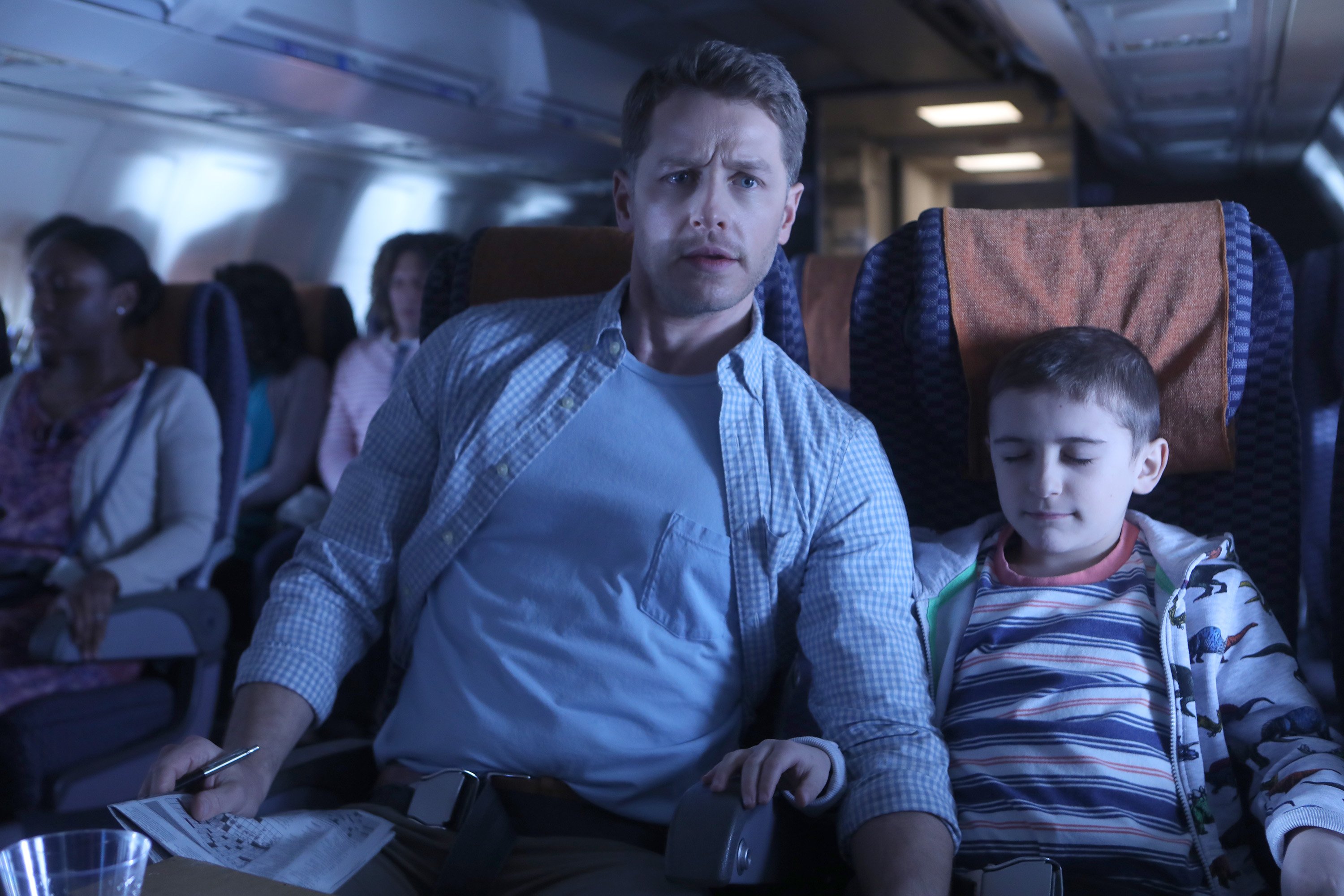 'Manifest' features one miraculous airplane and its passengers — Flight 828
Everything happens for a reason. Flight 828 went missing for over five years, with its passengers returning the same age. These characters, however, had changed in terms of their abilities, each of them experiencing "callings." 
With this number popping up in several episodes, some Manifest fans speculate that even the number "828" held some power in this series.
What is the significance of the number '828' in the series 'Manifest'?
So, if all of the Flight 828 passengers are connected, what is the significance of the number 828? It's not a coincidence writers of this drama series chose "828" as the mysterious flight number. Meaww reports that the number appears in almost every episode.
Sometimes, this number appears to convince passengers they're following the correct calling, like when Michaela Stone's "set them free" message led her to an 828 address. Looking for a deeper, religious understanding, other characters turned to the bible, where Romans verse 8:28 reads, "All things work together for good." 
That bible verse popped up a few times for the Stone family, particularly in a craft project of Michaela and Ben's mother. Ben Stone interpreted that verse to mean the passengers need to follow their callings to survive. 
For those who analyze and believe in "angel numbers," according to one website, "the number 828 symbolizes establishing balance and harmony in your life. It also symbolizes the manifestation of abundance and wealth in your life." 
For some Manifest characters, the Flight 828 experience did bring balance and abundance. Other passengers did not view their unexpected return to New York City as a spiritual or symbolic experience.
'Manifest' fans celebrate 'Flight 828 Day' — as does Netflix
Social media users made jokes regarding Flight 828, specifically for wary fans taking airplanes with the same flight number out of Jamaica. Viewers celebrate Manifest on "828 Day," which falls on Aug. 28. 
In the past, announcements regarding this series accompanied the unofficial holiday — this year was no exception. The Netflix Instagram account announced the subscription service would pick up Manifest for a fourth and final season. 
"Couldn't let a day as significant as today go uncelebrated," the caption read. As a Netflix series, it will be available exclusively on the streaming platform, unlike past seasons, which debuted on the television network NBC and its affiliates.
More information regarding season 4 will, presumably, be announced in the coming months. Until then, fans can celebrate Manifest on 828 Day, (and every day) by binge-watching episodes available on Netflix and the rival streaming platform, Hulu.