'Manifest': How Zeke Complicated Michaela's Callings
Michaela already had complicated feelings for her ex-boyfriend. Her reappearance with Flight 828 and the "Callings" made things even more complicated. During one episode, this Manifest character realized she was linked to someone outside of the airplane.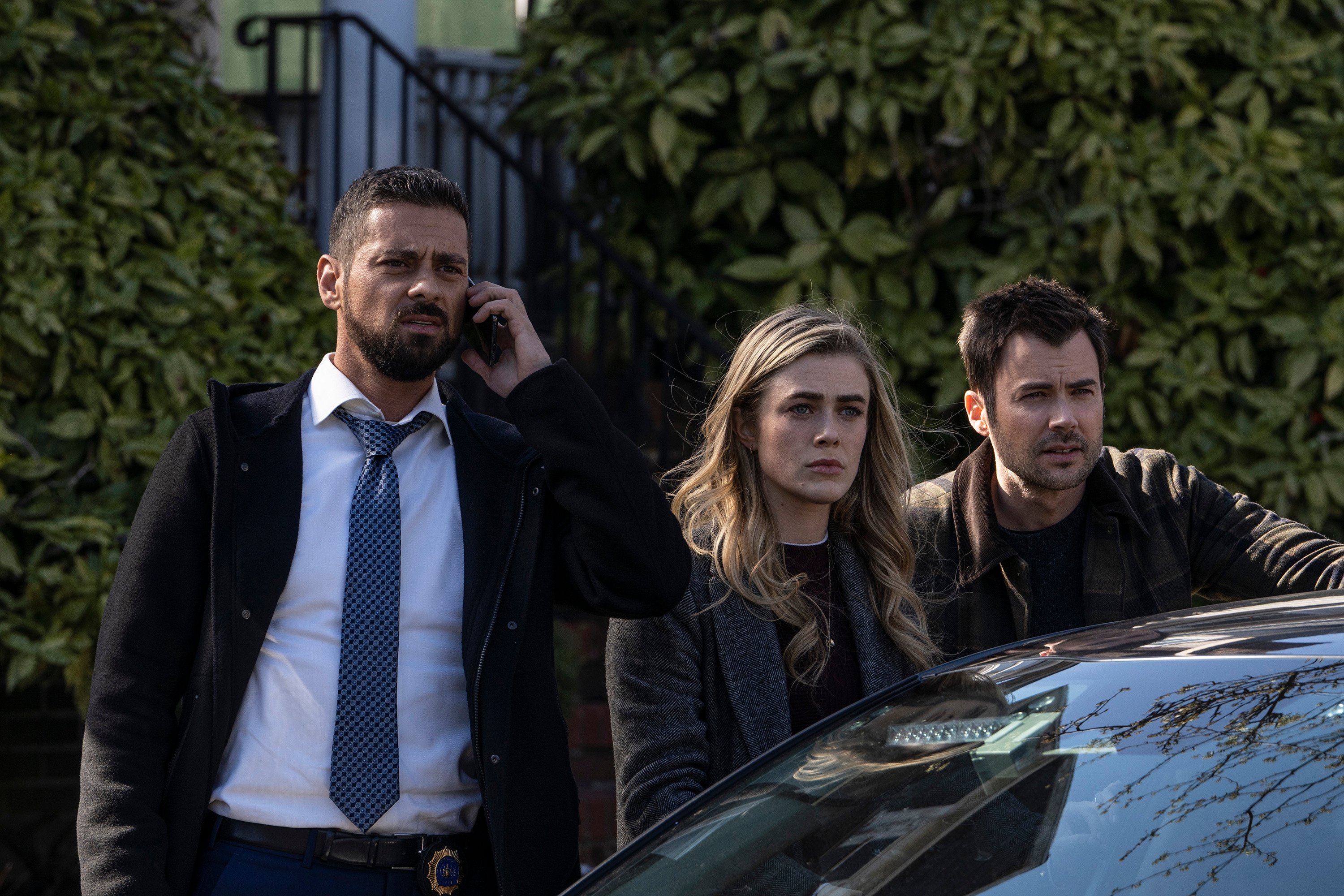 The Flight 828 passengers aren't the only people who experience 'callings'
After the mysterious reappearance of Montego Air Flight 828, the characters experiencing the "callings" had plenty of questions. Particularly, was there a way to live beyond their "death date." Thankfully, other characters laid the groundwork for how this borrowed time worked. 
James Griffin, who was quite literally fished out of the East River, experienced his death date before the passengers. Ben Stone decided that this character didn't follow his callings and the good deeds that accompanied them. He died as a result.
There are the three troublemaking "meth heads," as nicknamed by Ben Stone. These characters were given a second chance to follow their callings. In Jace seeking revenge, even despite his partners' good actions, all three of them faced their death date.
Zeke and Michaela got married during 'Manifest'
Michaela found herself linked to another person outside of the plane. That was a man named Zeke who was given a second chance at life after getting lost in the woods. He began appearing in Michaela's Callings and even fell in love with this character.
Because he was missing for less time than Flight 828, his death date approached rapidly, with the character exhibiting signs of frostbite. Michaela's top priority became saving Zeke's life. 
During season 2's episode 12, Michaela Stone married this character, making the most of her last few moments with him. Or so she thought. Zeke risked his own life to save Cal Stone. As a result, this character lived past his death date. 
Is Zeke in 'Manifest' season 3?
As Michaela's husband and another person linked to the Callings, Zeke became an essential part of Manifest season 3. He possessed some new and extraordinary abilities and proved that surviving the death date was a possibility. 
"Zeke is a really important character, obviously, from a mission standpoint," show created Jeff Rake said during an interview with SyFy. "He's become so important to so many characters in the show. But also from a mythological standpoint, Zeke survives his death day." 
"As our passengers are struggling to figure out how to survive their own death date, Zeke — who is the only known person in the universe who has already crossed that bridge — he is someone who the passengers will be looking toward to understand: 'What does it mean to survive our death date? What kind of life might lie ahead for us if we survive,'" he continued.
Manifest is available for streaming on Netflix and Hulu.