Many Are Convinced This Was the Scandal That Almost Ended Kendall Jenner's Career
Kendall Jenner is many things: a well-paid supermodel, the most private member of the Kardashian-Jenner family, and a public figure that has caused a good deal of controversy.
Over the years, Jenner has been involved in some very high-profile ad campaigns, including one in particular that caused swift viewer backlash. To this day, many critics are convinced that Jenner's involvement in the scandal is something that they will never be able to reconcile and the one thing that could truly wreck her career.
How did Kendall Jenner get started in modeling?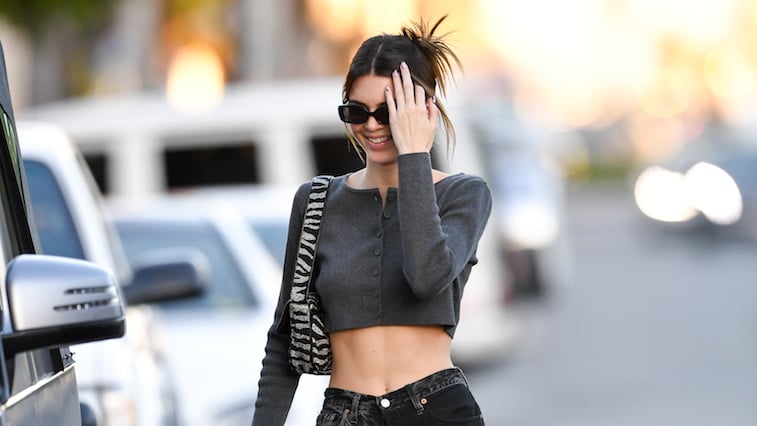 Kendall Jenner has been in the spotlight virtually her entire life, beginning in 2007, when Keeping Up with the Kardashians first premiered on TV. It wasn't long after the show's debut when young Jenner decided that she wanted to pursue a career as a high-fashion model.
Fortunately, her mother, Kris Jenner, is a master of making deals and setting up meetings, and she was able to connect her daughter with a high powered modeling agency.
After signing with the agency in 2009, Jenner began appearing in a wide variety of runway shows and ad campaigns. Her tall, slender figure and striking features meant that she had a natural "in" with many designers — although Jenner would later claim that having a famous last name meant that she was often faced with discrimination when booking gigs.
Over the next few years, Jenner walked for major designers like Chanel, all while filming her family's reality show. She also collaborated on many different print campaigns and television commercials – and it would be one such television commercial that would ultimately embroil the supermodel in a web of drama.
What was Kendall Jenner's most controversial campaign?
In early 2017, Kendall Jenner signed an advertising deal with Pepsi, the company that had previously worked with huge talents like Michael Jackson. While it could have been a great opportunity, the tone and execution of the ad left a bad taste in the mouths of viewers. In the ad, Jenner is taking part in a photo shoot when she notices a group of protesters at the other end of the street. Jenner tears off her wig and joins the protesters (although it is never made clear what they are protesting), making her way to the front of the protest line to hand a police officer a can of Pepsi.
The ad was released during a time of rampant civil unrest and seemed incredibly tone-deaf. The outrage from viewers was immediate and Pepsi ended up pulling the ad shortly after it first aired. Many critics blamed Jenner for not being more socially aware and for agreeing to appear in the ad. While she did issue an apology of sorts, it also didn't sit well with most fans.
What do fans have to say about Kendall Jenner's controversy?
Although it has been several years since the Pepsi scandal first went down, fans are still disturbed by it – and by Jenner's halfhearted apology. Recently, some critics on Reddit discussed the Kardashian-Jenner family's worst scandals over the years, and Jenner's Pepsi controversy ranked high on the list.
One user claimed that her response seemed "dull" and that she almost seemed to be deflecting the blame in her apology, putting it on her team for not warning her about the potentially upsetting ad.
Another Reddit poster stated that Jenner is still being affected by the "disaster" that was her Pepsi campaign.
It does certainly seem that her modeling career isn't what it was several years ago, and she is being seen less and less at runway shows. Whether that is due to Jenner's waning interest in modeling or the fact that people are tiring of the work she does remains to be seen.
But Jenner might do well to start considering other career options.