How Many Ex-Girlfriends Did Pete Davidson See at the 2022 Met Gala With Kim Kardashian?
Which of Pete Davidson's famous ex-girlfriends did he and his date Kim Kardashian see at the 2022 Met Gala?
Pete Davidson and Kim Kardashian famously attended the 2022 Met Gala together, but which of the Saturday Night Live star's ex-girlfriends also appeared at the event? Here's which exes Davidson may have seen on the red carpet at the prestigious fashion party.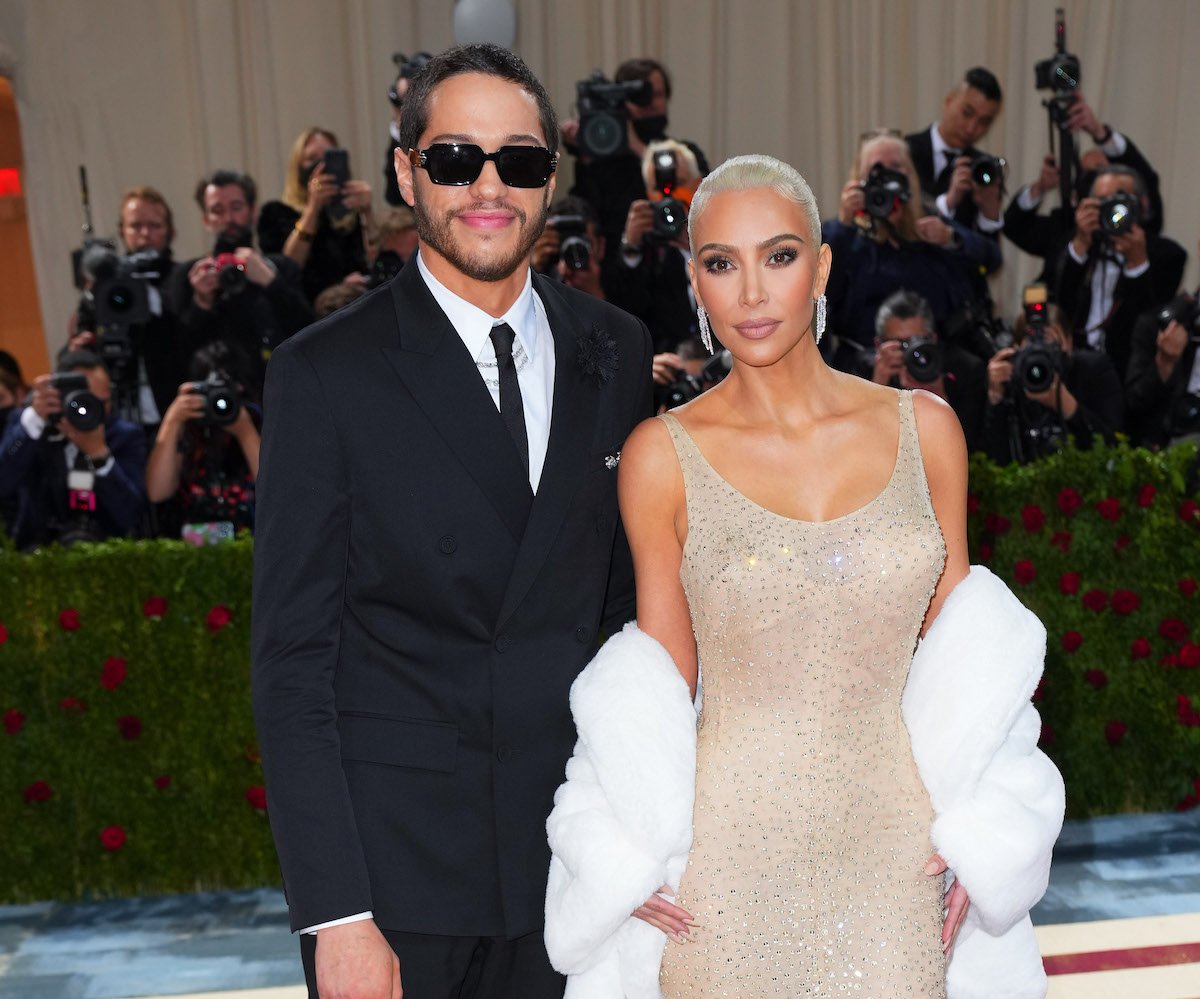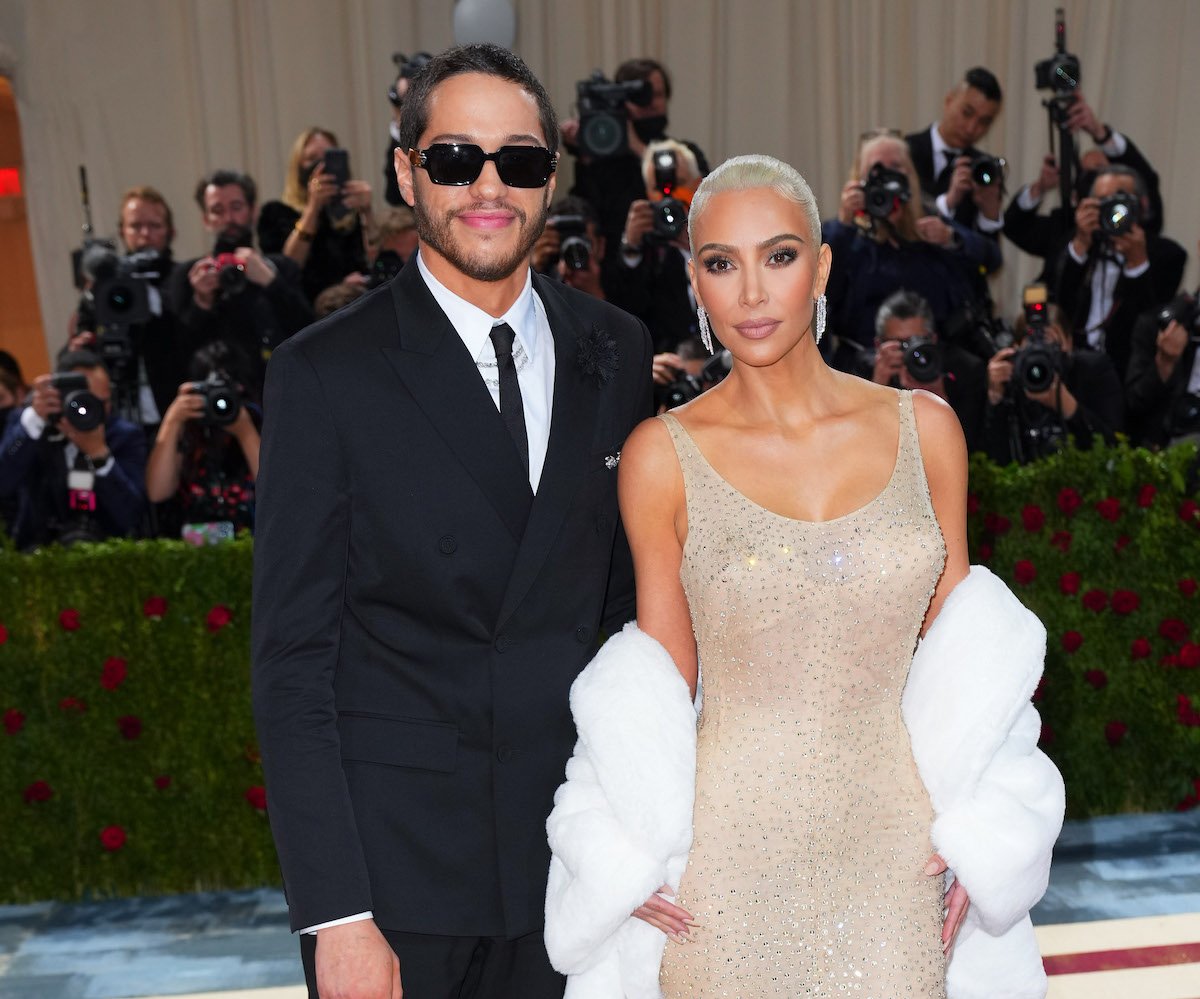 Pete Davidson and Kim Kardashian walked the red carpet together at the 2022 Met Gala
Just two days after making their red carpet debut at the White House Correspondents' Association Dinner, Kim Kardashian and Pete Davidson walked the carpet together again at the Met Gala on May 2. 
Dressing for the annual event's theme, "In America: An Anthology of Fashion," Kardashian made a splash by wearing Marilyn Monroe's iconic 1962 gown from President John F. Kennedy's birthday celebration. Davidson looked dapper at her side, ditching his usual sweatpants and baseball cap for a black Dior tuxedo and sunglasses. 
"Doesn't he look handsome?" Kardashian said of Davidson on the red carpet (per InStyle), while the SNL star joked, "She wouldn't let me wear my propeller hat."
Pete Davidson may have spotted a few of his ex-girlfriends while attending the 2022 Met Gala with Kim Kardashian
Saturday Night Live star Pete Davidson is known for his love life as much as his comedy, and he may have run into more than one of his ex-girlfriends at the Met Gala with Kim Kardashian. 
Among the fashion event's attendees was Kaia Gerber, whom Davidson dated for about three months in late 2019 and early 2020. Gerber was 18 years old at the time, while Davidson was 26. 
After their relationship ended, Gerber reflected on dating "older people" in her profile with Vogue. "I got put in situations where one day I'd wake up and be like, 'How did I get here? I have no idea what I'm doing, and I need help,'" Gerber said (via Daily Mail). 
Interestingly, Gerber, now 20 years old, attended the 2022 Met Gala with her Elvis star boyfriend, 30-year-old Austin Butler. Although she is no longer a teenager, their age gap is greater than Gerber and Davidson's. 
Gerber was not Davidson's only ex-girlfriend at the fashion event. Bridgerton star Phoebe Dynevor, whom he dated for about five months in 2021, was also there.
Although neither confirmed why their romance ended, fans speculated that their breakup was due to distance. Davidson lived in New York, where he worked for SNL, while Dynevor lived and worked in England. The long distance, combined with the stars' busy work schedules, likely made it difficult for the relationship to advance.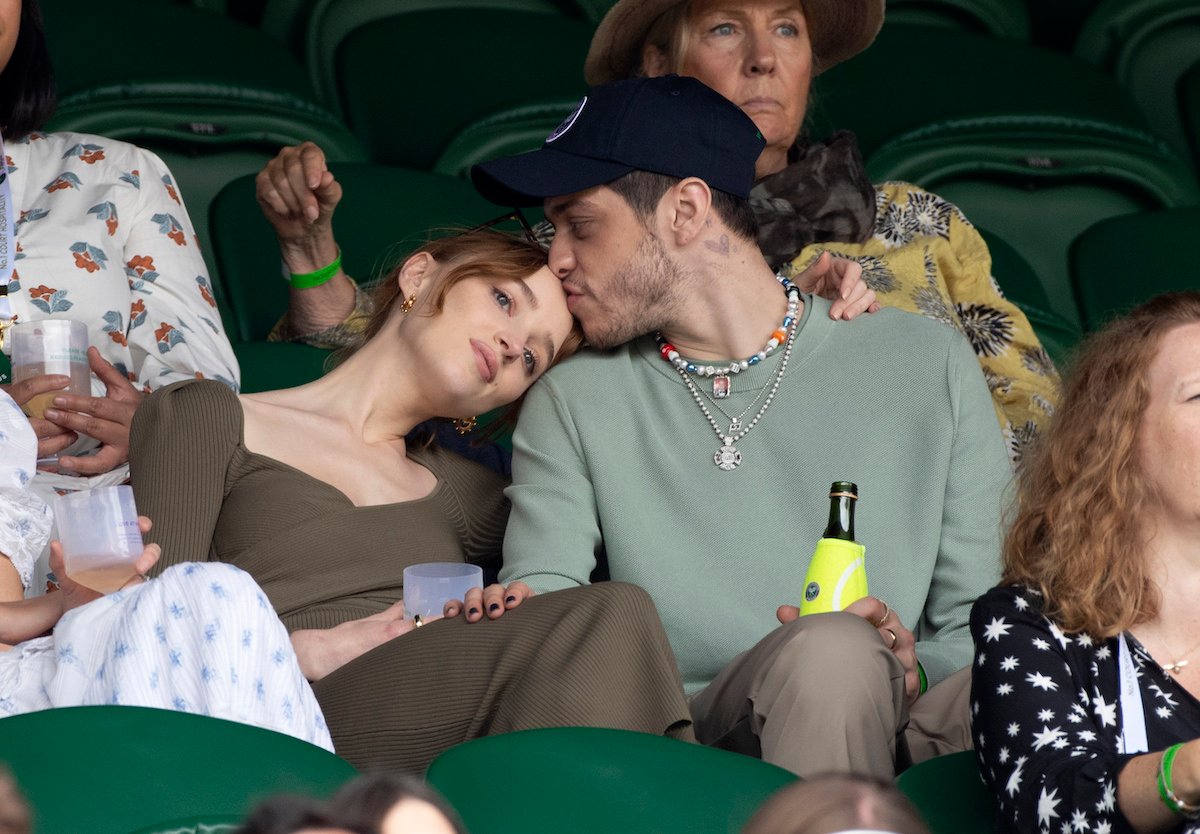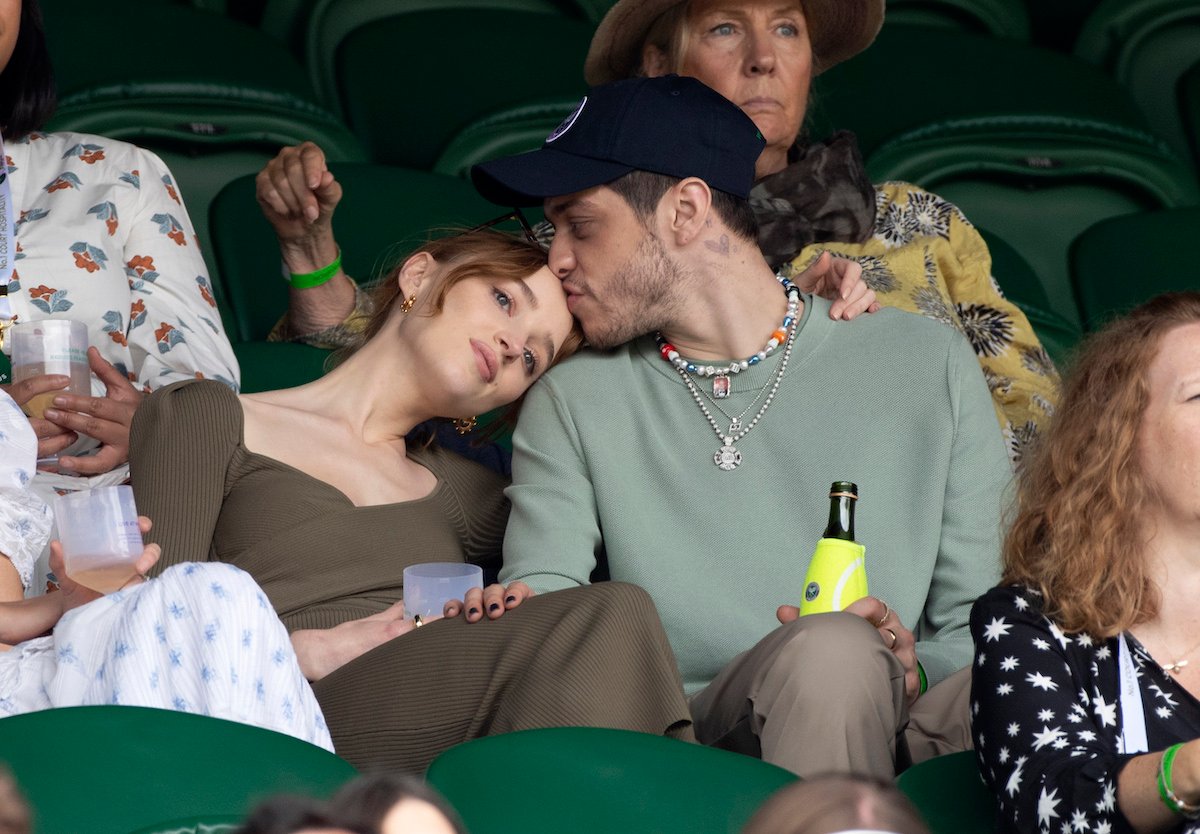 The former 'Saturday Night Live' star has an impressive list of ex-girlfriends
Pete Davidson has been in a high-profile relationship with Kim Kardashian for several months. But before dating the reality star, the comedian had plenty of famous girlfriends. 
Many of the women Davidson has dated come from famous families. For example, he dated Larry David's daughter, Cazzie David, for years. Almost immediately after their breakup, Davidson got engaged to pop star Ariana Grande. 
After his relationship with Grande fell apart, Davidson had a fling with Kate Beckinsale. He then dated Margaret Qualley, followed by Kaia Gerber and Phoebe Dynevor. He has been dating Kardashian since October 2021.