Some Food Network Reviewers Trashed Sunny Anderson's Apple Cider Chicken After Misreading the Recipe: 'Too Vinegary'
Food Network star Sunny Anderson's Apple Cider Chicken got great reviews on the culinary channel's site. And it got one-stars, mostly because those cooks failed to read the recipe correctly. Then it got ugly.
While most reviewers on Food Network's site gave Sunny Anderson's Apple Cider Chicken recipe five stars, calling it "so easy and delicious" and "really yummy," others gave the simple recipe just one star.
Unfortunately, those one-star reviewers didn't follow Anderson's directions properly and other home cooks took them to task for it.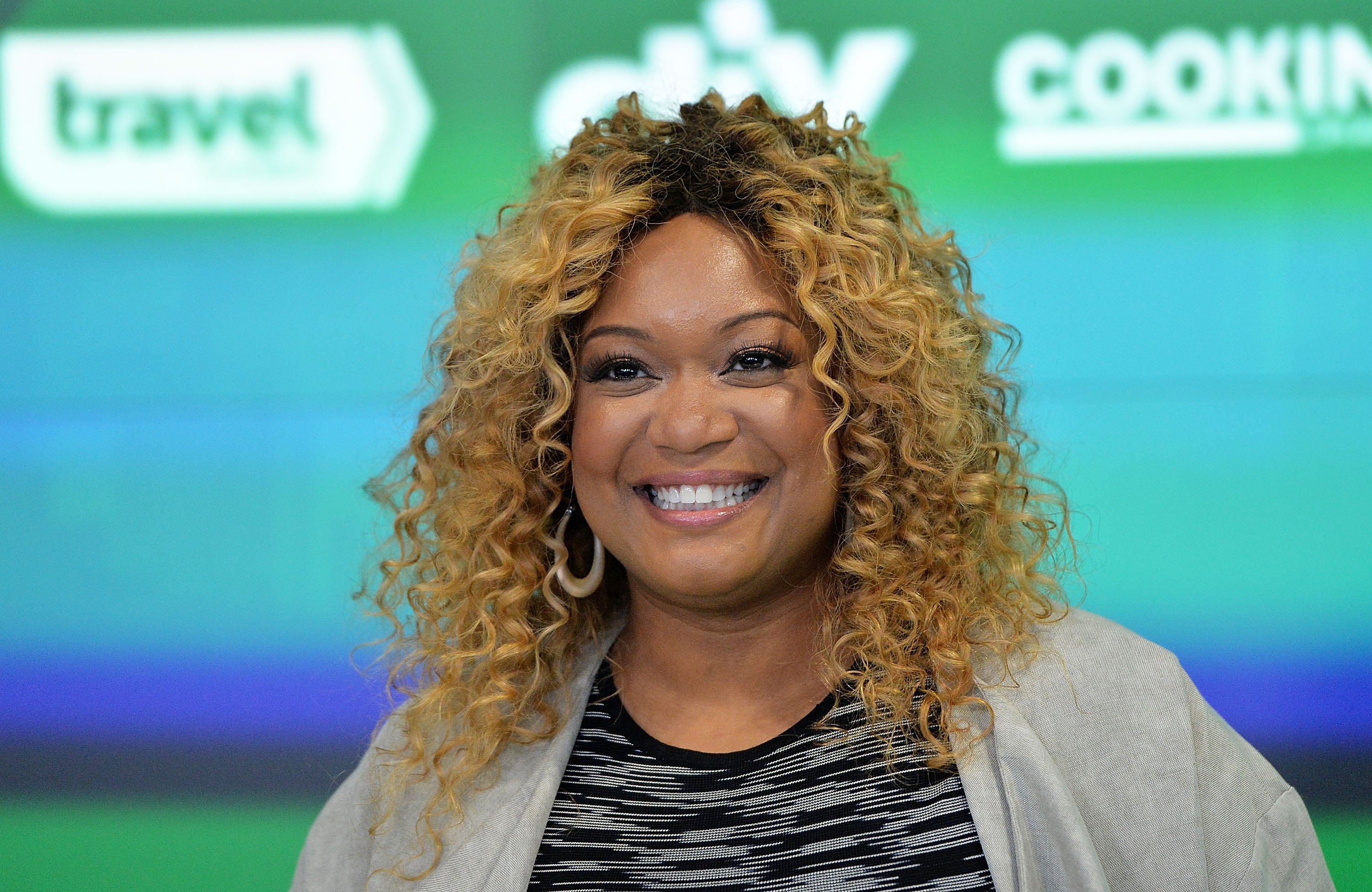 Many home cooks were let down by Sunny Anderson's dish — because they failed to follow the recipe
Quite a few users of The Kitchen co-host's chicken dish panned it on Food Network's site.
The culinary personality's recipe results in chicken smothered in layers of apple slices, sweet onion, thyme, and garlic, and infused with incredible flavor from nearly two cups of apple cider.
Unfortunately, the unhappy cooks got the recipe wrong, using apple cider vinegar instead of the tart apple beverage.
One reviewer unleashed their frustration over Anderson's recipe, which they made incorrectly with the apple cider vinegar: "I hate when people make all sorts of changes to the recipe and then give it a great review. I followed this recipe precisely as written, as I always do the first time, and I found it disgusting. 1 ½ cups of vinegar is just way, way, WAY too much! I can't imagine how anyone ate this, let alone had kids who were 'raving' about it!"
Others wrote, "Too vinegary for me" and "Definitely give this one another try with apple cider not apple cider vinegar.  It's so good!!!"
Other reviewers on Food Network's site absolutely loved Anderson's Apple Cider Chicken recipe
The five-star reviews for Anderson's sweet and savory chicken dish far outweighed its naysayers.
"Super easy and the chicken was incredibly tender. This will be one I make over and over again :) Thanks Sunny!," one home cook wrote.
Another added, "I cooked this chicken for a special get-together and everyone loved it. It is simple and in my opinion, has tonnes of flavor and yumminess. I will definitely make it again!!"
Others said, "A good addition to my chicken recipes," "This was easy and flavorful," "The chicken was so moist and the flavors were great," and "My family loved this! I used the spiced apple cider. I will definitely make it again."
You can find the complete recipe, video, and reviews on Food Network's site.
1-star reviewers got a big serving of comeuppance from fellow home cooks
Those home cooks who gave the recipe negative reviews were roundly reprimanded by others.
"This does not call for apple cider vinegar but for real apple cider juice next time you should pay more attention to the recipe before you comment cause the mistake is on you," one reviewer said.
Another noted, "I don't know what recipe you followed precisely as written, but your page must have flipped to another recipe in the middle of your cooking."
Lastly, a home cook had clearly had it with those who either didn't take the time to read the recipe or simply misread it, writing, "Your problem isn't the recipe.  Your problem is that you didn't READ the recipe. 1 1/2 cups of apple cider is not the same thing as 1 1/2 cups of apple cider VINEGAR. There's zero vinegar of any kind in it anywhere.  Good grief… no wonder you didn't like it!"