How Many Kids Does James Van Der Beek Have?
Sometimes, it's jarring to remember that actors lead lives just like ours in many ways. They are still part of families, they get married, and they have children. Some try to keep their private life out of the public eye, while some celebrate their family lives on social media. James Van Der Beek is one who occasionally posts pictures of his kids on social media, and his home life looks like something out of a feel-good family sitcom.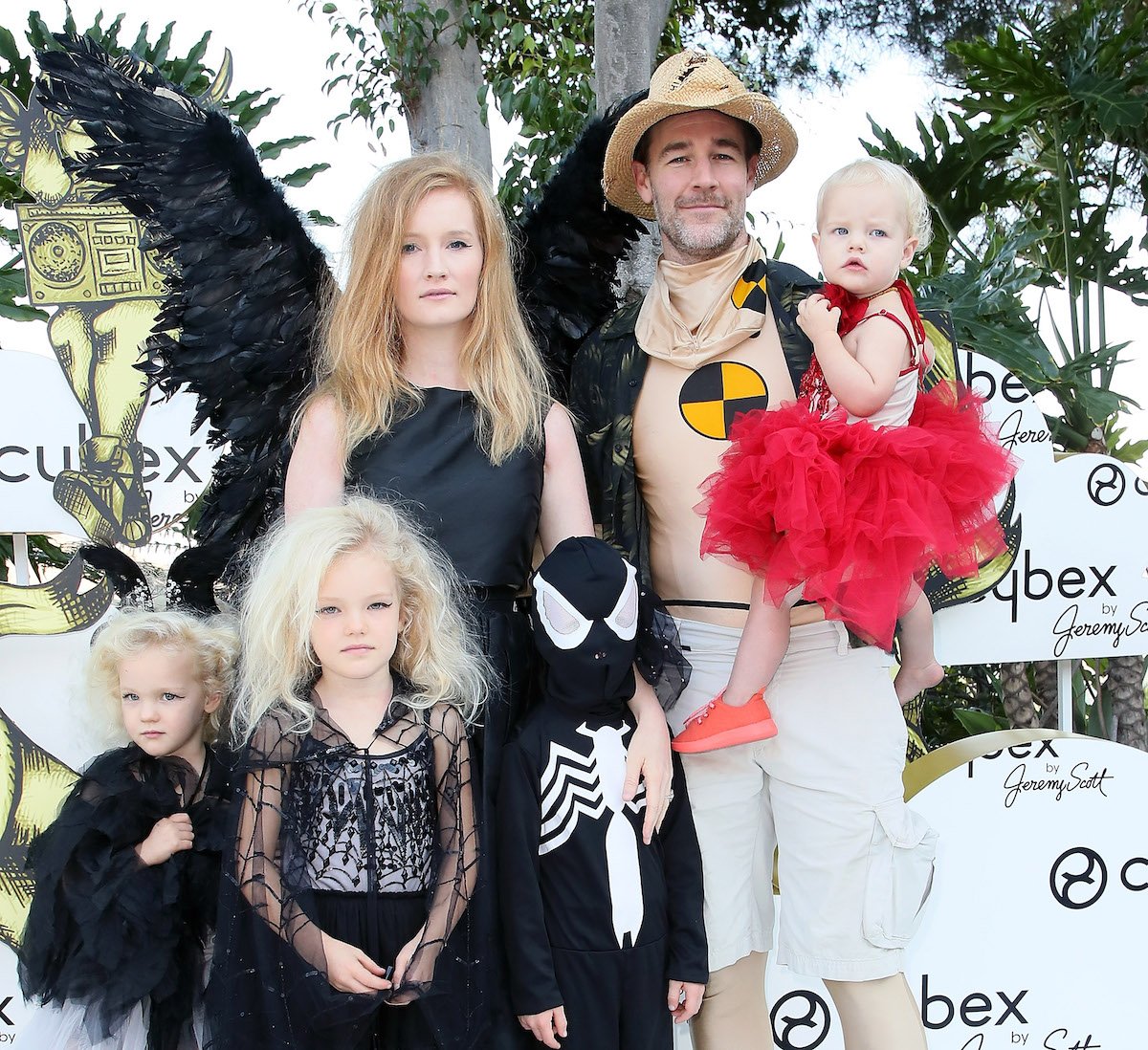 James Van Der Beek shares five kids with his wife, Kimberly
Van Der Beek has been married to his wife, Kimberly, for 10 years, and she is the mother of all five of his children. Together, they have:
Olivia, 10
Joshua, 9
Annabel, 7
Emilia, 5
Gwendolyn, 2.
It hasn't all been rainbows and sunshine, though. Both have spoken frankly about miscarriages suffered, especially those in 2019 and 2020. According to InsideNova, Kimberly said she wasn't sure that she would survive them. James talked about speaking openly about the miscarriages, and how that allowed them to have the space to grieve. Being open and communicative is very important to James and Kimberly; they were also honest about their miscarriage troubles with their children. 
James Van Der Beek's parenting advice is simple
Van Der Beek says that getting to know his kids is one of his biggest joys. He says he feels no ownership over his kids, but that he is privileged to get to know their personalities. It makes their relationship open and honest. "I feel like we hit the jackpot in some sort of cosmic adoption lottery, and I'm honoured to get to raise such a cool little soul," Van Der Beek told OK! magazine, per Digital Spy. 
In his interview with Good Morning America, he talked about how he sees what goes on in their hearts, and that watching them grow and become independent is "astounding." 
Each child is different, but they all want the same thing: a connection with their parents. Van Der Beek said that each moment, even the trying ones when kids are upset, are opportunities for connection. He says kids are "gonna be who they're gonna be," so don't try to suppress it. Allow them to grow, while seeking connection. 
Van Der Beek also said that, if you're thinking about going and doing something, then find a way to do it. 
The Van Der Beek family loves the outdoors
The Van Der Beek family loves outdoor adventures, and James' social media is filled with pictures as evidence. Whether they're building snowmen or at the edge of the water, the Van Der Beek family enjoys experiencing the great outdoors. 
They've also been on at least one cruise. Van Der Beek posted a picture of himself and kids on his social media, encouraging people to take a cruise if they never had. 
According to Realtor.com, the Van Der Beek family recently moved away from the Los Angeles area. The family moved to a 36-acre property near Austin, Texas. The COVID-19 pandemic made them rethink what they wanted, as they sheltered in place in Beverly Hills. With acres of wooded property and river access, the Van Der Beek family can have those outdoor adventures they love right on their doorstep.