How Many Tattoos Does Machine Gun Kelly Have and What Do They Mean?
At many recent red carpet events, Machine Gun Kelly has been the center of attention. Alongside girlfriend Megan Fox, he's captured tabloid focus. When looking at photos of Machine Gun Kelly, it's hard to miss the fact that he's heavily tattooed. With so much ink, many fans wonder just how many tattoos he really has and if they have any special meaning.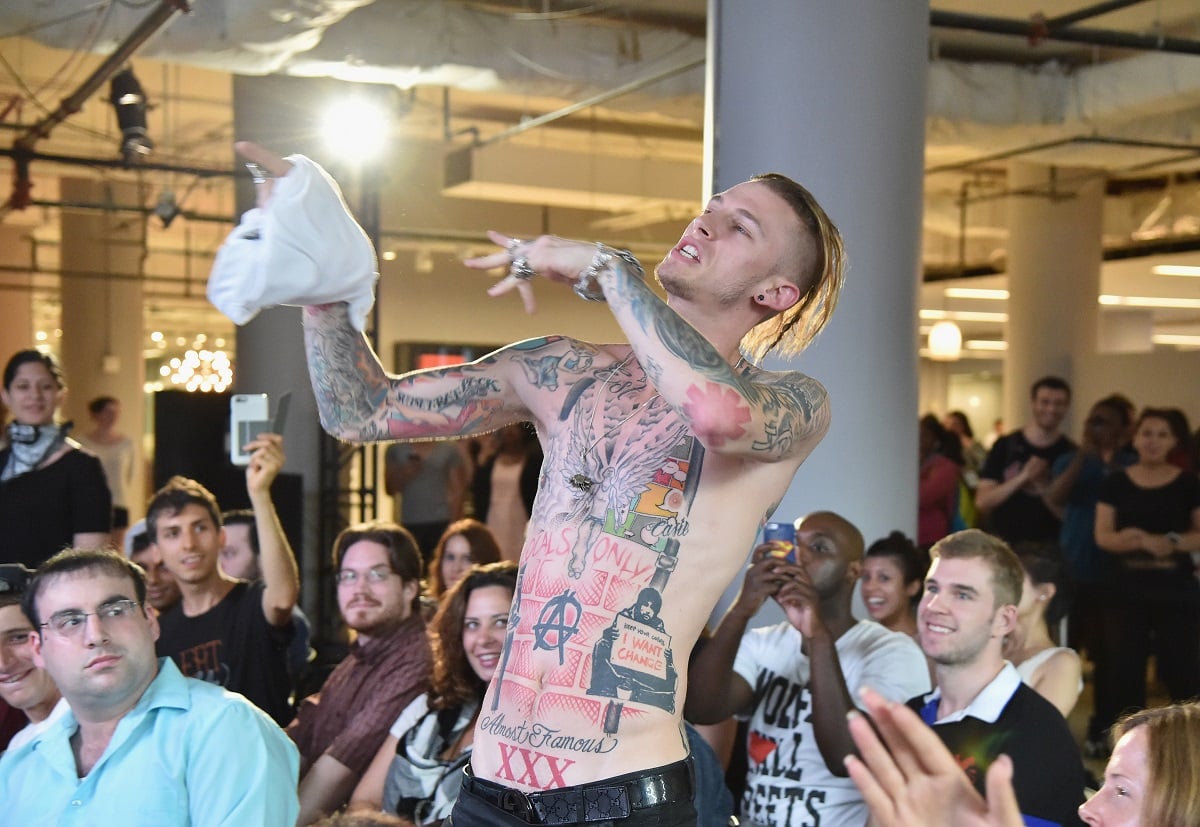 Machine Gun Kelly has tattoos all over his body.
In an interview with Untitled Magazine, Machine Gun Kelly revealed that he got his first tattoo when he was just 14. Since then, he has covered his whole body in designs, even giving himself his own tattoos.
"I gave myself my first tattoo ever in Humbled County, when someone gave us a free bag of weed and I woke up the next morning, and I was like, 'Holy s—, I gave myself a tattoo yesterday. What an idiot.' It was the most punk rock thing I could ever do to myself," he said.
From his first tattoo when he was 14 until now, he's added many more. According to Cosmopolitan, Machine Gun Kelly has a collection of over 70 tattoos.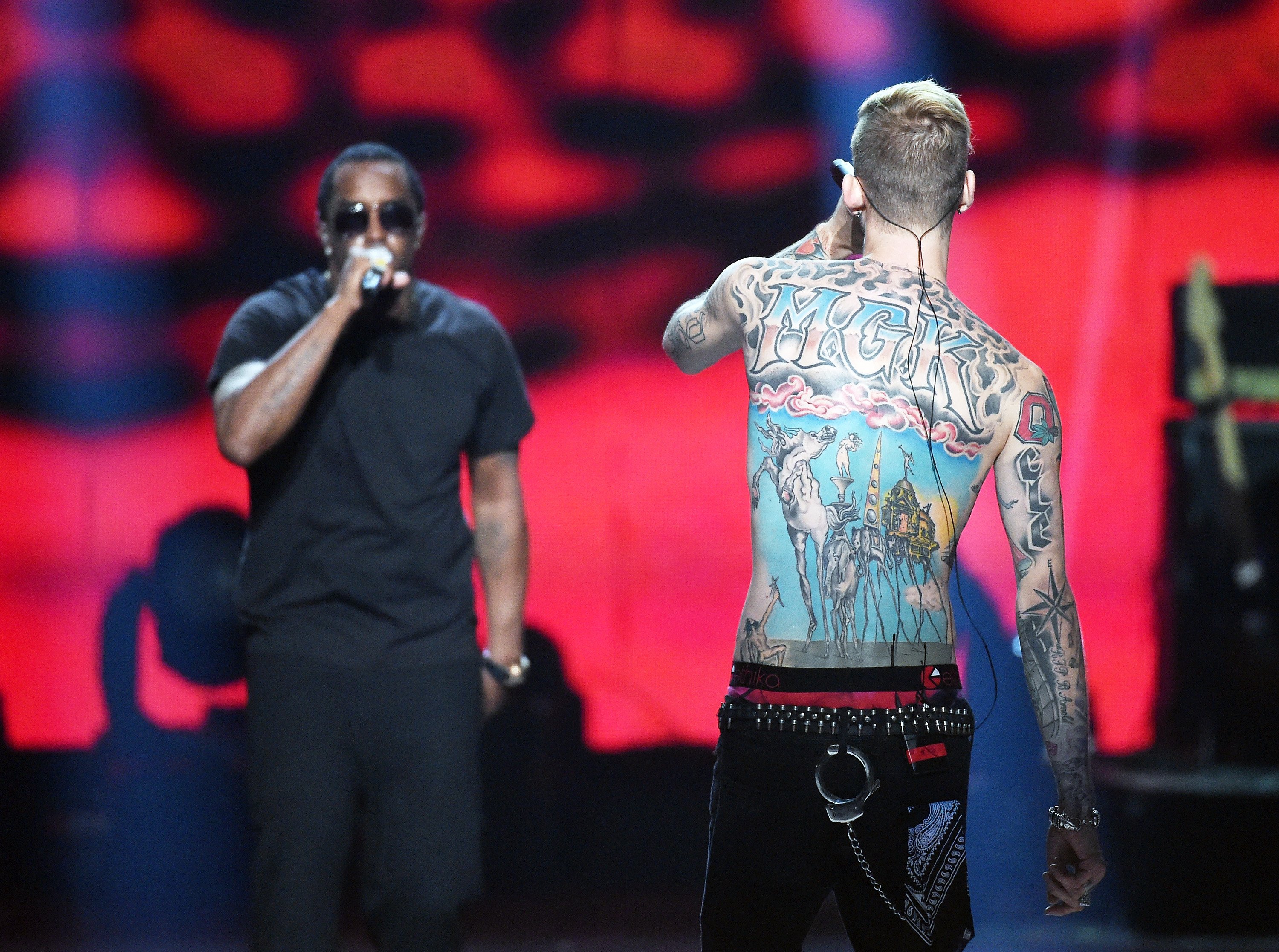 One tattoo is dedicated to Machine Gun Kelly's daughter
On the left side of his chest, close to his heart, Machine Gun Kelly has the name Casie tattooed. The tattoo is in honor of Machine Gun Kelly's daughter Casie, who was born in 2009. He shares custody of her with his ex, Emma Cannon.
He references other family members as well. His first-ever tattoo is dedicated to his late grandmother. It says "RIP B Arnold" in script. In an interview with Noisey, he described her as "the most unjudgemental person."
Many of MGK's other tattoos also have deeply personal meanings. He has the phrase "Lace Up" tattooed twice. He told Untitled Magazine about its empowering message.
"It basically just means that you can basically conquer whatever you want," he said. "You're ready to do whatever."
He also has "216 Ea$t" tattooed on one arm and "West 303" on the other. These reference area codes in Cleveland and Denver, both cities where he lived in his youth. He also has "Cle" and "Den" tattooed on the sides of his arms to double down on his love of these cities.
Not all of his ink has a deeper meaning, however. Machine Gun Kelly's neck ink is a vertical red gash that just makes it look as though his throat is splitting open.
He reportedly has a tattoo for Megan Fox
Given the sheer number of Machine Gun Kelly's tattoos, it's no surprise that he may have one for his girlfriend, Fox. Per Page Six, Fox already has a tattoo dedicated to her musician boyfriend. She has the words "el pistolero" tattooed beneath her collarbone in reference to the rapper.
Fox also makes a cameo on MGK's album, Tickets to My Downfall. In it, she says, "You just got my initials tattooed on you. I just got your nickname tattooed on me."
Though it's not clear where Machine Gun Kelly's tattoo tribute is located, many fans speculate that this line confirms its existence.