How Many Times Has Jeff Goldblum Been Married?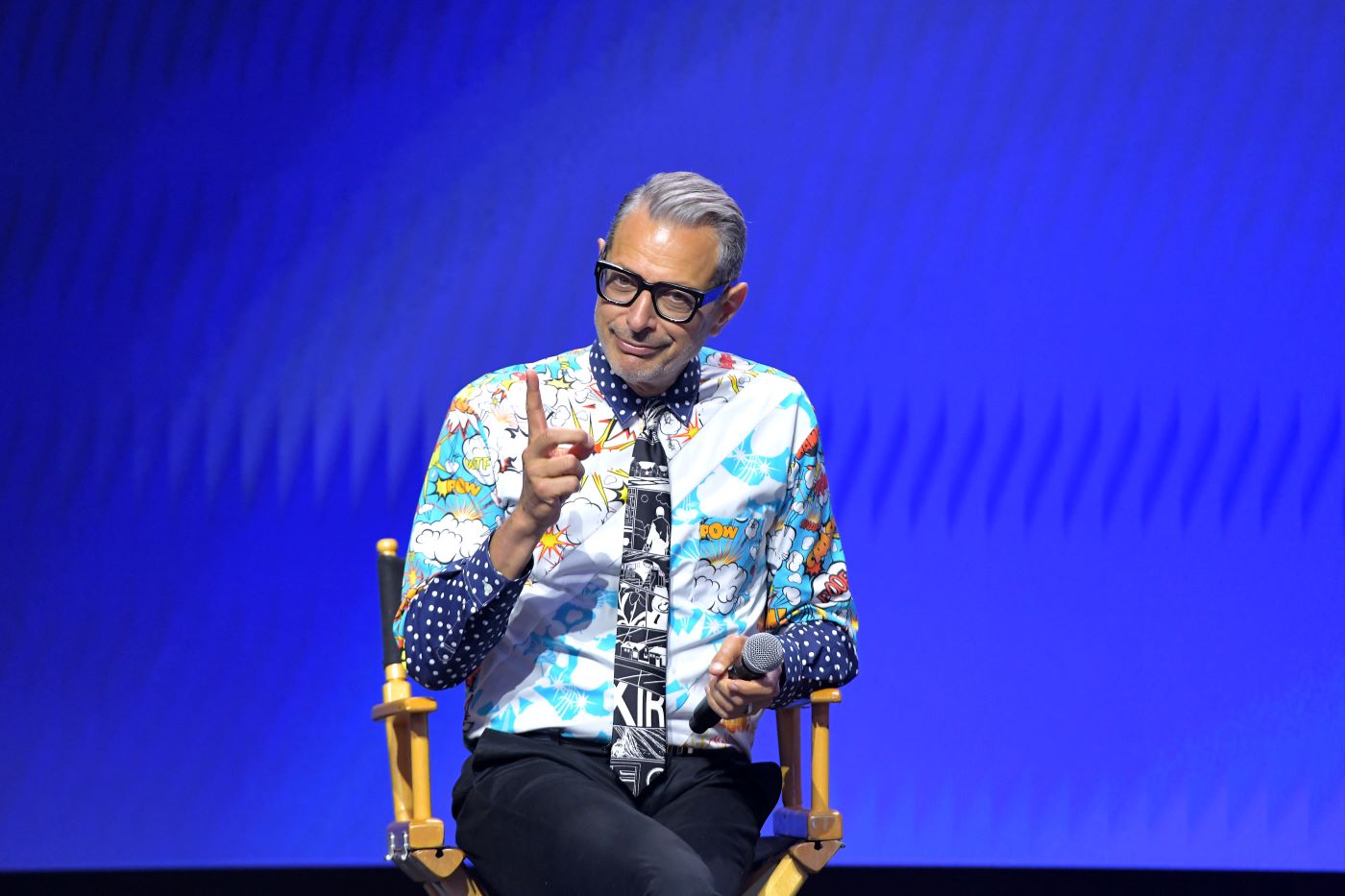 Actor Jeff Goldblum is a surprising heartthrob. His odd personality, quirks, and unique appearance have caused Goldblum to develop a sizable amount of individuals who are into him. However, the fans that fantasize about Goldblum are unlikely to have a chance with the actor and will have to live vicariously through Goldblum's various partners over the years. Goldblum is currently spoken for, although in previous years, he has had other long-term partners. How many times has Jeff Goldblum been married? And what does his romantic life look like today?
Jeff Goldblum has been divorced twice
Jeff Goldblum has had a few different marriages over the years. His first marriage was in 1980 to actor Patricia Gaul. In 1985 they acted together in the Lawrence Kasdan western film Silverado. The couple divorced within the same year. Information on this relationship is somewhat sparse, and it is unknown why the couple ended in divorce.
Goldblum soon found himself in a new relationship. In 1985, Goldblum starred with Geena Davis in the horror-comedy Transylvania 6-5000. By 1986 they would act together again in cult-favorite director David Cronenberg's body horror film The Fly. The two ended up marrying in 1987, and in 1988 had one more major film together: Earth Girls Are Easy. Unfortunately, this marriage did not last, and by 1991 the two divorced. The reasons behind the divorce are unclear, though there is an indication that the two found they were less compatible than initially thought. Luckily, it does seem like the break-up was not super intense, and there is no bad blood between them today.
Goldblum married for a third time in 2014
Jeff Goldblum remained unmarried for most of the 90s to 2000s. He had various girlfriends throughout this period, including Jurassic Park co-star Laura Dern. However, in 2014, Goldblum would end up marrying Emilie Livingston. Livingston was a Canadian gymnast who participated in the Olympics in the late 90s and 2000. The two met at a gym with a casual conversation, and the relationship developed from there.
One thing about this marriage that caught media attention is that Livingston is thirty years younger than Goldblum. However, the relationship appears to be quite loving and stable. Livingston was already in her thirties with an established career when they met. Both have addressed this age gap, including Goldblum making comments about his mortality.
Goldblum has two children
Among the many many relationships Goldblum has had over the years, only one has led to children. In 2015, Livingston and Goldblum had their first child together, a boy named Charlie Ocean. Two years later, in 2017, they would have another boy named River Joe, continuing with aquatic-themed names. Both Livingston and Goldblum regularly post on their social media about each other and their children. Scrolling through either feed is quite heartwarming.
Goldblum might have had some troubles with marriage in the past. Still, it does appear that each divorce was reasonably amicable, and his current marriage looks to be in an excellent place, especially after the often difficult period of social isolation brought on by the coronavirus (COVID-19).
RELATED: 'Jurassic Park': Jeff Goldblum Beat Out Some Huge Stars to Play Ian Malcolm