How Many Times Has Vanessa Ray Been Married?
From Pretty Little Liars to Suits, Vanessa Ray has become a go-to actor for primetime TV dramas. The 41-year-old has stuck with New York City cop drama Blue Bloods since 2013. During her run's early part, she married singer Landon Beard.
The two had been dating for years by that point. But it wasn't her first marriage. Ray famously had a documentary series with a different husband in the mid-2000s. Given that, fans ask: How many times has Ray been married?
Vanessa Ray has been married twice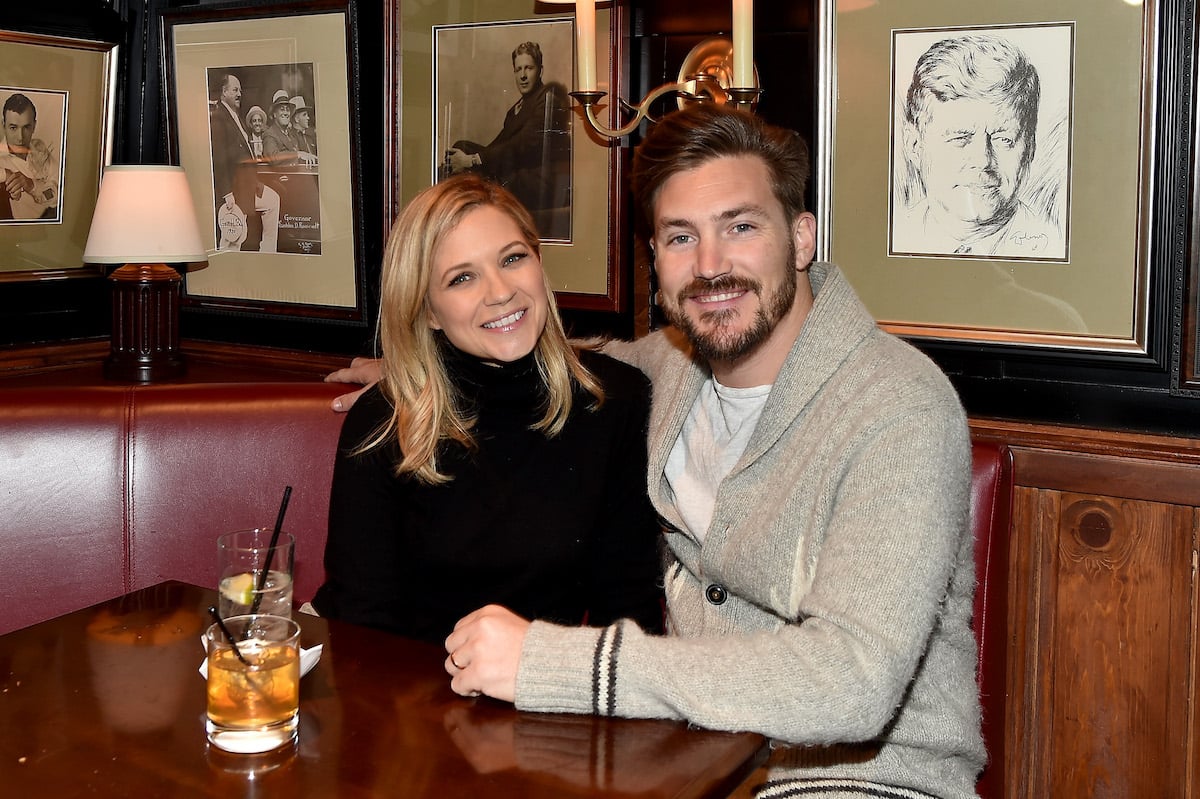 Ray's first marriage was to producer and sometimes actor Derek James Baynham. According to AmoMama, the pair married way back in 2003, just as the future White Collar actor was getting her feet wet in Hollywood.
At that point, Ray was mainly starring in low-budget shorts. She didn't land a regular role until six years later, on the daytime soap As the World Turns. From there, she found recurring and guest spots on more significant TV projects like Damages and Girls. Her breakout role in Pretty Little Liars wouldn't come until 2012, years after she split with Baynham.
Baynham's most prominent work was serving as showrunner for the Disney series The Copper Top Flop Show. Much of his producing work revolves around children's programming and reality TV. He guest-starred in numerous TV and film projects between his numerous producing gigs. Notably, he popped up in Sabrina, The Teenage Witch, and Parks and Recreation in minor roles.
Why did Ray leave her first husband?
In 2007, the pair starred in a reality TV series, Marriage Under Construction. That title would prove to be ironic — more on that later. But the title was intended to be a bit more literal, referring to their search for the perfect Toronto home to settle down in.
Two years after their reality series wrapped, so did the formerly happy couple's marriage. After six years, they quietly divorced without making the reason public. Not long after their split, Ray was seen on dates with Beard, the International Business Times reports.
Despite moving on relatively quickly, the actor decided to take things slower this time. She wouldn't marry her singer boyfriend until 2015, nearly six years into their relationship. That contrasts heavily with when she tied the knot with Baynham after less than a year together.
How did Vanessa Ray meet Landon Beard?
Ray met her future husband at a concert rehearsal. Beard is a prominent backup singer who regularly works with Frankie Valli in his group Frankie Valli and the Four Seasons. The two got to talking — they both share musical upbringings — and instantly hit it off. 
They started dating between Beard's Broadway work and his touring group The Modern Gentlemen. After six years together, they married in a beautiful Pala, California ceremony, The Knot reports.
It all makes for an interesting mirror to Ray's Blue Bloods character, Officer Eddie Janko-Reagan. Eddie married Jamie Reagan, a fellow officer with a strong love of singing — just like Ray's real-life husband. She leverages her marriage to Beard regularly in her performance.
According to TV Insider, this blurring of the lines between her character and her actual life included having Beard help pick out the wedding dress for her fictional counterpart. She says she trusts Beard to know when she looks her best, telling Insider that she "snuck in" her man to give final approval on Eddie's dress.