'Mare of Easttown' Director Reveals the Cast and Crew Took Over 10,000 COVID-19 Tests While Filming: 'I Was Terrified to Get Shut Down'
'Mare of Easttown' took COVID-19 precautions very seriously on set.
HBO has a bit of a reputation when it comes to detectives and TV shows. Rust Cohle and Jimmy McNulty are just two of the many beloved investigators the network has rolled out over the years. Mare Sheehan has been the latest to join the group of highly-esteemed and highly-entertaining detectives. This past April, HBO Max released Mare of Easttown, and the series has since gained a tremendous amount of traction and fans. Anyone who has seen even a part of the thrilling television show most likely understands why. 
From the characters to their complex stories, Mare of Easttown kept audiences and viewers engaged at every turn. The suspenseful storylines that so many people have been discussing wouldn't have been made possible without the careful and strict safety precautions the team and cast took. With that being said, take a look back at the must-watch television show and the details behind the astronomical amount of COVID-19 tests the cast and crew went through to make it all happen.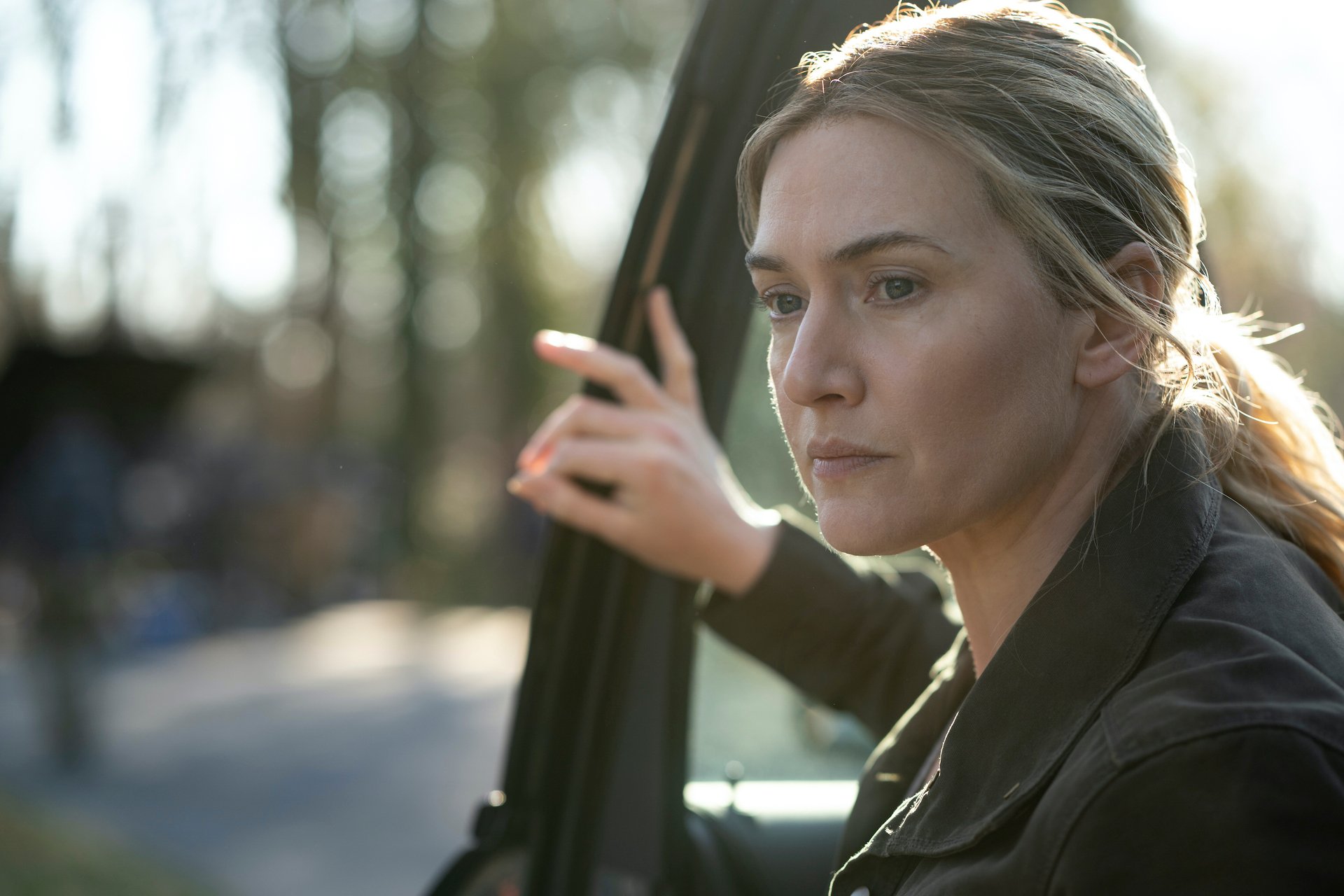 The cast and characters of HBO Max's 'Mare of Easttown'
Kate Winslet is the talented and remarkable actor at the heart of Mare of Easttown. Taking on the role of Mare herself, Winslet did not disappoint. Being a detective in Easttown Township often meant Mare was investigating cases and territory all too close to home. In the show, Mare was known to be blunt and stubborn but also very down to earth. 
Her relationship with her mother, daughter, and ex-husband made her character extremely relatable and endearing for viewers to watch. Jean Smart was cast as Helen Fahey, Mare's mom. Smart has taken on countless characters throughout her career, but more recently her fans have gotten to enjoy her as the Depression Kitty in Big Mouth and as Deborah Vance in Hacks, another one of HBO Max's new titles. 
As for Mare's daughter, Siobhan Sheehan, Angourie Rice was the actor cast for the part. Mare's relationship with both her mother and daughter were far from perfect, but, of course, that was why so many people loved it. 
Julianne Nicholson, best known for her characters from shows like Boardwalk Empire and films such as I, Tonya, was another leading actor who was cast in Mare of Easttown. Playing the part of Lori Ross, Nicholson found herself in the throes of Mare's tragic and suspenseful investigation. Viewers might have been surprised to see David Denman play the role of Mare's ex-husband. Denman is typically associated with his character Roy Anderson from the iconic television show The Office. 
As Mare worked on figuring out the fate of the missing local females, viewers enjoyed learning more about her personal life. From her close connection to Detective Colin Zabel to her intimate relationship with Guy Pearce, each and every episode revealed another layer. 
'Mare of Easttown"s director revealed the the cast probably took over 10,000 COVID-19 tests while filming
Zak Wojnar, an author at Screen Rant, had the opportunity to interview Craig Zobel, the director responsible for Mare of Easttown. Throughout the conversation, Zobel's passion was evident as he spoke about his experiences from the TV show's set. The insightful conversation shed light on everything from working with Winslet to the curveballs that came with responding to a global pandemic. Rewriting scenes and creatively reusing extras were just a few of the many ways Zobel and his team had to think outside of the box. 
In his interview with Wojnar, Zobel shared that the cast and crew probably took upwards of 10,000 coronavirus (COVID-19) tests while in production. The team wanted to make sure they were being as cautious as possible, and it is safe to say they just did that. 
The creator behind 'Mare of Easttown' had local connections  
The talented cast are a huge part of the show's success, but there were many creative forces behind the television series and, of course, the creator was one of them. Brad Ingelsby, raised in the suburbs of Philadelphia, had many local connections to the area in which Mare of Easttown was set. 
The Villanova University graduate has opened up about the influences and inspiration behind the engaging and exhilarating television show. In his interview with Philly Voice, the feature even jokingly pointed out how spot on the "Delco" accent was. Philadelphians especially enjoyed watching Mare's investigation unfold, but, from coast to coast, it was clear the show was a definite hit.