'Mare of Easttown': Kate Winslet Chowed Down on Philly Food and Drink Throughout the Entire Series
When we think of realism on TV, we might wonder if a medical drama takes the right steps to mimic a real hospital. Or look we for anachronisms in a show set in the distant past. However, a modern-day series in an everyday setting isn't likely to draw much attention for its realistic details. But for those who look for them, Mare of Easttown is full of delightfully authentic touches that nod to its locale. And star Kate Winslet got to savor the results.
'Mare of Easttown' is set in Pennsylvania and was shot on location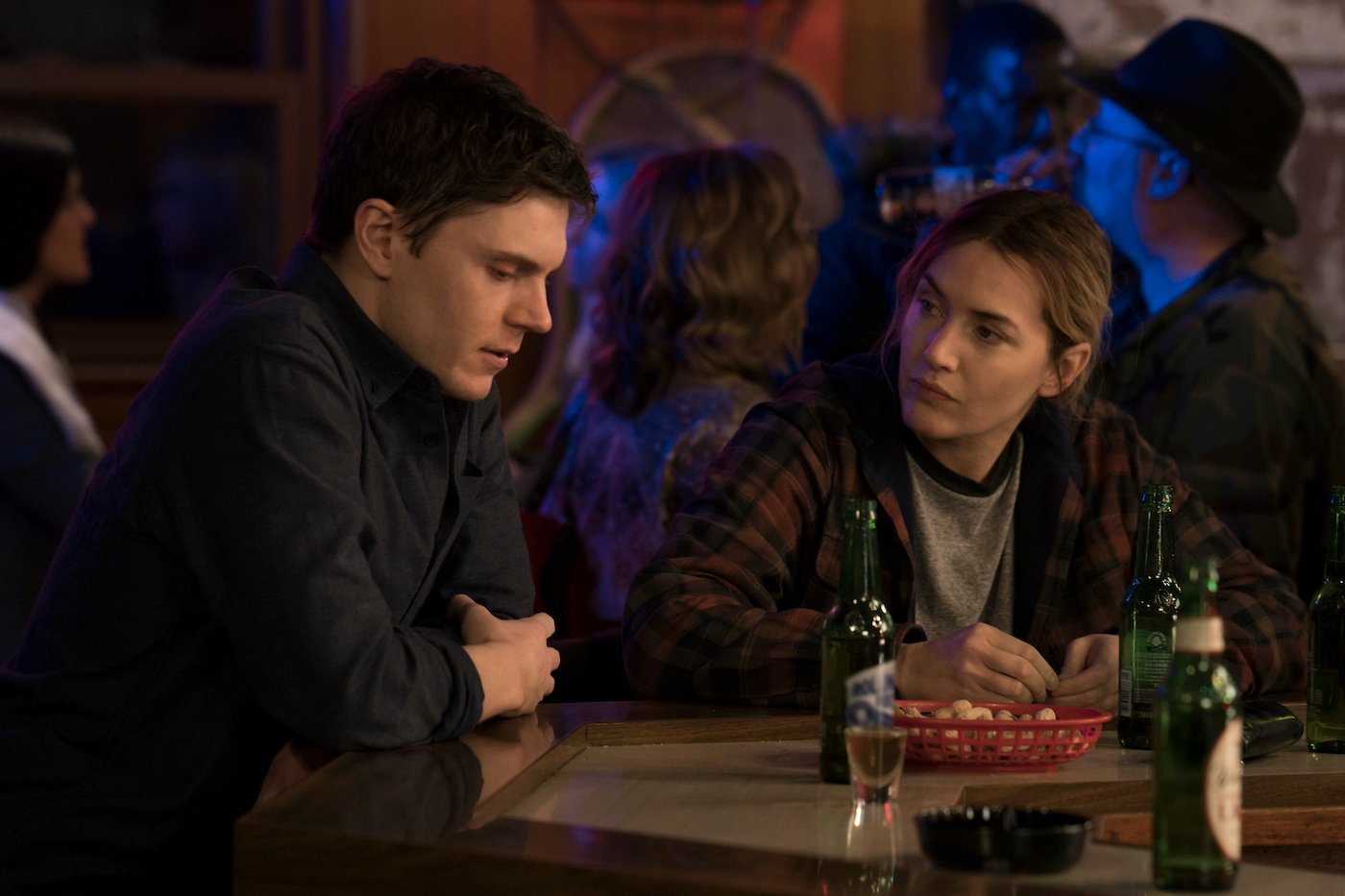 The magic of Hollywood means many shows are not shot in the locations where they supposedly take place. Whether because of the weather, preexisting sets, or plenty of talent to act as extras or work behind the scenes, many shows are filmed in California or New York. When a show actually films on location, it's often noteworthy, and that's the case for Mare of Easttown.
The HBO drama follows Mare Sheehan (played by Kate Winslet) in a once-idyllic small town in Pennsylvania. A shocking murder has ripped apart the serenity. And Mare's past returns to haunt her and add even more grit and darkness to the tone.
There is, in fact, a real Easttown, Pennsylvania, located in Chester County. But creator Brad Ingelsby told Philadelphia Magazine: "I know I'm gonna get some real grief from actual Easttowners telling me I got it wrong. The Easttown in the show is really an amalgam of some of the towns in the area."
The crew film the miniseries partially in Easttown and nearby Coatesville, Aston, and Drexel Hill. Locals might recognize multiple parks, the VFW bar, and Girard College as they watch the show.
Brad Ingelsby wanted to create an authentic setting
Leaning into the locale was important for Ingelsby. In addition to filming Mare of Easttown on location, the showrunners wanted to ensure the actors truly represented their characters. This shows in Mare's wardrobe, which consists of baggy clothing Winslet would reportedly leave lying on the floor between takes to ensure it was sufficiently wrinkled.
"She's a hot mess most of the time; she doesn't give a sh*t what she looks like," Winslet explained when critics called out the sloppy appearance. "She's kind of stopped caring what people even think about her."
Susannah McCarthy worked as the props master for Mare of Easttown, and she noted the team paid special attention to the food and drinks.
"Their dietary preferences are a little bit mind-blowing," McCarthy told Vulture. In fact, food helped define Mare's character: "Every edible moment, McCarthy explains, was scripted by showrunner Brad Ingelsby, also [a] native of the area. And she insists the can't-be-faked authenticity is largely to credit for the show's ecstatic reception."
Kate Winslet and Evan Peters both enjoyed the authentic Philly fare
The authentic Philly-inspired food on the set includes cheesesteaks and "The Gobbler" from Wawa — a hoagie that's essentially a Thanksgiving dinner in messy sandwich form. The local delicacy earned high praise from Mare of Easttown actor Evan Peters, who also recently appeared in WandaVision.
"Yeah, I do like to get into the food. It's such a privilege to be able to go shoot in the place you're actually [set in]," Peters told Variety.
And the food and drinks didn't escape local fans' notice. The fare even provided fodder for a Saturday Night Live sketch in which two detectives eat Wawa hoagies over the body of a murder victim.
RELATED: Fans of 'Mare of Easttown' Should Watch These Shows Next