Is 'Mare of Easttown' Based on a Book?
Is HBO's 'Mare of Easttown' based on a book?
HBO's latest drama, Mare of Easttown, stars Kate Winslet as a small-town detective investigating a gruesome murder in her close-knit community. In the last few years, HBO has released shows similar in pace and tone, including Big Little Lies, Sharp Objects, and The Outsider, all of which were adaptations of popular novels.
The new miniseries is a gripping character-driven murder mystery that feels like it was also pulled from the pages of a bestseller. But is Mare of Easttown based on a book?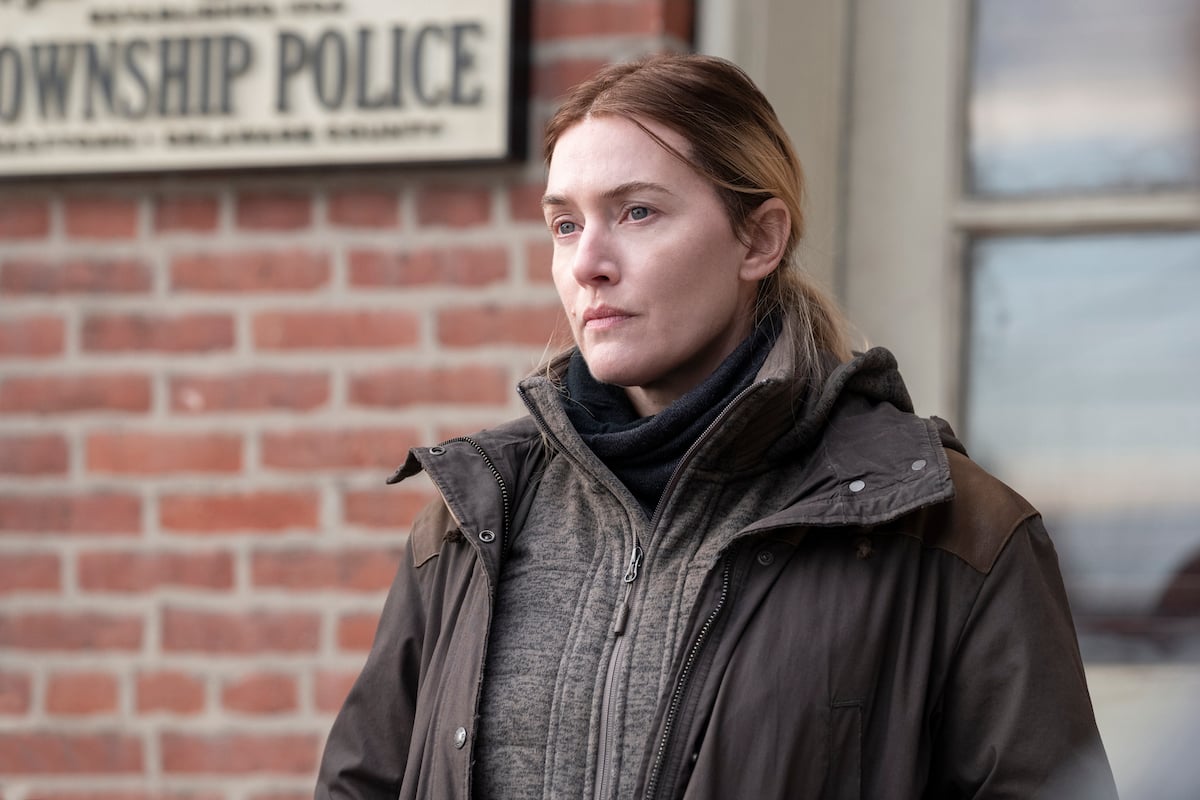 'Mare of Easttown' isn't based on a book
With its compelling story and subtle character details, it would be easy to believe Mare of Easttown is based on a book. But the show was actually created specifically for TV. 
Mare of Easttown was written by Brad Ingelsby, the screenwriter and producer known for his work on films like The Way Back and American Woman. In an interview with Black Girl Nerds, he revealed the inspiration for this new story:
"When we first started writing it in 2018, I was feeling like we were in a dark time in this country. I wanted to portray the need for compassion and mercy and to help each other with a certain level of kindness and decency. — There's a certain level of optimism now which was what I wanted to achieve with this story — those traits of kindness and decency and just taking care of each other and a sense of duty towards the members of a community and towards family."
Writing a TV series was a challenge for the screenwriter
After primarily working on feature films, developing a miniseries like Mare of Easttown was a bit of a challenge for Ingelsby. He wasn't used to writing in an episodic format. And it took him some time to get into the groove of creating cliffhangers.  
"I'd only done movies, where there's a certain structure that we adhere to and a time limit of roughly two hours," he told Black Girl Nerds. "Having to space out a story over seven hours, having to know when to plant things. And then, obviously, since this is a genre where people expect every episode to end with a cliffhanger."
"I never have cliffhangers in a movie, it just ends," Ingelsby added. "There's a resolution, so that was a bit tricky. Also, I think trying to understand the genre expectations while also trying to create a story that is about a family in grief was the tightrope walk that I enjoyed, but also found hard at times. The audience wants another clue, a certain twist to happen."
'Mare of Easttown' was modeled after Brad Ingelsby's own hometown
The HBO series is set in Easttown, Pennsylvania, a small suburb of Philadelphia. The characters' noticeable "Delco" accent and their wardrobes were inspired by Philly's surrounding towns, including Berwyn, where Ingelsby was born and raised. 
"It's really based on a couple of towns where I grew up," the Mare of Easttown creator told Black Nerd Girls. "We took some liberties there, but I wanted it to be as honest as it could be and I hope it comes through."