'Mare of Easttown' Creator Is Unsure of Season 2 and the Doubt Is Totally Valid
'Mare of Easttown' creator Brad Inglesby recently talked about the success of the series — and he had some thoughts about a possible season 2.
Fans of the recent HBO hit show Mare of Easttown all want to know: will there be a season 2? Kate Winslet led the show in the role of Mare, a detective investigating a murder in her small Pennsylvania town, while simultaneously unpacking her personal issues that are deeply interwoven both with the crime and the community.
The plot was delivered with an impressive performance by Winslet, as well as great performances by a strong supporting cast that included Jean Smart, Guy Pearce, Evan Peters, and Angourie Rice, among others.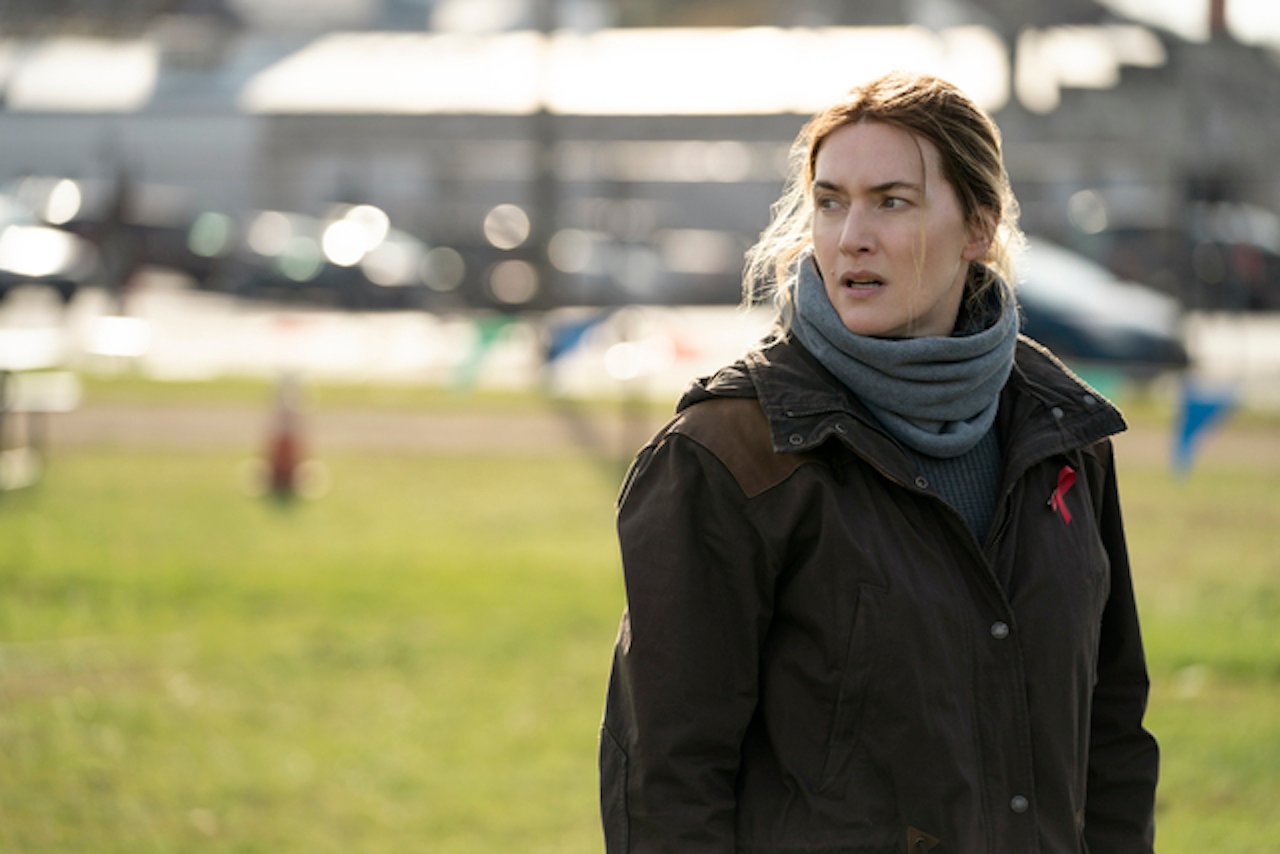 While there are rumors from the cast and creators that the fan-favorite will return, nothing about a season 2 has been confirmed yet. Here's what we do know about the possibility of a follow-on season.
'Mare of Easttown' was a hit thanks to its thrilling, emotional plot and outstanding cast
The first season ended in a way that was both "highly suspenseful and devastatingly emotional," thanks to a "heartbreaking confession, a satisfying conclusion to the mystery, and a meaningful summation of the series' poignant themes." While these all signs point to the likely popularity of a season, the complexity of the plot makes it difficult.
As described by Winslet, she doesn't consider Mare of Easttown to simply be a crime drama or thriller. She told TV Line that is only one part of the narrative to which there are many layers, to include as "a story about community, and family, and mercy, and hope as well." Moreover, the show was made to be a limited series, putting the show's team in a tough spot as to where they could take it next.
Show creator Brad Inglesby stated that Season 1 was "very much a closed story"
When Esquire recently asked about the prospect of season 2, Ingelsby seemed uncertain, given that the series saw "all the loose ends get tied up." Given his deep attachment to the story and its characters, he stated:
"That's the dilemma. If I didn't care about the characters so much, I would be happy to leave them and never think about them again. I'd love to give them a second life. I just don't know what it is."
HBO's Chief Content Officer recently left it up to Inglesby as well, noting that they would be open to it if there was a story to tell.
As for Winslet, she has said she would love to play the role of Mare again. The series garnered 16 Primetime Emmy nominations and four wins, further demonstrating the show's appeal from a critical standpoint. There is the question, of course, of making the mistake of bringing back the show for a second season that doesn't deliver.
BBC's 'Broadchurch' made the mistake of continuing the show past Season 1
A similarly premised show, BBC's Broadchurch started as a crime drama that focused on the local death of a young child in a small British town. The first season starred David Tennant and Olivia Colman and received rave reviews, including a 94% from critics and 95% from the audience on Rotten Tomatoes.
While the two follow-on seasons did OK, they did not have the same appeal, nor support from fans, as the first season had. The series was canceled after three seasons of different crimes and storylines, due to the plausibility issue of not being able to take the plot any further.
For Mare of Easttown, the team seems noncommittal for precisely this reason. While Ingelsby knows there are plenty of murder-mystery stories to be written, there may not be enough material for Mare's personal journey. For now, fans will have to wait and hope that they see Mare return to their screens for season 2.
Mare of Easttown debuted on HBO and HBO Max on April 18, 2021. The seven-part series is available for streaming now.