'Mare of Easttown' Fans Moved on to 'The White Lotus' — Is It a Similar Murder Mystery Miniseries?
Viewers who became engulfed in HBO's Mare of Easttown found a new murder mystery to solve with The White Lotus. At first glance, the shows couldn't be more different. One is set in the suburbs of Philadelphia, while the other is at a luxurious Hawaiian resort. Mare of Easttown is a crime drama, and the new limited HBO series is a satire comedy series. However, after The White Lotus Episode 1, viewers want to know who died during the week-long getaway? Is the new show a murder mystery?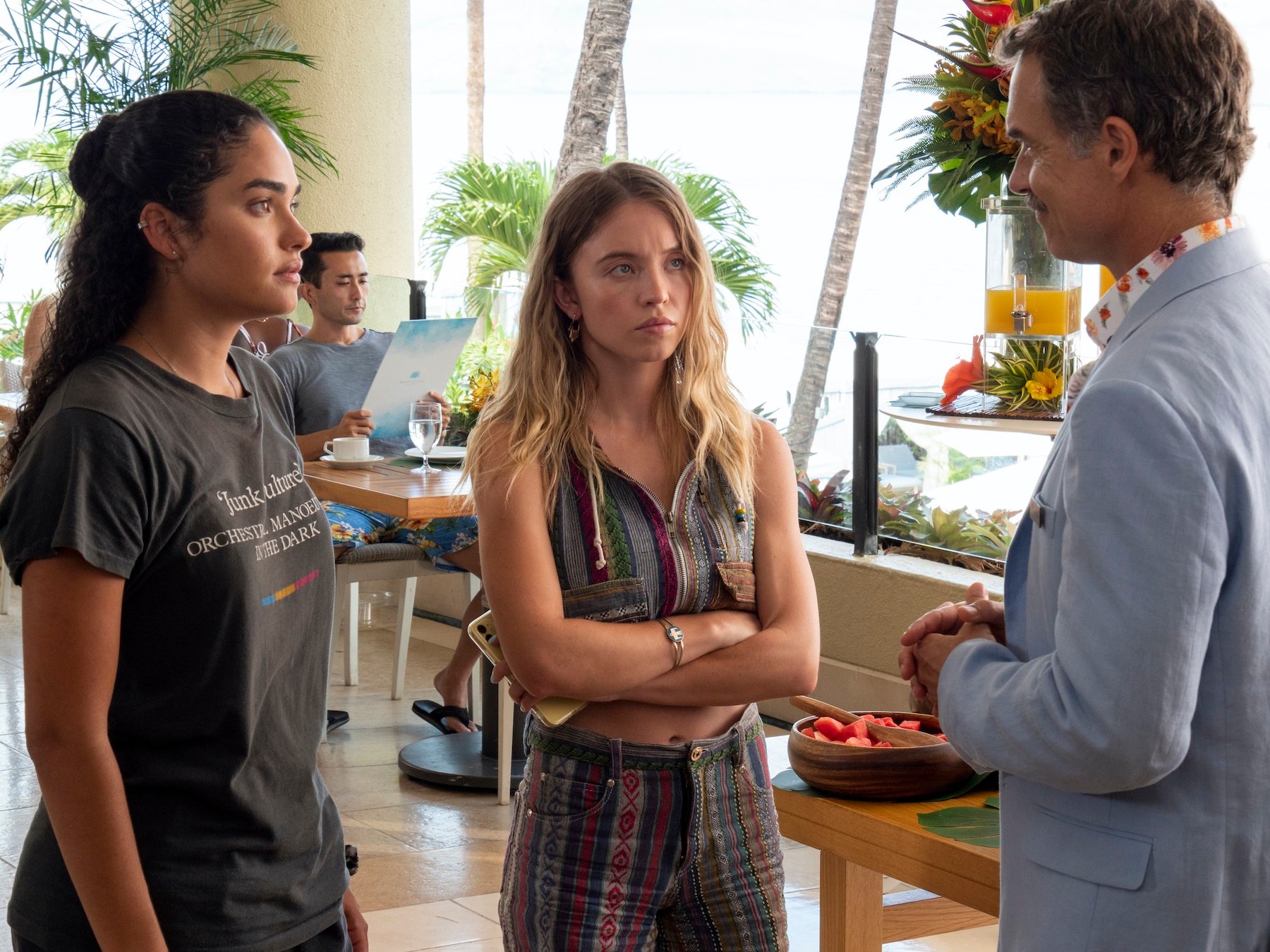 What is 'The White Lotus' about on HBO?
The White Lotus episodes follow several different groups of people, similar to Mare of Easttown. However, the new HBO limited series portrays a week-long vacation in Hawaii over six episodes. At first glance, the guests seem to have nothing in common except their wealth, but their paths cross with mysterious twists and turns. The hotel manager, Armond (Murray Bartlett), says that he aims to please his guests but foils their plans for a relaxing vacation at every turn. 
Spa director, Belinda (Natasha Rothwell), finds herself wrapped up in one guest's life oddly and quickly — Tanya McQuoid's (Jennifer Coolidge). Newlyweds Shane Patton (Jake Lacy) and Rachel (Alexandra Daddario) don't have the picture-perfect honeymoon or marriage they hoped they might get. Things take a turn when Shane's wealthy mother, Kitty (Molly Shannon), unexpectedly joins their honeymoon.
RELATED: 'The White Lotus': How Many Episodes is the HBO Series?
Later, a family of four — The Mossbachers — deal with a severe health scare. Mark Mossbacher (Steve Zahn) worries that he might have cancer as his wife, Nicole (Connie Britton), gapes at how swollen his private parts are. At first, he attempts to distract himself by hanging out with their son, Quinn Mossbacher (Fred Hechinger). Meanwhile, their daughter, Olivia (Sydney Sweeney), and her friend, Paula (Brittany O'Grady), refer to Mark's health problem as "swole balls."
The entire vacation isn't as impressive as it seems on the surface. Plus, someone heads home in a box during a flashback in the opening scene. Who died on The White Lotus? After the first episode, fans aren't sure whether the death was an accident or a murder, but it reminds viewers of the murder mystery of Mare of Easttown.
Is the death in 'The White Lotus' a murder or an accident?
When The White Lotus Episode 1 opens, Shane looks rather unhappy in an airport. Fellow travelers ask him what resort he stayed at, and when he responds that it was White Lotus, they become concerned.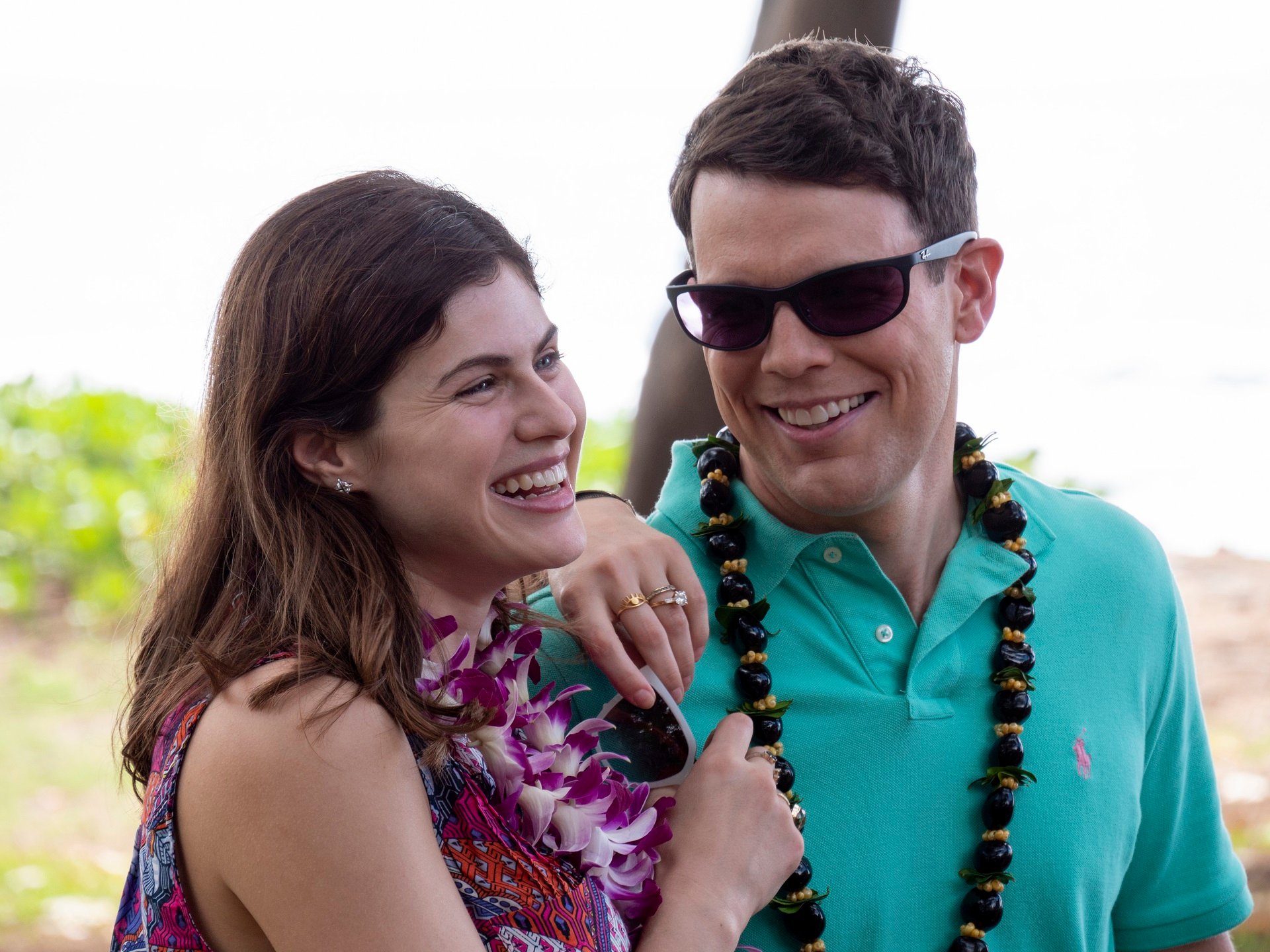 RELATED: 'The White Lotus': Who Dies During the Vacation? Every Theory so Far
"Someone was killed there," the wife says.
Shane confirms that the body remains are heading home from Hawaii on the plane they are about to board. However, viewers do not find out who died. When asked where Shane's wife is, he becomes irate.
Then the episode flashes back to one week prior, and the drama unfolds.
Mare of Easttown fans hope more viewers join 'The White Lotus' subreddit
Since The White Lotus premiered on HBO on July 11, former viewers of Mare of Easttown called on fans to discuss the possible murder mystery.
"Also, [I] really hope this sub grows and becomes more active," one viewer wrote on The White Lotus Reddit. "The last HBO miniseries, The Mare of Easttown's sub, was really great."
Other fans agreed that they hope The White Lotus sub becomes as massive and engaging as The Mare of Easttown subreddit was.
"Agreed!" another fan added. "I was also very engaged with that sub throughout the series; it made the viewing experience even more enjoyable. How do we recruit people to join?!"