'Mare of Easttown' Guy Pearce Explains How His Role Was 'Quite Integral' to the Plot
Throughout the seven episodes of HBO's Mare of Easttown, viewers kept waiting for Guy Pearce to unfold as something more than Detective Mare Sheehan's (Kate Winslet) lover. Many fan theories suggested that Pearce's character, Richard Ryan, might be Erin McMenamin's (Cailee Spaeny) murderer. However, after watching the finale, many viewers still don't understand why Richard came to town the night of the murder and then left after Mare solved the case. What was the point of Guy Pearce's role in Mare of Easttown? Is there something viewers are missing?
[Spoiler alert: This article contains spoilers from Mare of Easttown.]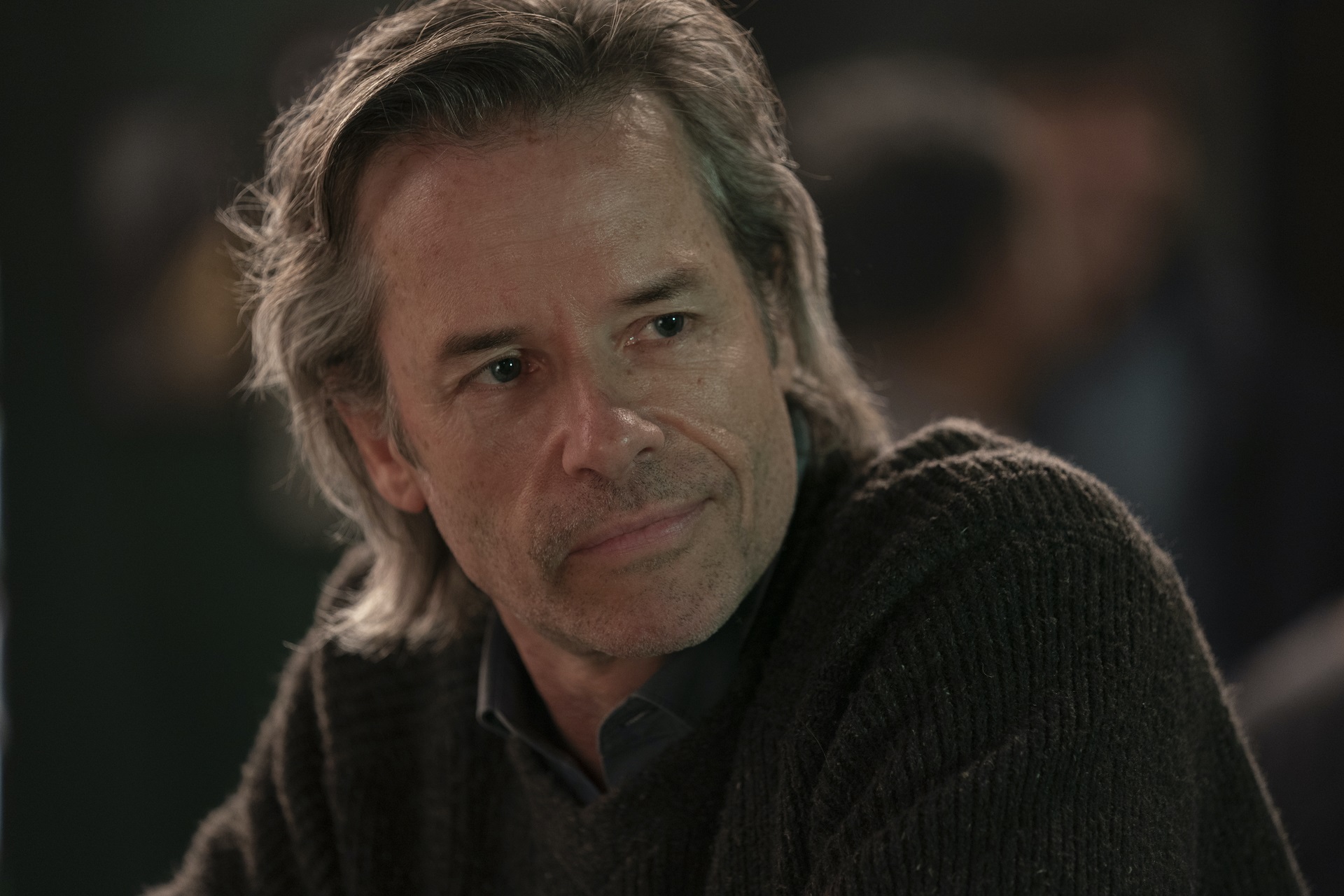 Guy Pearce in 'Mare of Easttown' recap
Mare Sheehan's new love interest, Richard, conveniently met her the night of Erin McMenamin's murder. Many viewers thought that the way Guy Pearce came into Mare of Easttown was sketchy. That same night, the local high school honored Mare and her fellow basketball teammates for the 25th anniversary of their state championship win. However, it was far from a celebratory night for Mare. 
RELATED: Will' Mare of Easttown' Have a Season 2? Could the Limited Series Continue?
The same night was the first anniversary of the disappearance of a missing teen, Katie Bailey (Caitlin Houlahan). A former friend of Mare's, Dawn Bailey (Enid Graham), went on the news with protestors in the town to beg the police to do something more to find Katie.
Plus, also that evening, in Mare of Easttown, Frank Sheehan (David Denman) celebrated his engagement to Faye (Kate Arrington). Mare's daughter, Siobhan (Angourie Rice), and her four-year-old grandson attended the engagement party instead of Mare's anniversary celebration. It was a rough night all around for Mare when the author walked into her life.
'Mare of Easttown': What was going on with Guy Pearce?
After Mare and Richard had sex that first night, viewers suspected that he could somehow be connected to Erin's murder. However, Guy Pearce's scenes on Mare of Easttown had nothing to do with Erin or Katie Bailey. He invited Mare to a book signing, and she got angry when he couldn't talk to her.
However, when they go on dates, she does manage to open up a bit and talk about herself. That's something that she doesn't do with anyone else on the series.
RELATED: 'Mare of Easttown' Episode 6 Recap 'Sore Must Be the Storm'
"He manages to sort of crack something open a little bit that she probably doesn't even know she needs at this point," Pearce told Entertainment Weekly. "Or she knows, but she's just not ready for it. So, it takes a bit of work, and they're both older people. That's what I liked about it. 
Richard's role was part of Mare's growth
In Mare of Easttown Episode 7, viewers found out that Richard had nothing to do with Erin's murder. Instead, Richard and Mare have a romantic dance at her ex-husband's wedding. She admitted to the semi-famous author how awkward it was to be at Frank's wedding. Then the next day, Richard leaves for a year-long position at another college. Why was Guy Pearce in Mare of Easttown?
"There's something about an outsider that comes in," Pearce added in the same interview. "[He] sees you for what you are, but there's still room for discovery. I think his role is quite integral in her growth."
Although Richard did not further the crime plot or investigation, he did help Mare. Their dates were therapeutic for Mare and allowed her to continue that growth toward tackling her feelings about her son's death. It was also symbolic that Richard left after the investigation concluded. He gave her an end date to his departure and when he would return, leaving her with a year to do that personal development work she desperately needed to continue.