Will' Mare of Easttown' Have a Season 2? Could the Limited Series Continue?
'Mare of Easttown' Season 2 isn't planned yet, but with season 1 coming to a close, many viewers want to know if Mare Sheehan could return to solve another crime.
The gripping HBO crime drama Mare of Easttown comes to an end soon, but will there be a season 2? Detective Mare Sheehan (Kate Winslet) is incredibly close to finding out the truth behind Erin McMenamin's (Cailee Spaeny) murder. However, viewers cannot believe that the limited series ends with Mare of Easttown Episode 7, "Sacrament." Could the producers at HBO greenlight a second season with a whole new crime to solve?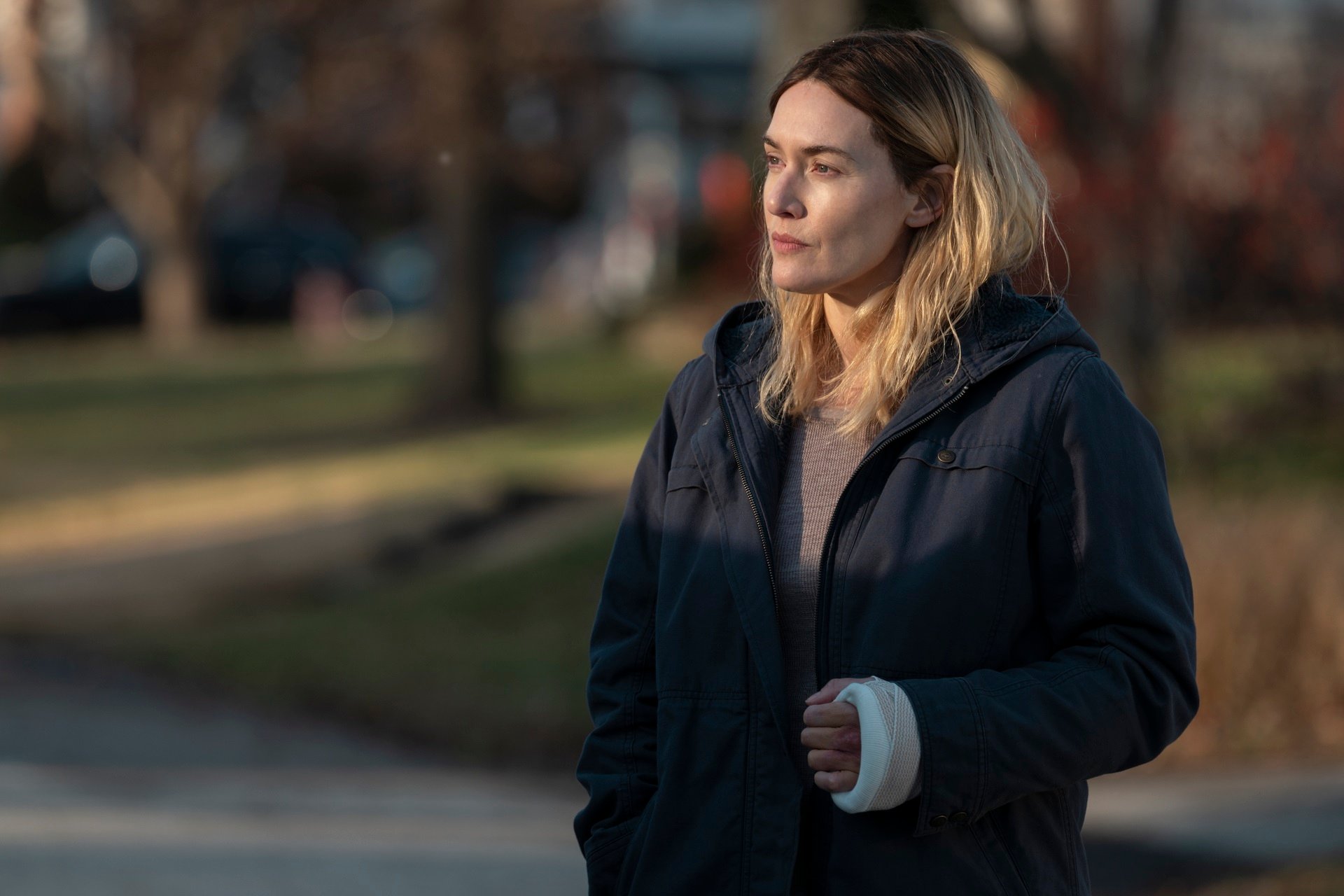 Is 'Mare of Easttown' based on a true story?
The smalltown crime drama Mare of Easttown isn't based on a true story or a book. Screenwriter and producer Brad Ingelsby wrote the story for the seven-episode miniseries. However, the drama was the writer's first work for the small-screen. He's well-known for films such as The Way Back and American Woman, so he found it challenging to write a story that didn't end after two hours.
"When we first started writing it in 2018, I was feeling like we were in a dark time in this country," Ingelsby told Black Girl Nerds (via Cheatsheet) about his inspiration for the drama. "I wanted to portray the need for compassion and mercy and to help each other with a certain level of kindness and decency."
Will' Mare of Easttown' have a season 2?
On Jan 23, 2019, Deadline reported that HBO greenlit Mare of Easttown for a limited dramatic series. This isn't the first time that HBO brought in A-list stars for a limited series. Winslet previously starred in the 5-part miniseries Mildred Pierce. However, according to Rotten Tomatoes, Mare of Easttown garnished critical acclaim and a larger audience than her former limited series. The way that Winslet nailed the Philadelphia accent struck audiences so hard that Saturday Night Live spoofed the show with a skit.
Although HBO did not intend for Mare of Easttown to have a season 2, that does not mean it's out of the question. Big Little Lies originally began as a miniseries but garnered widespread acclaim, leading to season 2.
'Mare of Easttown' Season 2
The crime drama miniseries reminds many fans of True Detective, which is an anthology crime drama series. Viewers on Reddit compared the two shows and determined that Mare of Easttown is on par with the 2014 crime drama. True Detective structures each season with one complete story and a new ensemble cast each time.
The Sinner is another similar series to Mare of Easttown and True Detective. However, the Jessica Biel produced series has multiple seasons, with the main detective continuing throughout. If Mare of Easttown gets a season 2, it could continue to follow Mare Sheehan as she navigates a new crime in the small town suburb of Philadelphia, Pennsylvania. Viewers hope to see Kate Winslet return for Mare of Easttown Season 2 on HBO. If the series doesn't continue, viewers have to settle for a rewatch or one of these other similar shows.