'Mare of Easttown': Stephen King Has a Theory About the Killer
After its penultimate episode, HBO's thrilling miniseries, Mare of Easttown, left viewers on the edge of their seats, anxiously wondering who Erin McMenamin's killer is. Horror and mystery guru Stephen King seems to be a big fan of the show. And in a recent tweet, he suggested he may know the murderer's identity.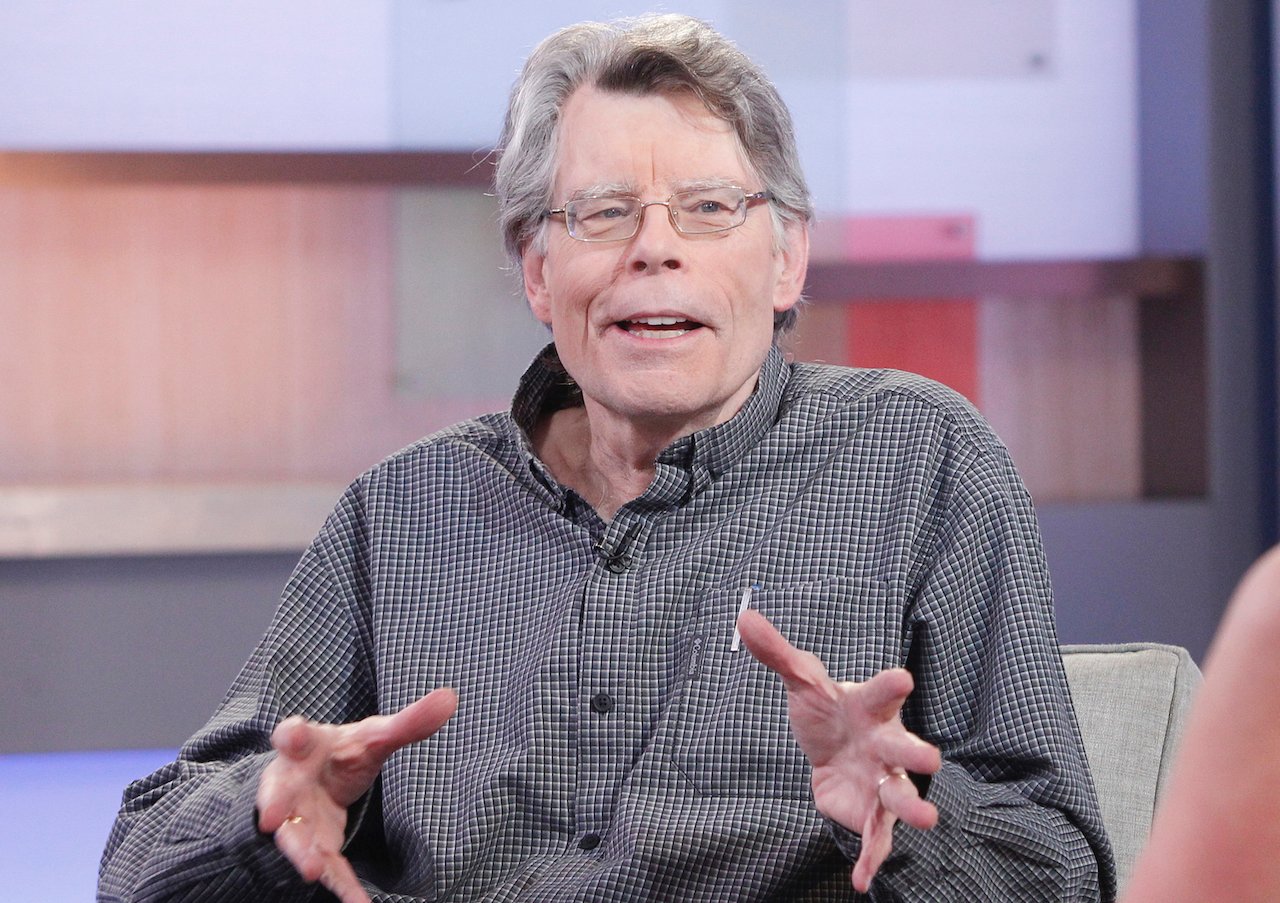 Episode 6 of 'Mare of Easttown' narrows the pool of murder suspects
From the very beginning of the season Mare of Easttown has been setting up a list of potential suspects in Erin's (Cailee Spaeny) murder case. But in Episode 6, "Sore Must Be the Storm," that list was narrowed down to just a few.
In a shocking moment, Billy Ross (Robbie Tann) tells his brother John (Joe Tippett) that he killed their niece. But the confession feels ingenuine and slightly shady, mostly because of the way John insists Billy say it.
RELATED: Is 'Mare of Easttown' Based on a Book?
And rather than show remorse, shock, or distress, John seems proud of Billy for admitting to the crime. Just after Billy suggests going to the authorities, John plans an impromptu fishing trip, which again is a shady thing to do in light of what he's just learned.
Meanwhile, Dylan's(Jack Mulhern) alibi falls apart when Brianna (Mackenzie Lansing) reveals he was not home on the night of Erin's murder. And Jess (Ruby Cruz) hands Chief Carter (John Douglas Thompson) a mysterious picture that may implicate the killer.
Stephen King thinks he may know who killed Erin on 'Mare of Easttown'
Stephen King is known for writing some of the most thrilling mysteries, including The Outsider and The Shining. And as an apparent fan of Mare of Easttown, the author has his own take on the show, and its final mystery.
RELATED: Where Was 'Mare of Easttown' Filmed?
"MARE OF EASTTOWN: Not convinced that Billy killed Erin," King wrote in a tweet. "I have a suspect in mind. Tellya next week if I'm right. Great show. Kate Winslet is killing it."
When a follower suggested John is the killer, King replied, "I politely disagree."
Some of King's celebrity followers also chimed in on his tweet. "Me too," replied Mindy Kaling, agreeing with the author's sentiments.
And The View host Joy Behar provided her own theory about the killer's identity, suggesting it is Mare's (Kate Winslet) love interest, Richard (Guy Pearce.)
"It's usually the most famous actor who is the killer," Behar wrote. "So I vote for Guy Pearce even though there is absolutely no indication that he did it. If I'm wrong, then why is Guy Pearce on the show?"
Based on Stephen King's suggestion, who could the killer be?
King narrowed the list of suspects even more, eliminated both Billy and John, who seem to be the most obvious choices. So if not the Ross brothers, who could the murderer be?
Well, it would have to be someone close to the Ross family. Otherwise, why would Billy agree to confess?
One gripping fan theory suggests the killer might be Ryan Ross (Cameron Mann), Lori (Julianne Nicholson) and John's young son. He has been acting a little suspect all season. And in one scene, he gets violent towards a kid who harasses his sister.
The motive? Well if Ryan found out that his dad or uncle were involved with Erin, and that she was threatening to out them, he could have tried to scare her off with a gun. He may have shot her, and then told his father, who then disposed of the body with Billy's help.
Of course, all of this, including King's tweet, is all speculation. Fans will get definitive answers in the series finale of Mare of Easttown, which airs Sunday, May 30 on HBO.