'Mare of Easttown': Who Plays Frank Sheehan, and Why He Looks Awfully Familiar
David Denman plays Frank Sheehan in 'Mare of Easttown.'
The cast of Mare of Easttown includes celebrated actors like Kate Winslet and Guy Pearce. But the HBO series also features a familiar face in David Denman, who plays Frank Sheehan. 
He's been in dozens of popular TV and film projects over the years. So here's a quick breakdown of his most famous roles.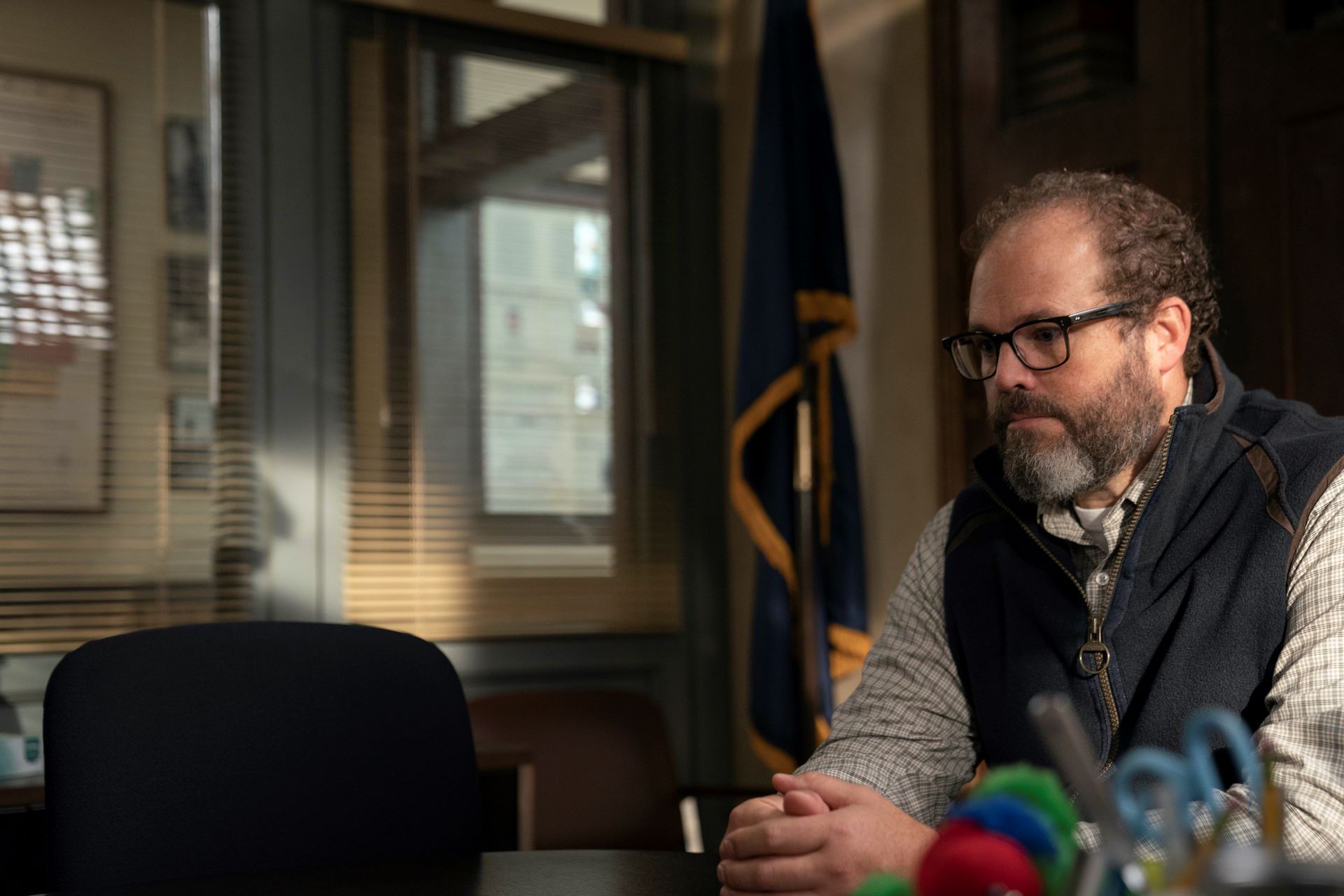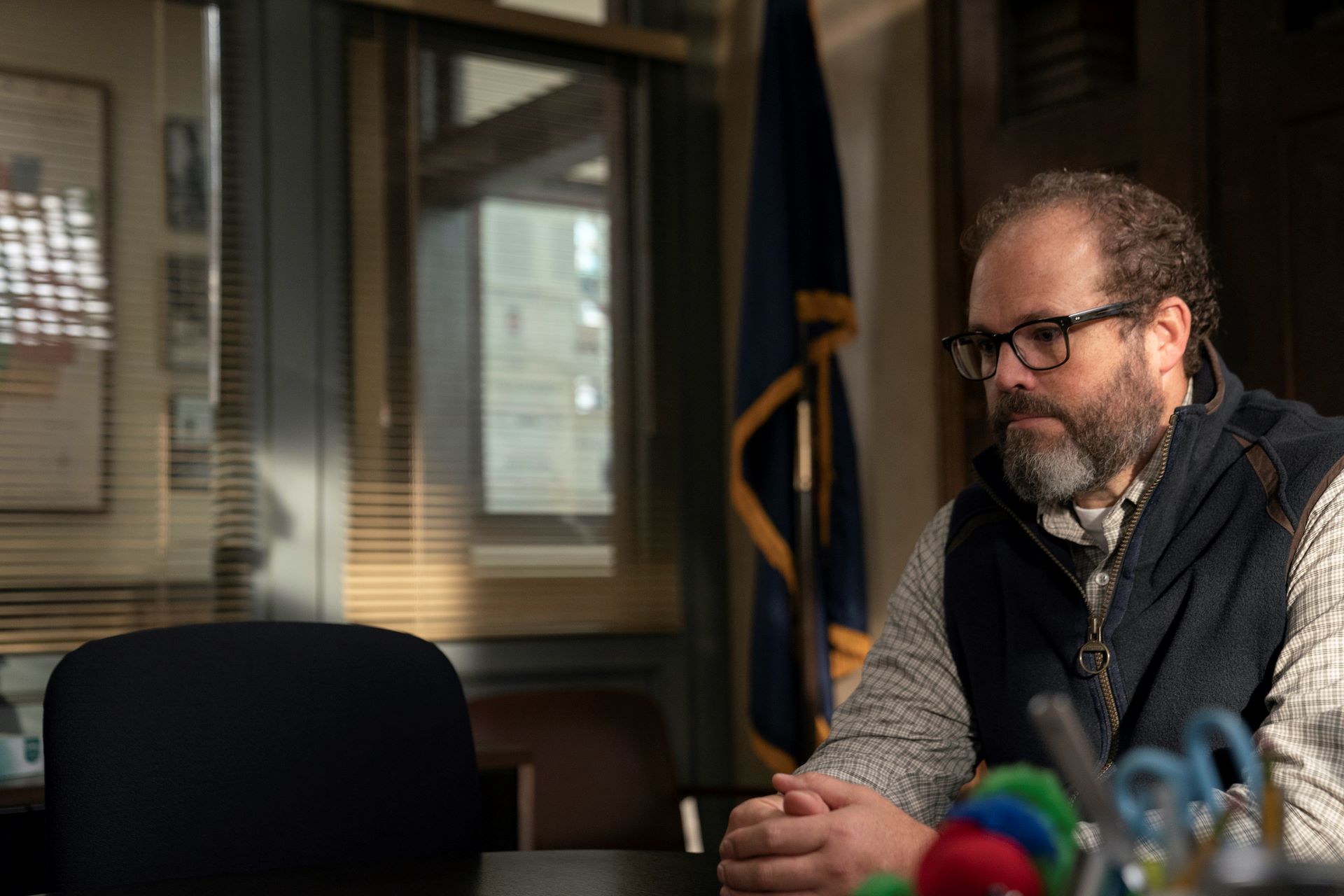 'Mare of Easttown' star David Denman was on 'The Office'
Denman is an American actor who started his career in 1997 with an appearance on ER. His early TV credits include Grey's Anatomy, The X-Files, and CSI: Miami. The actor has had recurring parts on shows like Angel, Drop Dead Diva, Parenthood, and Outcast. 
But his most notable role is that of Pam's (Jenna Fischer) fiance, Roy Anderson, on The Office.  Denman appeared on the Emmy Award-winning NBC sitcom from 2005 to 2012 and was part of the main cast in seasons 2 and 3. 
After The Office, Denman was featured on episodes of Mad Men, True Detective, and How to Get Away with Murder. He's also been in popular films like Fair Game, Logan Lucky, and Brightburn. 
David Denman plays Frank Sheehan on 'Mare of Easttown'
HBO's Mare of Easttown tells the story of Mare Sheehan (Kate Winslet), a small-town Pennsylvania detective who begins investigating the murder of a local teen. But as she digs into the mystery with her new temporary partner, Det. Colin Zabel (Evan Peters), Mare's is also dealing with her crumbling personal life.
She shares custody of her teen daughter Siobhan (Angourie Rice) and young grandson with her ex-husband, Frank, the character portrayed by Denman. Frank has moved on with his new fiance, Faye (Kate Arrington). But it turns out he's also been keeping secrets from Mare about his connection to the murder victim.
He feels honored to work with Kate Winslet
Mare of Easttown stars Kate Winslet in the lead role as Mare Sheehan. The English actor — who starred in hit films like Titanic and Eternal Sunshine of the Spotless Mind — is a seven-time Academy Award nominee. In 2008, she won the Best Actress Oscar for The Reader.
On his Instagram page, Denman has posted several photos promoting the new show. And on the day of the premiere, he shared a post revealing the honor and excitement he felt working alongside Winslet. 
"Episode 1 of Mare of Easttown is finally out," Denman wrote on the Instagram post.  "It took longer than any of us ever dreamed, but it was worth the wait. Catch it on @hbo & @hbomax now. I loved every second of making this limited series. Kate is one of the greats and it was truly an honor to be part of this amazing cast. 6 more to go! I hope you all enjoy!"
The miniseries premiered on April 18. It will air with a total of seven episodes, with new installments dropping Sunday nights on HBO and HBO Max. The season finale is scheduled to air on May 30.