Margaret Hamilton Refused to Work With Fireworks Again After 'The Wizard of Oz'
'The Wizard of Oz' actor Margaret Hamilton scared generations as the Wicked Witch of the West, and it turns out Hamilton left the film with a fear too: fireworks.
From asbestos snow to rowdy Munchkins to makeup that made actors ill, The Wizard of Oz was plagued with peril during its year-and-a-half production process. Margaret Hamilton, who portrayed the Wicked Witch of the West, suffered an especially distressing on-set accident. In fact, the actor was so badly injured that Hamilton refused to work with fireworks ever again.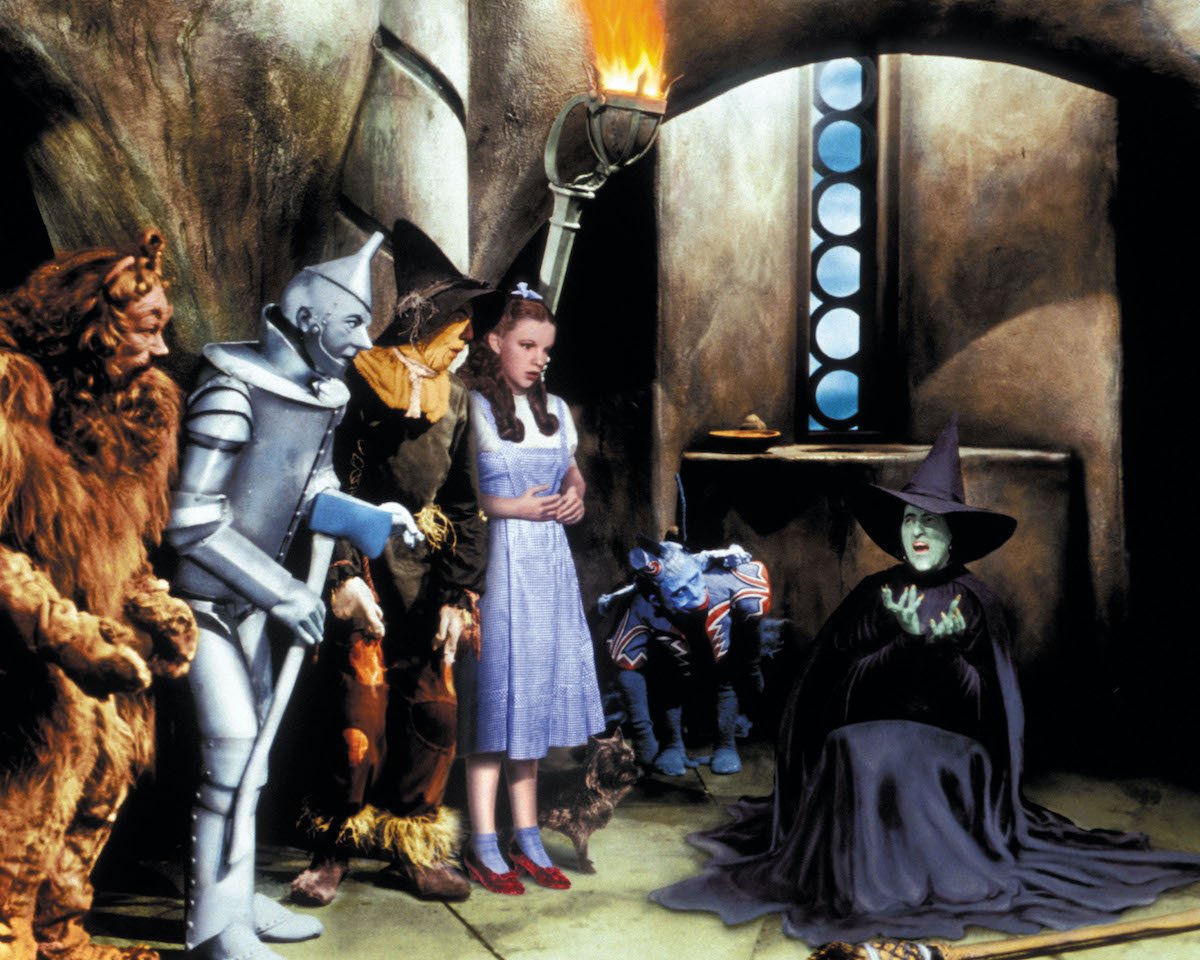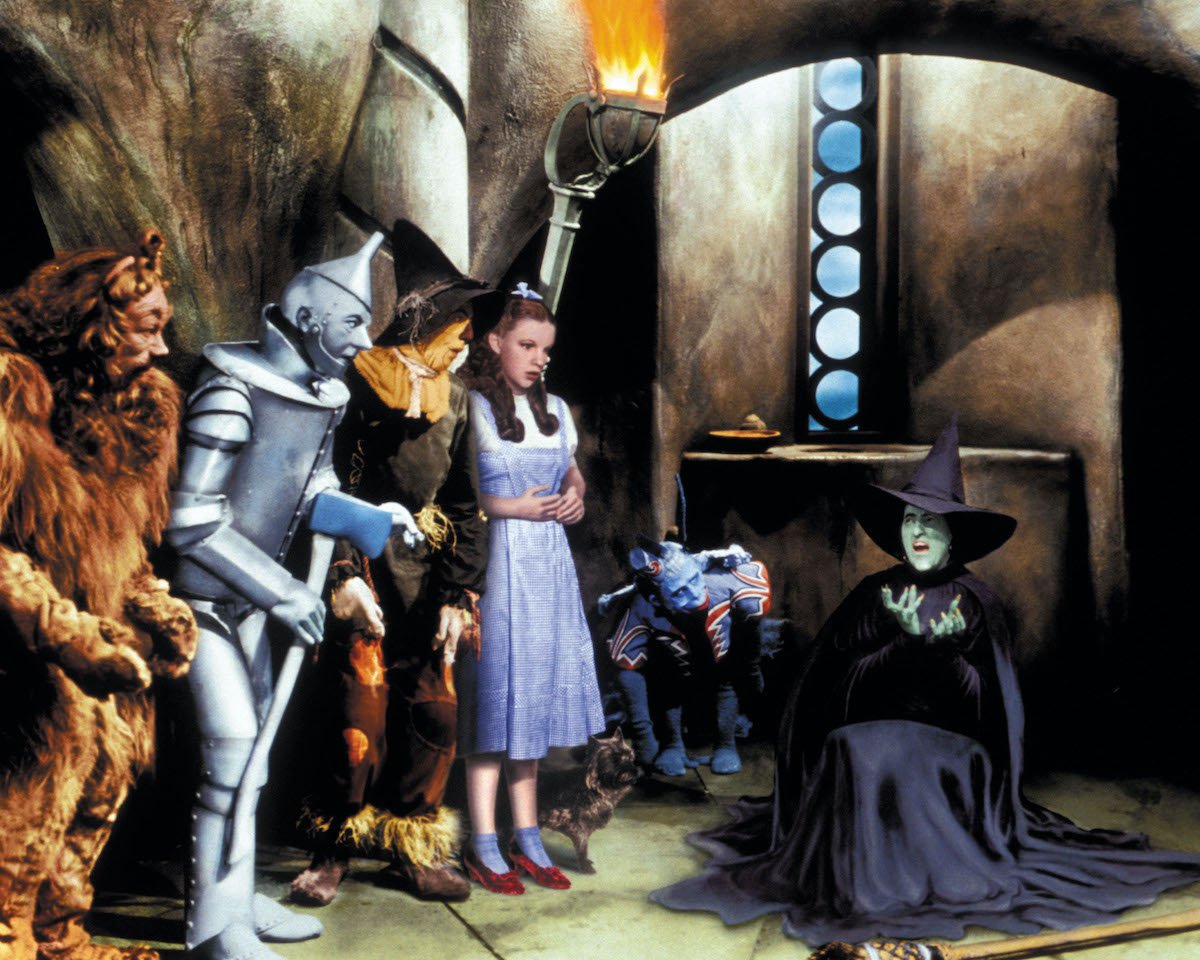 Margaret Hamilton's harrowing on-set accident
The opening black and white scenes in The Wizard of Oz introduced moviegoers to Dorothy Gale, her beloved pet terrier, Toto, and a cast of farmhands who would reappear in Oz as the Tin Man, the Cowardly Lion, and the Scarecrow. Meant to represent the bleakness of Kansas, the non-color scenes also offered the first glimpse of puppy-hating, bicycle-riding Miss Almira Gulch, played by Hamilton.
After Dorothy landed in Munchkinland courtesy of a tornado, the movie changed to color, and that's when she met two witches: Glinda the Good Witch of the North, portrayed by Billie Burke, and the Wicked Witch of the West, played to perfection by Hamilton. Glinda and the Munchkins welcomed the youngster with merry song and dance numbers, but the Wicked Witch was far less friendly.
Seconds after declaring, "I'll get you, my pretty, and your little dog too!" Hamilton's character dramatically dropped through a trap door in a puff of green smoke followed by a burst of real fire. Unfortunately, there was not enough time for the actor to safely leave the stage before the special effects crew started the fire.
Hamilton's hat and broom instantly ignited, and her costume caught fire. The five-foot-tall actor suffered burns to her lips, nose, chin, cheek, and hand. The sudden burst of flames also scorched off her right eyebrow and left her with second and third-degree burns that were so incapacitating that Hamilton needed to recuperate for more than a month before returning to the set, as reported by Vanity Fair.
In later years, Hamilton expressed amazement that the studio didn't send her to the hospital in a limo. She also explained that she thought about suing MGM for her injuries, but she reconsidered since she felt she might be blacklisted for complaining. According to BuzzFeed, she said:
"I won't sue because I know how this business works, and I would never work again. I will return to work on one condition — no more fireworks!"
Unfortunately, there was another scene that included fireworks. Hamilton, who was raising a child alone, refused to do the scene. Her stand-in, however, went along with the plan. Hamilton's uncredited stunt double, Betty Danko, came to regret that decision when she, too, received severe burns from a witch stunt gone wrong.
Hamilton before and after Oz
In her role as the Wicked Witch of the West, Hamilton scared generations of kids. The Wizard of Oz may be her most famous film, but it certainly wasn't her first or last.
Hamilton's first film role, according to IMDb, was the 1933 Loretta Young vehicle, Zoo in Budapest, in which she played the uncredited part of Assistant Matron in an orphanage. Between that and The Wizard of Oz in 1939, Hamilton appeared in more than a dozen movies, including Hat, Coat, and Glove, Broadway Bill, You Only Live Once, and The Adventures of Tom Sawyer.
In her later years, Hamilton starred as Cora in a series of televised ads for Maxwell House coffee. She also made guest appearances on several TV shows, including Mister Roger's Neighborhood. Hamilton's final role was as a stern schoolteacher, Miss Holderness, in the 1982 made-for-television movie, Pardon Me for Living.
Potholes in the Yellow Brick Road
Few dispute The Wizard of Oz as one of America's most classic films. Nonetheless, with so many on-set accidents that plagued the beloved movie, some surmised the film was cursed.
More likely, the on-set disasters and near misses were the inevitable result of an unregulated movie industry that had no safety standards or unions to look out for the best interest of actors like Judy Garland and Hamilton.