Margaret Josephs and Dolores Catania Don't Think Teresa Giudice Will Ever Leave 'RHONJ': 'It's Become Her Identity'
The Real Housewives of New Jersey's (RHONJ) Teresa Giudice has done it all. From iconic table flips, heated family feuds, and even serving prison time for fraud charges, Giudice is a staple of the reality show. But it wasn't always that way. In her first season, she made a paltry amount compared to what she rakes in these days. While the show has created problems in her personal life, it's part of who she is. Her fellow cast members and friends don't think she'll ever leave the series, they feel she sees it as her identity.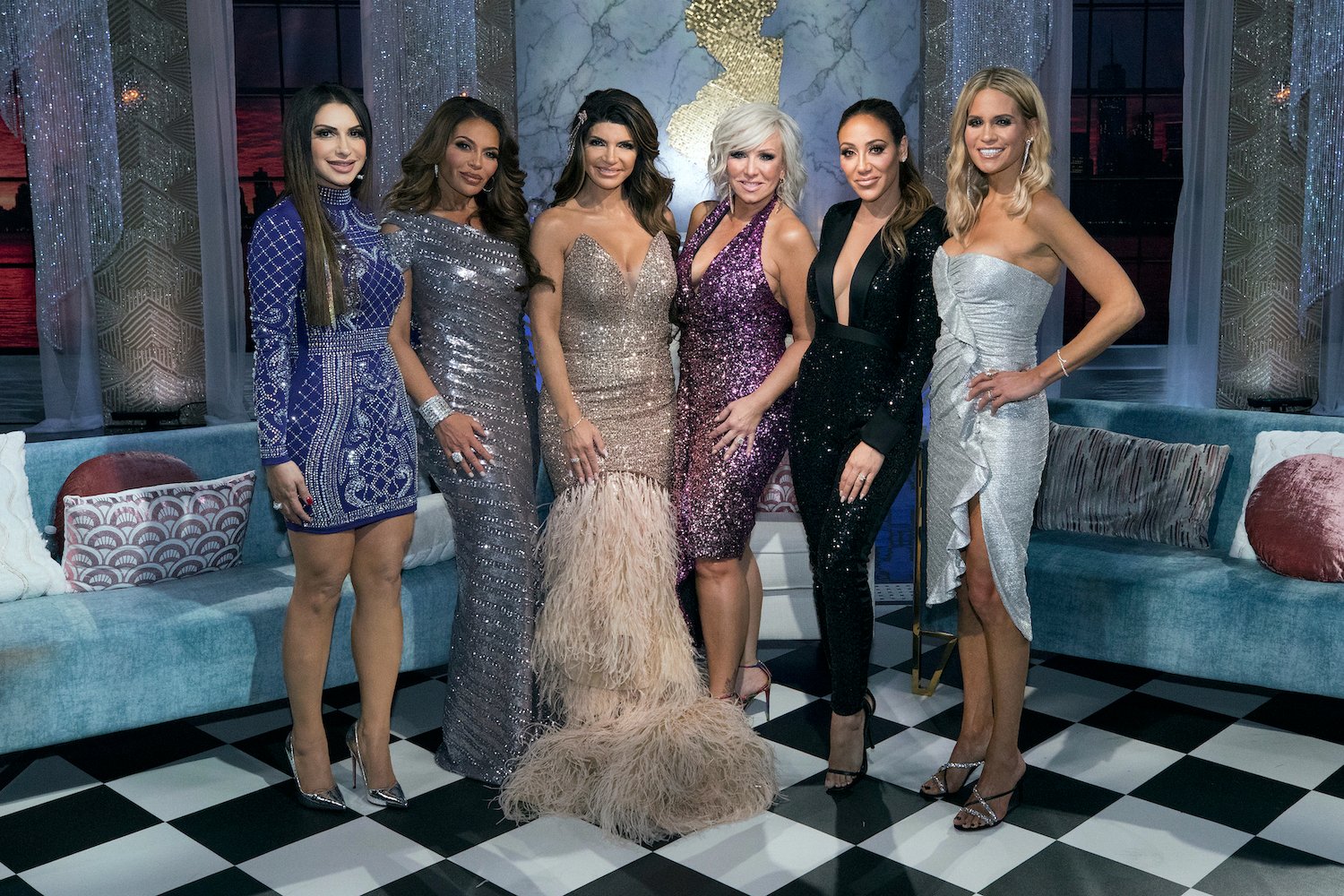 How did Teresa Giudice become famous?
The Real Housewives of New Jersey premiered in 2009 with Giudice among the original cast members. She reportedly made her way onto the show since she was friends with the Manzo sisters (Caroline and Dina) and their sister-in-law, Jacqueline. Since then, she's appeared in every season of the reality show, bringing loads of drama to the table.
While she's certainly one of the longest-standing Housewives, she can't take the top honor. That still goes to The Real Housewives of Orange County "OG of the OC" Vicki Gunvalson, who was a fixture of the series for 14 seasons before her exit in 2020. However, since her divorce to Joe Giudice in September 2020, Teresa's new single lifestyle will make for great storylines in years to come, and she may eclipse Gunvalson's reign.   
What is Teresa Giudice's net worth?
RELATED: 'RHONJ': Margaret Josephs Says She 'Had a Lot of Hope' for Jackie Goldschneider and Teresa Giudice's Conversation
Related post url: 
During her first season on the show, The List reports that Giudice brought in $7,083.33 per episode, which averages to around $84,000 a year. That's actually a good first season payday when compared to Bethenny Frankel's $7,000 for the entire season and Gunvalson earning nothing in season one. Now, Giudice brings in $62,000 per episode, earning about $1 million per season. Not a bad pay raise, but considering she brings the drama to the show, she's earned it.
At one point during her reality reign, she had the highest net worth of her RHONJ costars. She sold a slew of cookbooks that were New York Times Bestsellers, wrote as a paid contributor for People Magazine, had her own jewelry line, and had her own dessert wines. All her ventures outside the reality show, along with her salary, contributed to her estimated net worth of $11 million. With the fraud charges brought against her and ex-husband Joe Giudice, the couple filed for bankruptcy. Her subsequent prison time caused her businesses to lose money, and the legal fees mounted.
Giudice's future
With all her family drama and legal issues throughout the years, Giudice never left the show. Her friends and costars aren't surprised. Recently, Dolores Catania and Margaret Josephs stopped by Danny Pellegrino's podcast Everything Iconic and talked about Giudice's future with the show. Pellegrino asked them both if they ever thought Giudice would step away, saying she's done opening herself up. Both Catania and Josephs said they couldn't see Teresa leaving the show.
Josephs went as far as adding that "it's become her identity." Catania was quick to emphasize that Giudice needs to be honest about her new life. People have watched her for many years and expect her to be open about her personal life, whether she wants to or not. Both feel that Giudice will do whatever needs to stay relevant and that after all the years on the show, it would be hard for her to dial it back. Giudice has experienced fame, wealth, and a host of scandals because of her association with the show. While others might shy away from the limelight after that, seems like Giudice is only planning on embracing it.