Margaret Josephs Says She's Tried to 'Force' Her 'RHONJ' Castmates Into Therapy Despite Their 'Antiquated' Beliefs
Just because the drama on hit shows like Real Housewives of New Jersey is heavily staged, it doesn't mean it's devoid of substance. The show's dramatic scuffles between its titular Housewives are the crux of the show's appeal. However, Margaret Josephs recently opened up about mental health, therapy, and the benefits of working on mental health.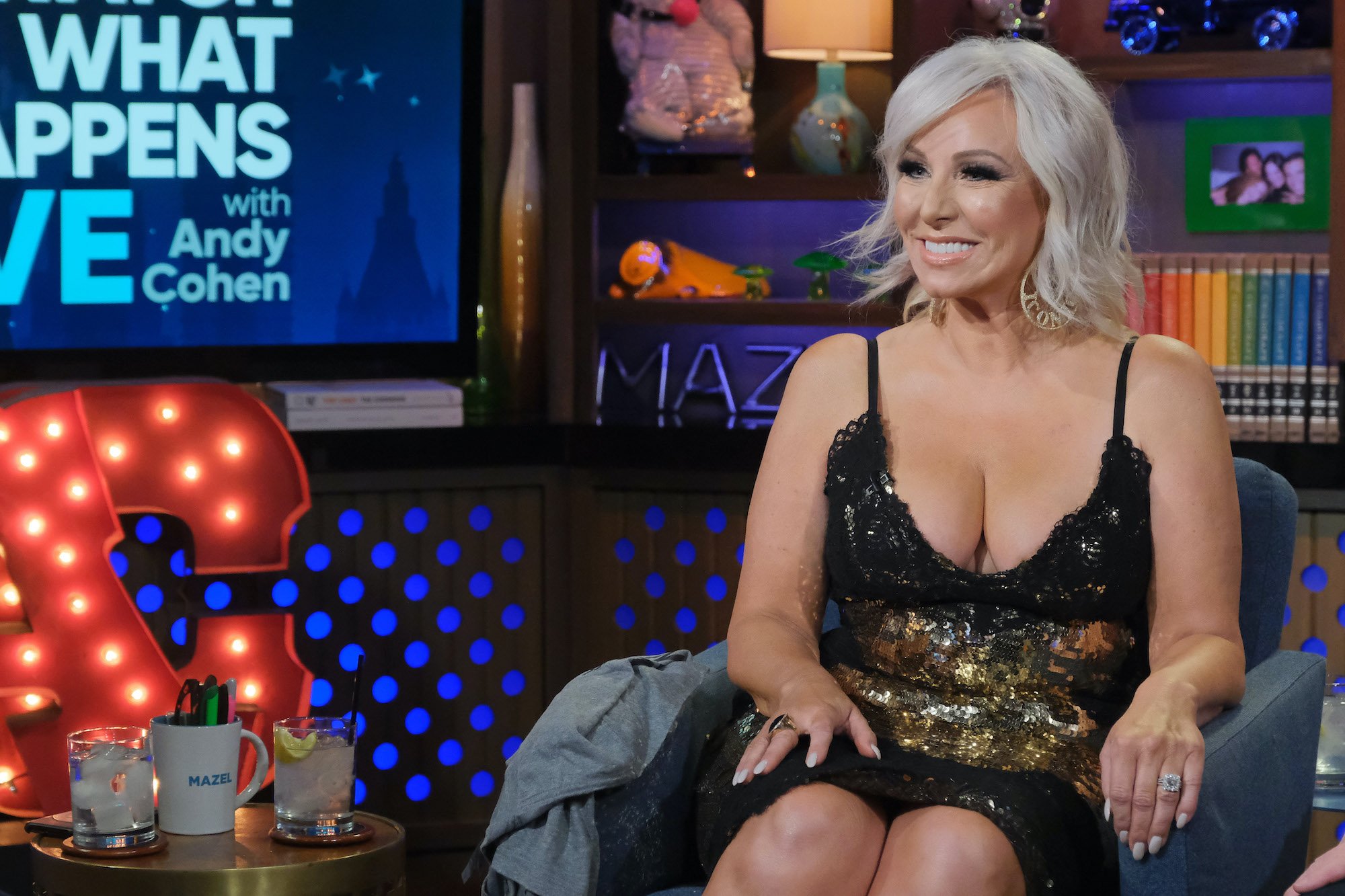 The Josephs' family life
RELATED: 'RHONJ': Margaret Josephs Forgave Teresa Giudice But Not Danielle Staub for the Hair Pull: 'She Has a Heart; It's Just Black'
Marge Sr., the 73-year-old matriarch of the Josephs' family, was an immediate attention magnet since stealing the show in episode 9 with unfiltered jokes and a fun-loving persona. It's made her a breakout character in a show filled with enough personalities to spawn a dozen breakouts. Her son-in-law, Joe Benigno, spoke about her penchant for the finer things and the humorous ways it plays out. 
According to the interview, Marge will not leave the house without designer fashion. Even when she's in the hospital, she makes sure that she's fit with the most luxurious gowns imaginable. It got so intense that one hospital stay caused her to blow up at her family because she did not have the proper attire that she needed in her mind. This bold behavior can be entertaining, but her antics help explain her daughter's lifestyle.
Margaret Josephs' caviar dreams
RELATED: 'RHONJ': Margaret Josephs Slams Jennifer Aydin, Calls Her 'Classless'
As noted on Margaret Joseph's website, her brand often bridges a gap between the upper-class sentiments and ideologies with a more grounded lifestyle. Of course, this includes how she eats and dresses, but the most significant divide between her and her mother is something far more severe. Like so many people from Marge's era, Josephs sees her mother's views on issues like mental health as an old-fashioned reminder of the world they grew up in. 
She recently opened up about the struggles of showing her mother the benefits of mental health awareness pertaining to therapy and other services that only serve to help people in their situation. However, it doesn't stop and end with her mother, either. 
Destigmatizing therapy one 'Housewife' at a time
Margaret Jr. recently went on Caroline Moss's Gee Thanks, Just Bought It podcast (available on Apple) to discuss her methods of making sure that her mother and her other castmates know what therapy is all about. While Margaret is close to her mother, it doesn't mean they always see eye-to-eye. When Margaret started going to therapy, her mother initially resisted therapy. As Moss noted, however, this could be rooted in her upbringing. 
"You're also on a show where the traditional Italian belief is that therapy is not — like, 'We don't do therapy," Moss replied. Older generations often steep themselves in the traditions that were normal during their youths while failing to grasp the ways that new methods like therapy can help even those who do not think they have a problem.
Margaret acknowledged struggling with this outdated belief, saying: "I think is very antiquated. And I've tried to change that and force people into therapy. I've tried to force people into it." When Moss got confirmation that Margaret's Real Housewives co-stars weren't on board, she asked if her strategies worked. She didn't give a clear answer, opting to give her general rules on why it's crucial to embrace therapy. 
"I think it's so helpful. Listen. You work at your job, right? You work at your family. You want to be successful everywhere. Why wouldn't you want to be successful? The most important person in this equation is you, so why wouldn't you work on yourself?" she said. 
Perhaps, this string will play out on the screens, but even if it doesn't, Margaret is working not as an entertainer but as a friend, a daughter, and a co-worker to help destigmatize how that people think and talk about mental health and therapy. That, alone, is worth commending.