Margot Robbie Upcoming Movies: 'The Suicide Squad,' 'Babylon,' and More to Look Out For
Margot Robbie has grown into one of the biggest stars in Hollywood after her breakout role in 2013's The Wolf of Wall Street. Between her electric turns as Harley Quinn in the DC Extended Universe and Oscar-nominated work in the likes of I, Tonya and Bombshell, she has established herself as a performer who's always worth paying attention to.
With that in mind, here's a rundown of the projects that Robbie has coming up in the near and not-so-near future, according to IMDb and other sources.
Margot Robbie movies set to release in 2021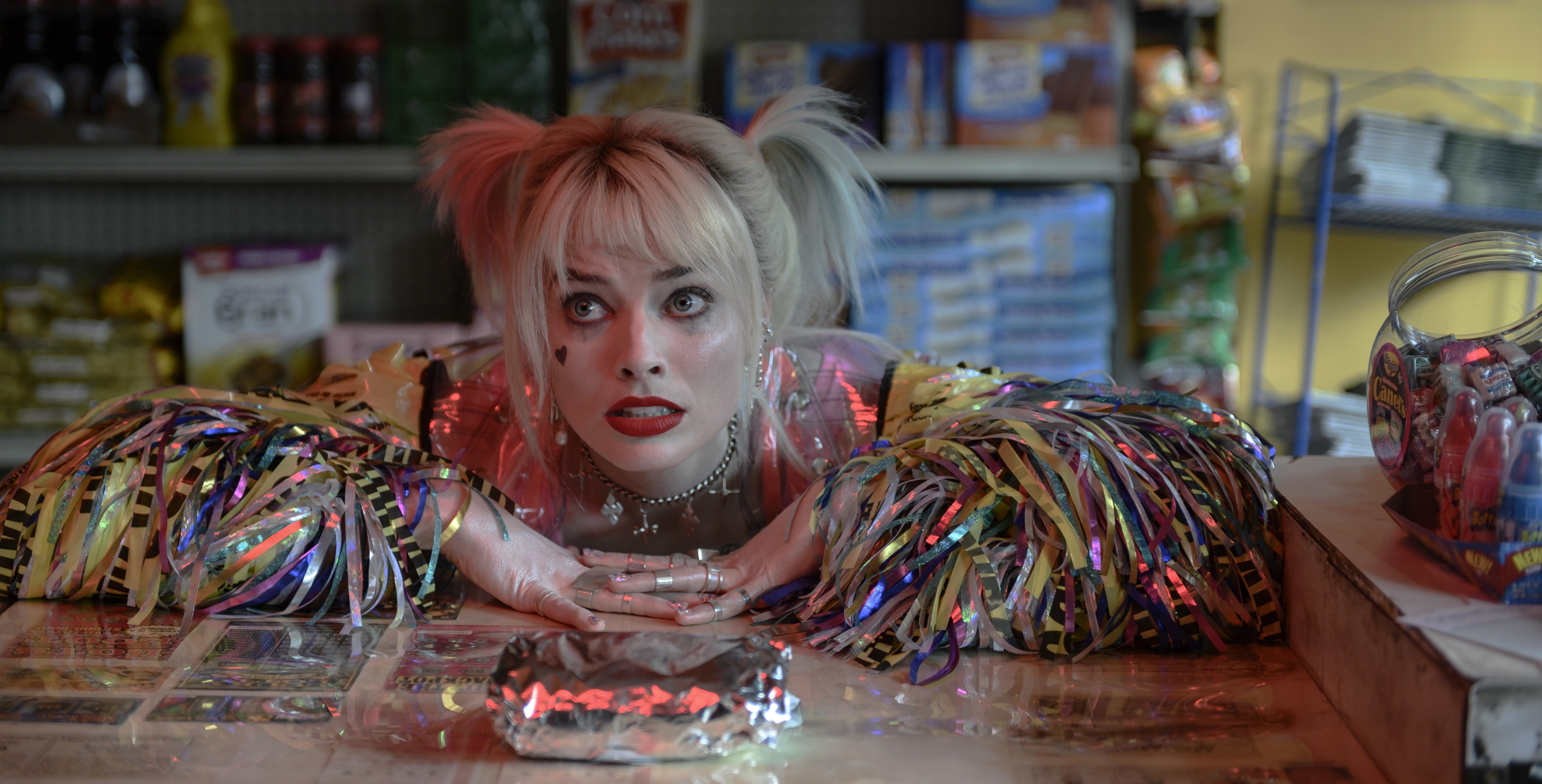 First up, Robbie has two projects, both sequels, set for release later this year, COVID-19 permitting. The biggest is sure to be The Suicide Squad, director James Gunn's sequel/soft-reboot to the original DC Comics anti-hero team-up film from 2016. Robbie will once again portray fan-favorite Harley Quinn in a 70s-war-film-inspired R-rated romp with new and returning villains.
The Suicide Squad is set for release in theaters and on HBO Max on Aug. 6. Given the less-than-exceptional box office performance of Birds of Prey, it's unclear when Robbie might play Harley Quinn again The Suicide Squad.
Also on tap for 2021 is Peter Rabbit 2: The Runaway. Robbie reprises her role from the first film as the voice of Flopsy, one of the sisters of Peter Rabbit (James Corden). The sequel was originally supposed to hit in April 2020, but the ongoing pandemic has continually forced it to delay its release date, which is currently June 11, for now.
Projects underway for 2022, potentially
Filming is now underway on the next project from David O. Russell, the controversial director of Silver Linings Playbook and American Hustle, which Robbie is set to appear in. Essentially nothing is known about the project, including its plot and who its cast is playing, save that it will be a period piece.
As is standard for Russell's work, the film will feature a huge ensemble cast alongside Robbie. Buckle up, it's a long list: Christian Bale, John David Washington, Rami Malek, Zoe Saldana, Robert De Niro, Mike Myers, Timothy Olyphant, Michael Shannon, Chris Rock, Anya Taylor-Joy, Andrea Riseborough, Matthias Schoenaerts, Alessandro Nivola, and Leland Orser. Might have been more expedient to list who isn't in the film.
Production is also set to begin soon on another big prestige film from a big name director, with Robbie involved: Damien Chazelle's Babylon. The film is said to be set in Hollywood during the late 1920s or early 1930s, and Robbie is rumored to be playing silent film legend Clara Bow, a role originally held by Emma Stone. It will also star Brad Pitt in an unknown role, Tobey Maguire as producer Irving Thalberg, and Li Jun Li as Anna May Wong, often called Hollywood's first Asian movie star.
According to The Hollywood Reporter, Robbie is attached to lead a new take on the Pirates of the Caribbean franchise from Birds of Prey writer, Christina Hodson.
And the rest
Robbie is also attached to a number of projects at varying stages of development that might take years to see the light of day. This includes Ruin, a post-WWII drama from the writers of Marvel's Eternals about a former Nazi captain (Schoenaerts) who seeks atonement by hunting down other former Nazis. Robbie's role was initially offered to Gal Gadot, but a deal wasn't reached.
Marian will cast Robbie as Maid Marian in a story that sees the traditional love interest take up arms following the death of Robin Hood. Very little to know about this one besides that it might exist one day.
Finally, Robbie is set to play the lead in Mattel's planned feature film based on the massively successful Barbie toy line. The film has gone through many iterations and planned takes on the character, with Amy Schumer and Anne Hathaway set to star at different points in time.
Currently, if you can believe it, Lady Bird and Little Women director Greta Gerwig is set to direct as well as co-write the script with her husband, Noah Baumbach, according to The Wrap. With names like that attached, expect something subversive and atypical. Unless they leave and the plan changes again, which seems likely at this point.