Maria Canals-Barrera (AKA Theresa Russo) loves BTS and Jimin, Proving 'Wizards of Waverly Place' Was the Best Disney Channel Series
The actor behind this 'Wizards of Waverly Place' character, Theresa Russo, is actually a part of the BTS Army. Here's what she had to say about Jimin and his song 'Serendipity.'
From John Legend to Ariana Grande, there are a few surprising celebrities in the BTS ARMY. One fan of this K-pop group actually acted in the Disney Channel original series Wizards of Waverly Place. Here's what this actress had to say about her favorite BTS moments and members, as well as what fans are saying about Theresa Russo in return.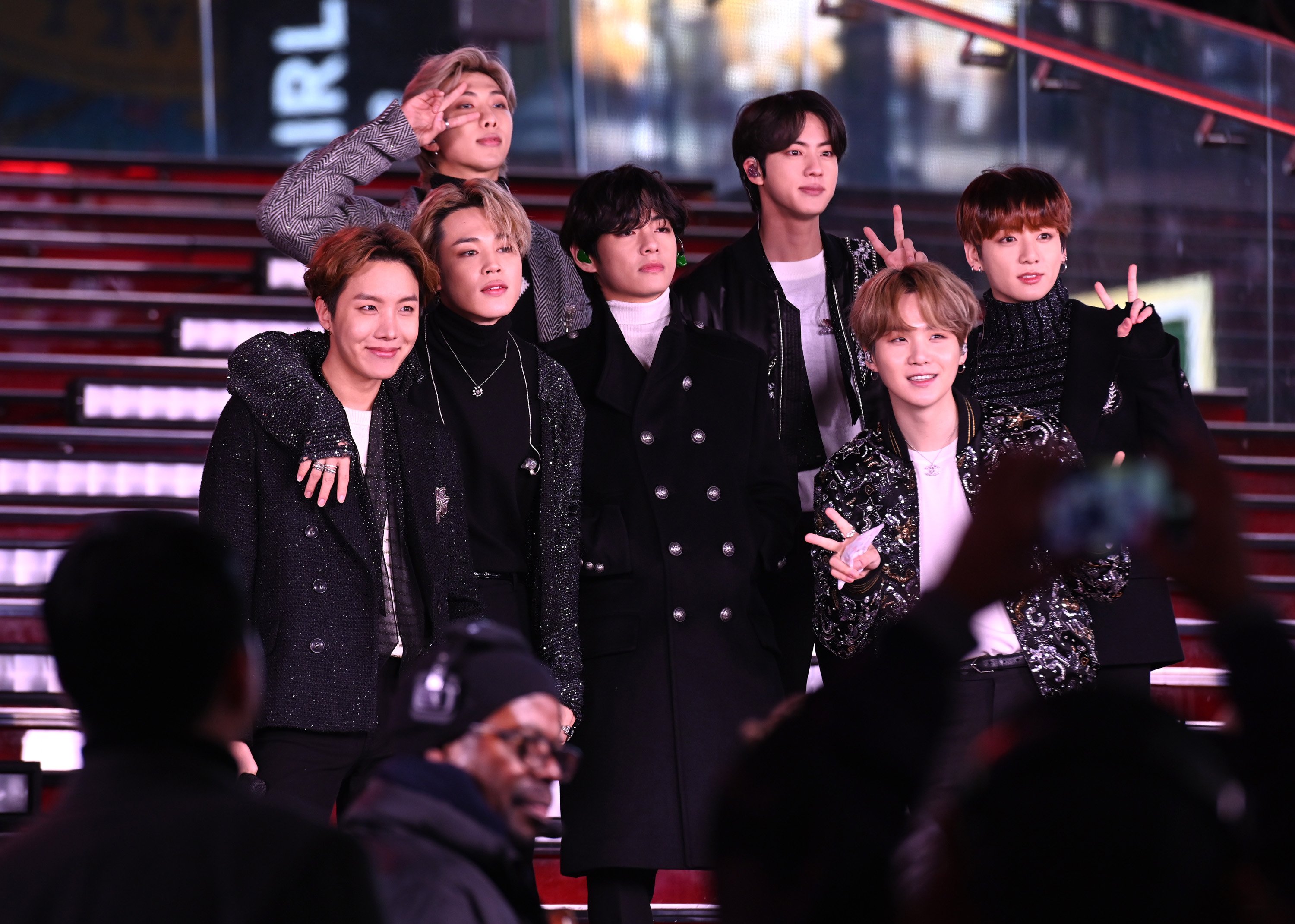 Maria Canals-Barrera portrayed Theresa Russo on 'Wizards of Waverly Place'
You may know Justin for his brain and Alex for her wit, but Theresa Russo is the true rock of the Russo Family. This character on Disney Channel's original series Wizards of Waverly Place was portrayed by actress Maria Canals-Barrera.
Theresa Russo was one of the owners of the Waverly Sub Station and a mother to the three wizards of her family, Alex, Justin, and Max. Outside of her life with Disney, however, this actress is a member of the BTS ARMY, even attending one of their concerts with her daughter and her daughter's friend.
Maria Canals-Barrera went to a BTS concert with a few ARMYs
Her daughter sported some merch that featured Jimin's BT21 character. Her friend also wore a headband but this one was Jungkook's character. Unfortunately, Maria Canals-Barrera wasn't wearing a headband but still shared her love for this K-pop group and their performance in California. 
She posted two other videos from that night, each earning thousands of likes from the BTS ARMY. This was in conjunction with BTS' Love Yourself tour, which took place during 2018. Since then, though the actress spoke out about her concert experience and her love for one BTS song in particular. 
The actress later discussed one of her favorite BTS members, Jimin
Following her time at the BTS concert, one ARMY spotted this Disney Channel actress at a restaurant. The song playing in the background was Jimin's solo song, "Serendipity." Of course, Maria Canals-Barrera shared her love for the K-pop idol, his song, and his live performance.
"Oh my god, I love this song! It's so beautiful! Jimin is so talented – well, they're all talented. When he sang this I was like [shocked expression,]" she said in the Twitter video. "It was perfection. It's so well-rehearsed, every move, every note, it's phenomenal."
The tweet earned over 50 thousand likes from fans of both BTS and this actress, some even calling her one of the best moms on Disney Channel. Even during Wizards of Waverly Place, Theresa Russo was incredibly supportive of her children, including her daughter, Alex.
Fans can see Jimin, as well as the other BTS members during their now-postponed Map of the Soul world tour. Music by BTS, including the recently released album, Map of the Soul: 7, is available on Spotify, Apple Music, and most major streaming platforms.