Mariah Carey Breaks Barbra Streisand's Record
Mariah Carey has been making history and breaking records since the start of her career. Her latest record put her above fellow legend, Barbra Streisand.
When thinking of the greatest voices in music, Mariah Carey is one singer who comes to mind. She's the only singer in history to have a No. 1 hit every year within a decade. Carey recently made history again, surpassing a record set by Barbra Streisand.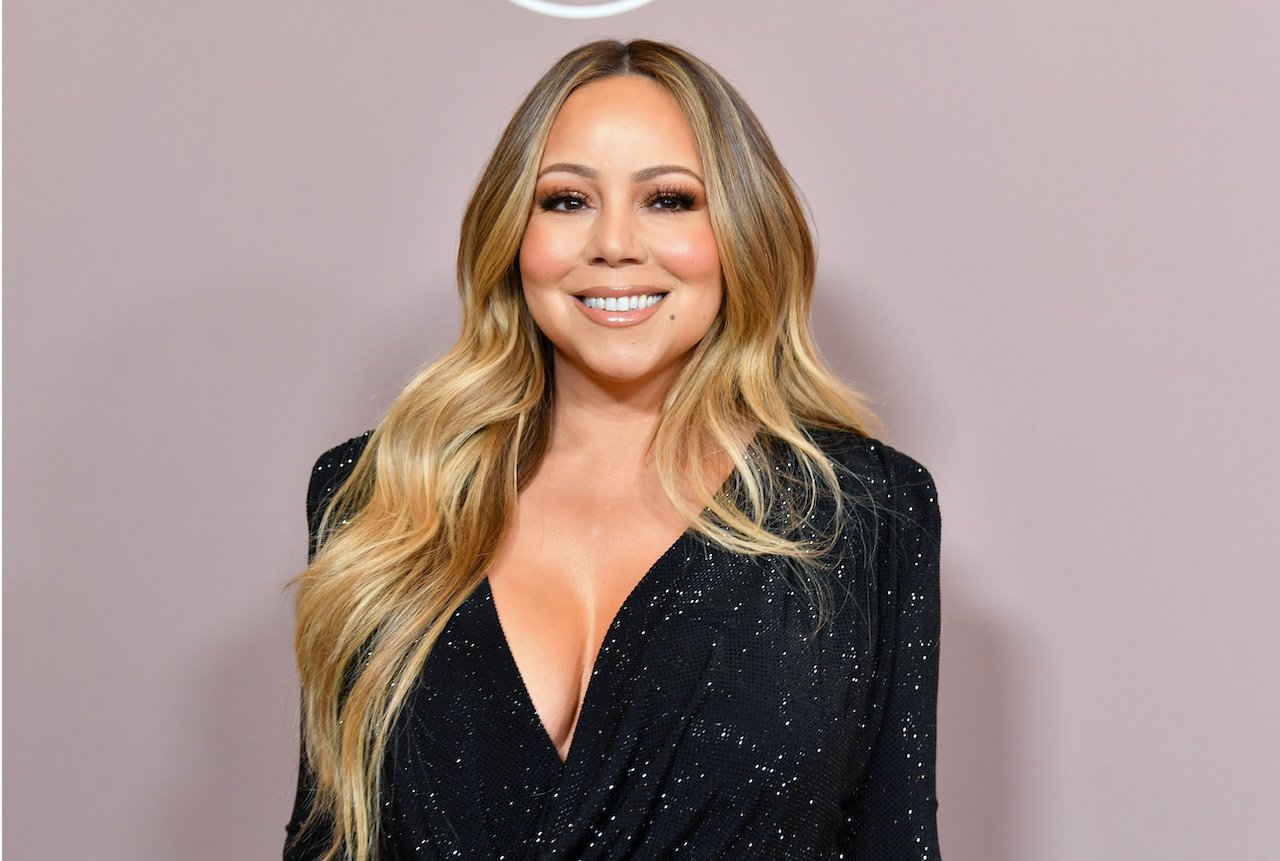 Mariah Carey becomes top-selling female artist with most certified albums
Carey recently celebrated her 53rd birthday and got a surprise gift. Yahoo News reports that multiple singles by Carey have hit new numbers, receiving 12 new RIAA certifications to be exact.
Carey and Mariah Carey collaborated on a single "When You Believe" for the 1998 animated film The Prince Of Egypt. The song is now certified platinum. The Queen of Christmas's 1994 cover of Darlene Love's "Christmas (Baby Please Come Home)" also received a platinum certification, as well as her 1993 single, "Without You," and her 2003 duet with Busta Rhymes, "I Know What You Want."
"Always Be My Baby" and "Fantasy" are now 5x platinum. Carey's 1997's single "Honey," which became infamous for the music video with Carey debuting a sexier look, is now double platinum. "Christmas (Baby Please Come Home)" isn't the only holiday tune to see a boost in sales.
"Santa Claus is Comin' to Town" and "Hark! The Herald Angels Sing/Gloria (In Excelsis Deo)" – all of which are featured on Carey's debut holiday album Merry Christmas, are now certified gold. Additionally, her duet with Trey Lorenz, "I'll Be There," and "Breakdown" featuring Krayzie Bone and Wish Bone of Bone Thugs-N-Harmony, are also gold. 
Carey's 1995 Diamond-certified album, Daydream sees another 1 million units sold. With so many new sales, The Glitter star surpassed Barbra Streisand as the top-selling female artist with the most album units certified. In total, Carey has 69.5 million albums sold.
This is her second history making moments within a year
In addition to Carey's latest history-making feat, Carey's classic "All I Want for Christmas Is You" soared to new heights on Dec. 3, 2021 when the RIAA (Recording Industry Association of America) presented her with a Diamond Award. The song is the first-holiday single to ever receive a diamond status, meaning it's sold 10 million copies or more.
"The continued love for my song never ceases to amaze me and fill my heart with a multitude of emotions," Carey said in a press release, per People Magazine. "It blows my mind that 'All I Want for Christmas is You' has endured different eras of the music industry. The RIAA DIAMOND award?! Wowww! I'm so fortunate to have the greatest fans on Earth, my Lambily, who continue to support my legacy. I love you."
Carey also celebrated on social media. She shared a photo of herself posing with her Diamond Award trophy, captioning the picture, "Diamonds are a girl's best friend," alongside a heart and diamond emoji.
Her longtime record label also shared their excitement. "Mariah is the Queen of Christmas," President of the Commercial Music Group at Sony Music Entertainment, Richard Story said in a statement. "Her Sony Music family congratulates her on breaking yet another record, and continuing to make history as the first and only artist to achieve this incredible milestone."
Mariah Carey has other impressive history-making records
Carey has been breaking records since the start of her career. Since her debut in 1990, she's not slowed down. The singer is the only artist to have a No. 1 hit in each year of a decade. She also has the most No. 1 singles by a solo artist.