Mariah Carey and Her Brother Will Face Off in Court Over Her Memoir Claims
Mariah Carey was more vulnerable than ever before in her memoir. She spoke about feeling like a prisoner in her first marriage to Tommy Motolla and her impressive rise to fame. But what was most compelling to readers was Carey's description of her painful childhood. She spoke openly about what she says she experienced at the hands of her two older siblings. They disagreed and filed a defamation lawsuit, which a judge has ruled in partial favor of Carey's brother.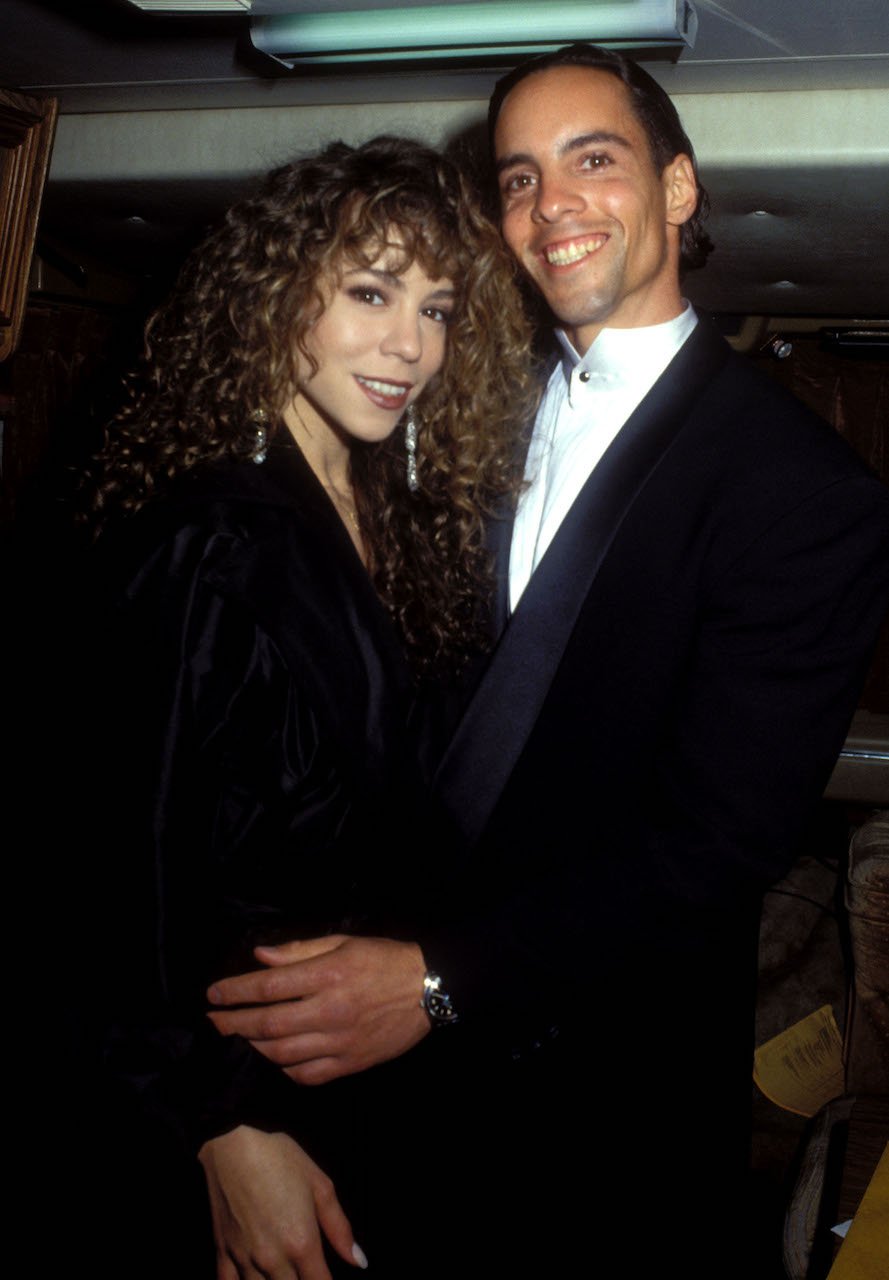 Mariah Carey will go against her brother in two claims he's filed against her
Carey's siblings, her sister Allison and brother Morgan, sued her over claims she made against them in her 2019 memoir, The Meaning of Mariah. In the book, she spoke of her sister's drug use and alleged she tried to pimp her out when she was barely a teenager. Carey also wrote of Morgan allegedly being a drug dealer and serving time in prison. 
A judge has ruled that Morgan can move forward in his defamation case regarding two passages in Carey's memoir. In her ruling, Justice Barbara Jaffe wrote: "Although Carey maintains that the phrase 'sometimes drug dealing' is a 'rhetorical epithet,' in light of the earlier statement that plaintiff had supplied clubgoers with 'powdered party favours,' the average reader could understand this phrase to mean that plaintiff had committed a serious crime," as NME reports.
RELATED: Mariah Carey Reportedly Cuts Ties With Jay-Z and Roc Nation
She continued in her ruling: "The context reasonably permits an average reader to conclude that Carey refers in this statement to cocaine, which is a controlled substance, the possession and/or sale of which is proscribed by New York law…It thus implies that plaintiff committed a serious crime and is sufficient to support [an] action for defamation per se."
Morgan is said to be "pleased" with the judge's ruling. Other passages in the memoir he noted were thrown out.
The singer has ben estranged from her siblings for decades
In an interview with Vulture, Cray opened up about not being in contact with her family. She's financially taken care of her family at times, including her siblings, but does not have a relationship with them, she's also publicly referred to her siblings as her "former brother and sister," which she says a therapist helped her get to the point of doing.
RELATED: How One-Time 'Rivals' Whitney Houston and Mariah Carey's Multi-Million Dollar Record Deals Failed
"Here's the thing: They have been ruthlessly just heartless in terms of dealing with me as a human being for most of my life. I never would have spoken about my family at all had they not done it first," Carey said during the interview with the publication.
Despite her being emotionally healed from the trauma, she has no interest in reconciling with her siblings. "I have forgiveness in my heart, and so I forgive them, but I am not trying to invite anybody to come hang out over here. I think they're very broken, and I feel sad for them."
Her ex-husband Nick Cannon says he's never met her siblings
Carey and Cannon were married for six years and have twins together. The two's romance was a whirlwind and they blended their families. One of the things he told Vlad TV they bonded over was dealing with family members who turn on them for fame. He said at the time:
I think that's where we connected a lot…Once you start to understand that people you grew up in the same household with, people that you thought was gon' ride with you for LIFE, turn to the MEDIA?!! Like, that's CRAZY. This is the person I shared the bed with, but because of clout – it ain't even about the money no more, because I can give you the bag! It's about ATTENTION!
Strangely, Cannon never met Carey's siblings. He told Vlad he made the decision based on Carey's non-existent relationship with them. "I stay out of it because I was there for HER [Mariah]," he said. "I was her support system, so whatever she wanted to do…yeah, I'm there for her…like, WE squad. If we ain't talking to sister, we ain't talking to sister. [If] we ain't talking to brother, we ain't talking to brother. I'm with you…because I would expect the same thing. Like, Mariah would never speak on my family if that was the union and the bond."
RELATED: Nick Cannon Wants Mariah Carey Back Despite the Impending Arrival of His Eighth Child