Mariah Carey Called 'Glitter' the 'G-Word' For Years After the Flopped 2001 Flim
Mariah Carey was not a fan of her film 'Glitter.'
Mariah Carey is one of the world's greatest singers, who is known for her incredible vocal range and her devotion to her fans. A celebrity who has been in the spotlight for decades, Carey has survived several scandals and gone through her share of trying times. In the early 2000s, Carey released her passion project movie Glitter, a film that has since become notorious not only for how bad it is but for the level of scrutiny and shame that it brought to Carey. The movie haunted Carey for years — so much so that she even developed a shorthand term for it that helped express her disdain for Glitter.
How did Mariah Carey get started in show business?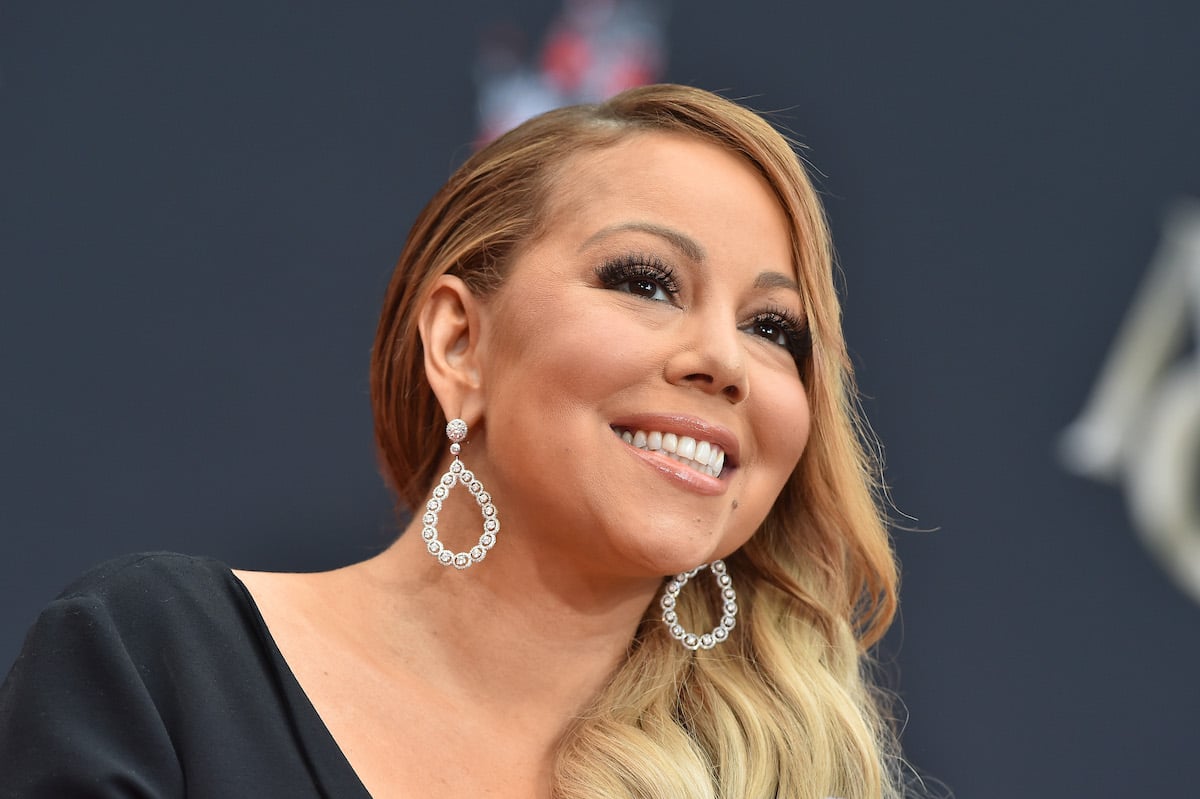 Carey was born in New York in 1969. Raised in a large family, Carey was the youngest of three children born to a former opera singer. Carey's mother supported her daughter's evident talent for singing and performing, and after the young girl's parents divorced, took over the majority of her upbringing. Still, Carey's relationship with her family was problematic, and as she grew older, she distanced herself from her siblings and parents.
In 1990, after years of struggling to make ends meet, Carey released her self-titled debut album. The album made Carey popular with critics and fans, and spawned several hit singles, including "Vision of Love" and "Emotions."
Carey's next three albums, released in 1993, 1994, and 1995, respectively, were all major hits, cementing Carey's status as a pop culture icon and a true vocal phenomenon. 
Mariah Carey's movie 'Glitter' was a total flop
By 2001, Carey was a worldwide superstar. That year, she made a record label switch, signing a deal with Columbia Records in April and getting to work on new music. 2001 was also the year that her movie Glitter was released. Unfortunately for Carey, the year that had started out on such a promising note turned sour when the movie bombed in a big way.
Critics slammed Glitter as "a hodgepodge of movie cliches and bad acting that's sure to generate unintentional laughs," and to this day, the film sits with a 6% score on Rotten Tomatoes. Carey took the poor reviews and critical reception to heart, and for years, the singer avoided all references to the film that had once been such an important part of her life. 
How does Mariah Carey feel about the movie 'Glitter' these days?
In 2013, Carey opened up about Glitter, admitting that it took her a long time to get over how bad it flopped. "You don't understand, for years it was the G-word, nobody could talk about it; now I understand it as a kitsch moment in my life," Carey revealed to Andy Cohen.
She has even performed some of the songs featured in the films in recent years, proving that she is starting to accept and even embrace the film's legacy.
According to a report from Billboard, Carey is more willing to accept the film because of the love that her fans, known as "Lambs" have for it. "I have to say, it almost ruined my life… But tonight?" Carey joked at a 2018 interview that celebrated the film's release.
Ultimately, Carey's ability to accept the past only proves that she has grown and matured as an artist as well as a person.