This Is Why Mariah Carey Didn't Include Her Ex-Fiancé James Packer in Her Memoir
Mariah Carey is getting candid about her life in her new memoir, ', The Meaning of Mariah Carey' but her ex-fiancé James Packer isn't included.
Legendary singer Mariah Carey has never been known to hold her tongue. We watched her throw shade at Jennifer Lopez with her iconic but dismissive, "I don't know her." Years ago, we also watched her nearly come to blows with rapper Nicki Minaj when they were both judges on an ill-fated season of American Idol. Essentially, we would never want to be on the Daydream legend's bad side.
Carey has been a force in the music industry for 30 years. While much of her personal life, relationships, and marriages have been on display, the singer has also kept a lot of her private life to herself.
Now, in her new memoir, The Meaning of Mariah Carey, the "Fantasy" singer is getting candid about her personal life in a new way. However, there's a reason why her ex-fiancé, James Packer, is nowhere to be found in the book.
Inside 'The Meaning of Mariah Carey'
Written with Michaela Angela Davis, Carey's first memoir, The Meaning of Mariah Carey is a stunning 373-page account of her family life, career, and her public and private life.
"This book is composed of my memories, my mishaps, my struggles, my survival, and my songs," Carey said. "Unfiltered. I went deep into my childhood and gave the scared little girl inside of me a big voice. I let the abandoned and ambitious adolescent have her say, and the betrayed and triumphant woman I became tell her side."
In addition to her childhood and her career, Carey got candid about her marriage to Tommy Mottola and Nick Cannon as well as her affair with baseball legend, Derek Jeter, who she says gave her the strength to leave Mottola. However, her recent romance with her billionaire ex-fiancé James Packer is missing from the pages.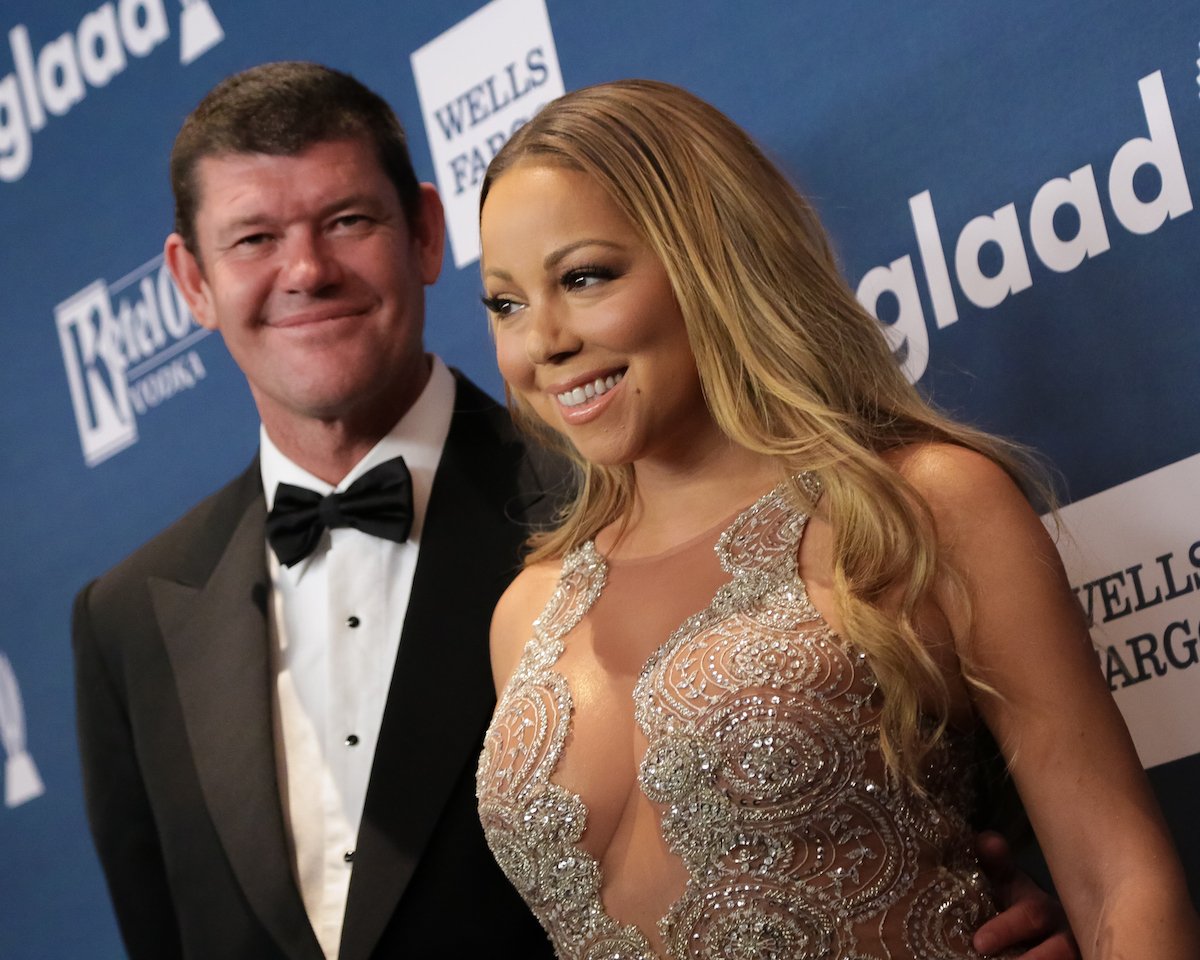 Mariah Carey sued James Packer for wasting her time
Carey was linked to the Australian billionaire back in 2015. Snippets of their relationship played out on the short-lived E! reality show, Mariah's World. However, things between Carey and Packer fizzled before they ever really began.
Though the romance lasted less than a year, Carey sued Packer for $50 million as an "inconvenience fee" when she claimed that it caused her emotional distress to move her family from New York City to LA to be closer to him.
The pair eventually reached a settlement for an undisclosed amount and Carey kept her $10 million engagement ring. Despite all of this, Carey never mentions Packer's name in The Meaning of Mariah Carey.
This is why Mariah Carey doesn't discuss James Packer in 'The Meaning of Mariah Carey'
Since her relationship with Packer was relatively public, fans, journalists, and critics have been curious about Packer's absence in Carey's memoir. However, the "elusive chanteuse" has her reasons for that. "If it was a relationship that mattered, it's in the book. If not, it didn't occur," she told  The Guardian.
When asked why Packer didn't "matter" Carey bluntly said, "We didn't have a physical relationship, to be honest with you."
Well, now we know.