Mariah Carey Explains Why She Creates 'the Perfect Christmas' Every Year
No celebrity does Christmas quite like Mariah Carey. Her popular holiday classic "All I Want For Christmas" tops the charts every year and there's almost always a Christmas concert she puts together.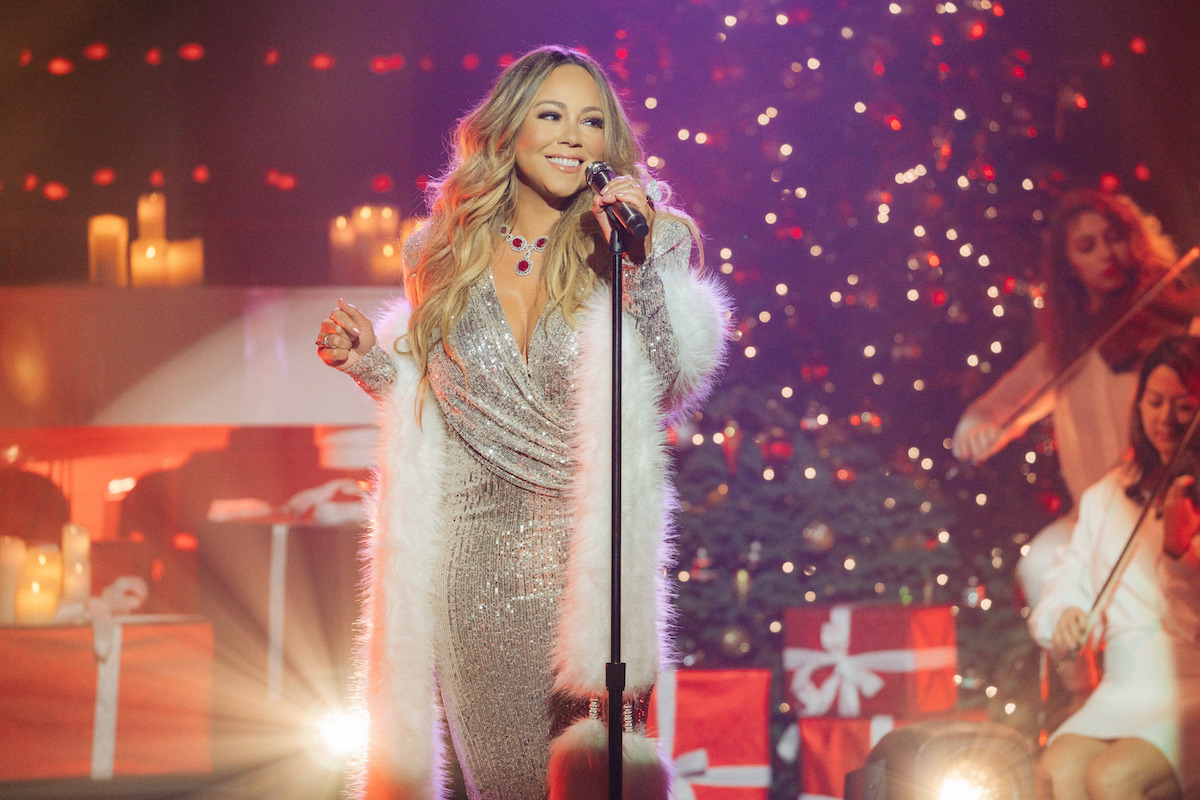 Outside of music, Carey makes Christmas a huge spectacular in her home. In a new interview with Elle, Carey says the lack of holiday cheer she experienced as a child contributes to her craze for Christmas today. 
Why Mariah Carey creates the 'perfect Christmas' every year
Carey's love for Christmas began as a child. Unfortunately, she says people always ruined the magical day for her.
"I think it's just that longing that I had as a child, that I always wanted things to be perfect for the holidays. And they never were," Carey said. "It was always somebody ruining the moment, always these dysfunctional family members who came around and foiled everything. And so I just made a pact with myself that I wasn't going to allow that to happen anymore."
Related: After a Nightmarish 2020, Mariah Carey Fans Are Playing 'All I Want for Christmas Is You' Before Thanksgiving
As a result, she vowed to one day have the Christmas she always dreamed of, without interruptions. And every year, she delivers.
Carey decorates in November immediately following Halloween. She decks the halls with everything from festive attire to family photoshoots. Of course, she has her own Christmas music to play in constant rotation.
Becoming a mother has only made Christmas more fun. "I literally go to a snowy place. Reindeer are there — I'm not making this up. Santa Claus comes, hangs out with the kids. And by the way, even if I didn't have kids, I would be doing this."
Mariah Carey continues to reign as the 'Queen of Christmas'
Carey's "All I Want For Christmas Is You" was released 26 years ago but continues to reign on the charts every year. Despite its eventual success, Carey admits she was not initially on board to record a full-length Christmas album.
She told NME in a 2017, "I thought it was too early in my career to make a Christmas album," Carey said. "But in retrospect, I look at that now and say: 'I'm so glad I did that.'" The album would mark her fourth studio album but become a fan favorite.
Related: This is Why Mariah Carey Loves Christmas So Much
She's created a complete brand with Christmas, releasing a children's holiday book in 2015 with the same title of her signature Christmas song. The book includes the complete lyrics to "All I Want For Christmas Is You" set to pictures of a little girl whose holiday wish is a puppy. 
In celebration of the song's 25th anniversary in 2019, Carey embarked on a nationwide holiday tour. She also re-released a deluxe edition of the album. The album featured 29 songs, and the tour had stops in Las Vegas, D.C., New York City, and Atlantic City. Accompanying the tour and album, Carey sold merchandise on her website as well.