Mariah Carey Finally Explains Her Infamous 2001 Appearance on 'TRL': 'It Was a Stunt Gone Awry, As We Say'
Mariah Carey is finally letting us in on that one thing we've always wondered about. No, it's not her rumored relationship with Eminem or her drama with Jennifer Lopez, but that infamous appearance on Total Request Live (TRL) in 2001.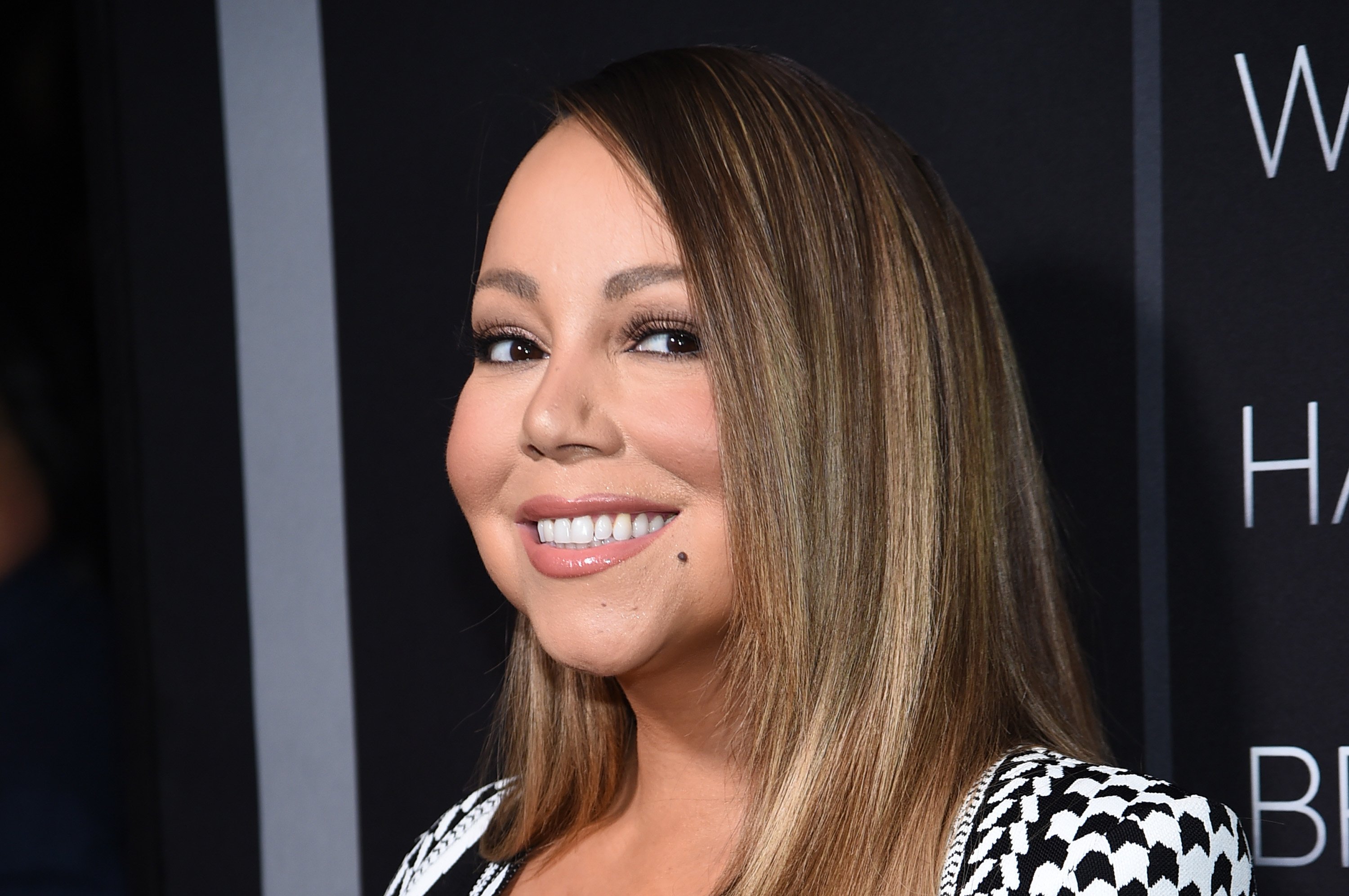 Mariah Carey's appearance on 'TRL' was disastrous
At the time, the then-31-year-old was promoting her semi-autobiographical movie Glitter and its soundtrack, which featured the lead single "Loverboy," a dance track that sampled Cameo's 1986 hit "Candy."
Host Carson Daly had been doing his usual thing when Carey interrupted, wheeling out an ice cream bin in an oversized shirt featuring the word "Loverboy." Though fans were ecstatic to see her, Daly seemed shocked, saying he had no idea she was coming.
"I just thought I'd surprise you," she said as she joined him on stage. "I've got a present for you … I brought you a present — it's this shirt," she continued, pulling off the top to reveal a green halter top with tiny gold shorts. Carey continued to act erratically from there as Daly tried unsuccessfully to take a commercial break.
"Mariah Carey just walked in wearing a T-shirt, pushing an ice cream bin, unannounced to me … Mariah Carey's lost her mind. I don't know exactly what's going on here. I was going to a commercial break … and I hear her singing for ice cream," he told cameras as she continued to ramble in the background.
Just over a week later, she was hospitalized for what her spokesperson told the Associated Press was an "emotional and physical breakdown" (via Billboard). Elaborating, Carey said she had been exhausted from the intensity and stress of her work schedule. She would also admit in 2018 that she was diagnosed with bipolar disorder that same year.
Mariah Carey just shed more insight on that 'TRL' appearance
In a new appearance on Watch What Happens Live with Andy Cohen, Carey said the TRL flub was a staged promotional appearance.
She added in her new book, The Meaning of Mariah Carey, that she'd freestyled her dialogue and hoped Daly would "play off of me, riff, and involve the audience" (via Too Fab). But it didn't go the way she'd hoped.
The "stunt" backfired, and both the movie and the soundtrack went on to meet less than stellar reviews upon their September 2001 releases. (However, some fans have said this has less to do with the content and more about the September 11 attacks overshadowing them.)
"It was a stunt gone awry, as we say," she told Cohen. "It was not like, 'Oh my god!' By today's standards, it's like nothing. It wouldn't even get picked up in one place; I brought an ice cream cart and had a little moment 'cause I was trying desperately not to allow a huge corporate entity and someone with an agenda to destroy my career," she went on, seemingly referring to her first husband, Sony executive Tommy Mottola.
"So, you know, that moment was a really screwed up thing, but again, I look at it now and am like, 'Oh please.'  They acted as if I had stripped butt naked on TV, which today would also be a normal, everyday occurrence," she added, "And, might I add, people are staging their own stunts, their own 'meltdowns' and all their stuff just for the attention. Back then if you did that, it lived on forever."
Luckily, things have turned around for Mariah Carey since then
Fortunately, Glitter has received a more positive reception in the years since its release. The album even topped iTunes in 2018, thanks to fans who launched a #JusticeforGlitter campaign on Twitter. The "Like That" singer marked the occasion on her personal account, sharing a string of excited emojis in a tweet.
Carey has also continued to see success in other musical projects — from 2005's The Emancipation of Mimi to 2018's Caution.