Mariah Carey Is a 'Mean Girls' Superfan and Reveals Which Character's Life Is Relatable to Her
Across generations, backgrounds, and genres, it is understood that Mean Girls is a certified, timeless classic. Even Mariah Carey knows that. The quotes, the crushes, the jokes, and the "social order" in the popular film will forever be etched into fans' minds.
Those elements — along with the cast — made the movie magical and relatable. Carey chatted with Mean Girls' screenwriter/actor Tina Fey about why she loves it and which character really resonated with her.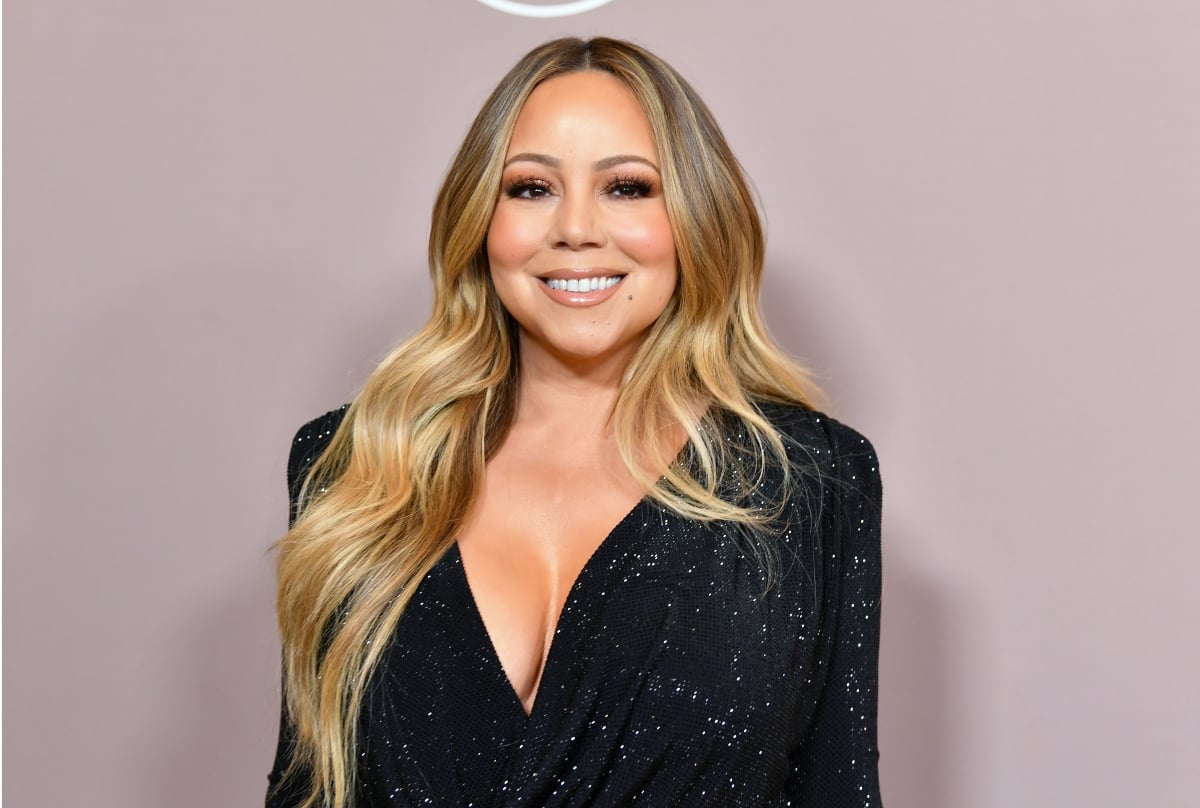 Mariah Carey and Tina Fey had a 'Mean Girls' Q&A
Who knew the multi-platinum artist was such a superfan of the movie? Fey recently tested Carey's knowledge and the Grammy-winning artist may have put some of the world's most dedicated Mean Girls experts to shame.
During their Billboard Zoom session, Fey threw out rapid-fire questions, and Carey answered every single one of them correctly. They ran through a series of true-and-false, trivia, and quote-related questions. Out of curiosity and pure fun, Fey also asked Carey a few that were unscripted.
Who does Mariah Carey relate to in 'Mean Girls'?
With its comical depiction of hierarchy, friendships, and inner thoughts, Mean Girls managed to lock viewers into their old high school memories, foretell the future, or provide a survival blueprint. There's someone or something that everyone can relate to.
When Fey inquired about which character Carey identified with, she replied that Regina is so well-written and portrayed that you'd probably know her if you were in school. But she couldn't vibe with the character.
She then flipped the question around to Fey who responded that she could relate to how Cady switched up and became obsessed with Regina to fit in.
Carey agreed. "Oh, I was totally like that! But I didn't fit in at all being mixed race and living in the suburbs, and moving 13, 14 times," she said.
"And having a black father and a white mother and everybody was like who is this weirdo. So, I was pretty mean because I was just trying to fit in, and that was the only way I could fit in because I had like three shirts in rotation."
There's another 'Mean Girls' film coming
Hold on, it's not a sequel, and Lindsay Lohan and Rachel McAdams aren't confirmed. During the fun exchange with Carey, Fey mentioned the upcoming Mean Girls stage play adaptation. The show debuted in 2017 in Washington before blowing up and transitioning to Broadway in 2018.
Cut from its original cloth, the theatrical production is an adaptation of the 2004 movie, and Fey is writing the script that adapts the play into a musical film. All the creativity, quirks, and quotes will be loaded into the new version.
The story still follows Cady's relocation from Africa to Illinois, her adjustment to American high school life, and her encounters with frenemy Regina George.
Carey offered to do a cameo and an original Christmas song for the project, which drew excitement and jokes from Fey. Maybe fans will get a new Christmas track out of this arrangement — which would be totally fetch.