Mariah Carey Kept a 'Long Letter' From Stevie Nicks With Her Valuables
TL;DR:
Stevie Nicks has given inspiration and advice to many young musicians.
Mariah Carey kept a letter of support from Stevie Nicks.
Stevie Nicks once walked back comments she made in support of Mariah Carey.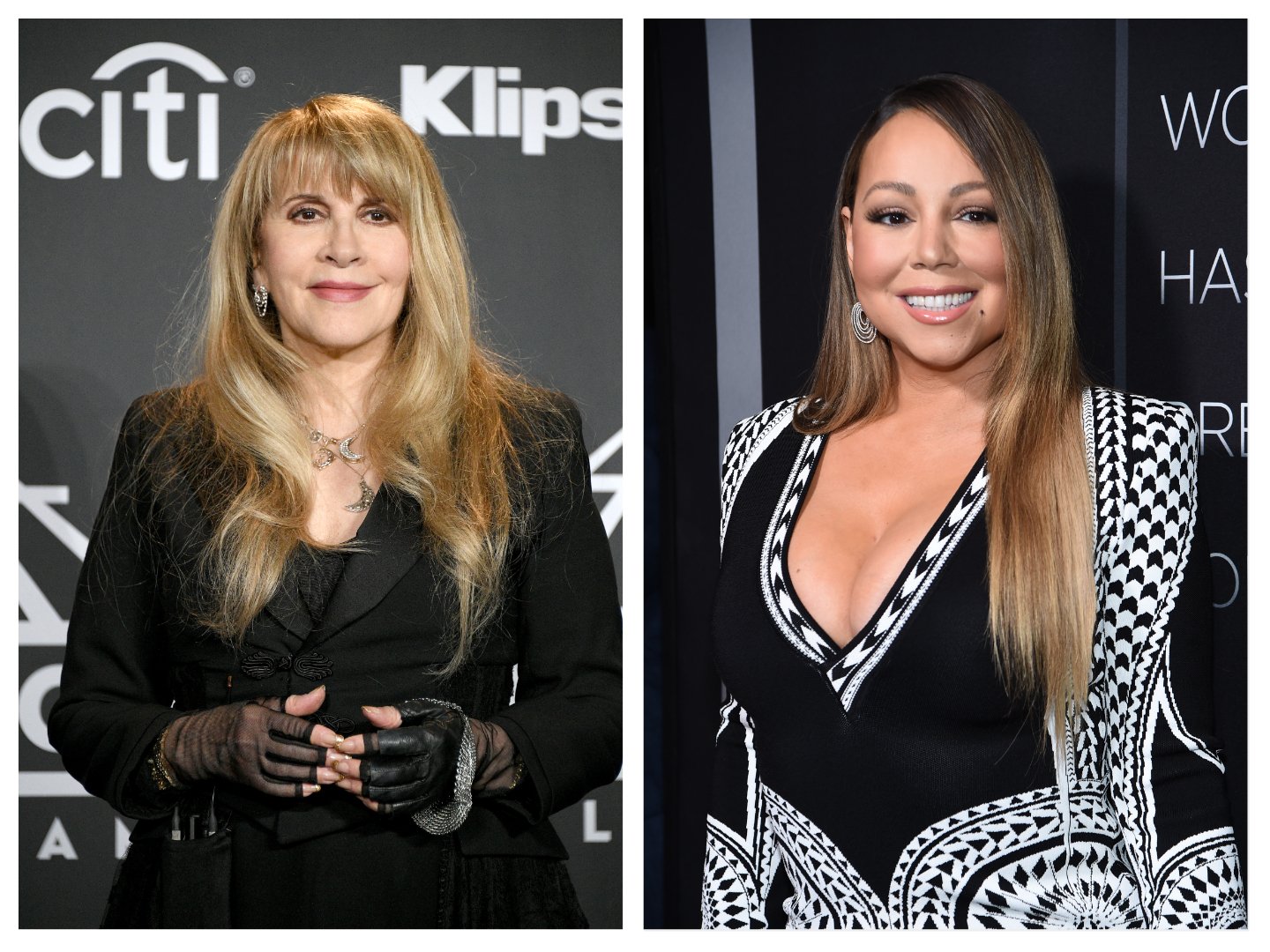 Stevie Nicks has become something of a maternal figure for women in the music industry, including Mariah Carey. She offers advice to many young musicians, earning her the title of "rock 'n' roll Mama." In the early 2000s, Nicks reached out to Carey to offer support in a letter. Later, when Nicks ran into Carey in person, the younger artist informed her that she kept the letter with her jewelry. 
The Fleetwood Mac singer is supportive of many young musicians
Nicks' prolific career has inspired a number of younger artists, including Lorde, HAIM, Harry Styles, and Destiny's Child. She's grown close to many of these artists, and is always happy to offer them advice. Her friend Sheryl Crow is a frequent recipient of Nicks' advice.
"What I tell Sheryl Crow: Don't get interested in somebody who's going to go back on the road," Nicks told ABC News. "Men are going to go out on the road, and they're going to find other women. So if you really want to save yourself a whole lot of heartache, do not fall in love with somebody in a band. Just don't."
Stevie Nicks once wrote Mariah Carey a supportive letter
In 2001, Mariah Carey was hospitalized following an "emotional and physical breakdown," according to her spokesperson Cindi Berger, per ABC News. Nicks then reached out to the younger artist in a letter.
"I have a lot of information for all of these women," Nicks told Rolling Stone in 2009. "I should do a 'Dear Stevie' column in Rolling Stone. When Mariah Carey was going through all her craziness a few years ago, I wrote her a long letter telling her how everybody else is crazy — not her."
She shared that she saw Carey several years after writing the note. She told Nicks that she still had the letter.
"I saw her recently, and she told me she keeps the letter with her jewelry!" Nicks said. "I love that."
Stevie Nicks once apologized for comments she made in defense of Mariah Carey
In 2012, Carey joined American Idol as a judge alongside Randy Jackson, Keith Urban, and Nicki Minaj. The season soon made headlines for the contentious relationship between Carey and Minaj, and Nicks involved herself in the drama. When Minaj allegedly threatened Carey on set, Nicks publicly sided with the latter.
"If I had been Mariah I would have walked over to Nicki and strangled her to death right there," Nicks said, per Today.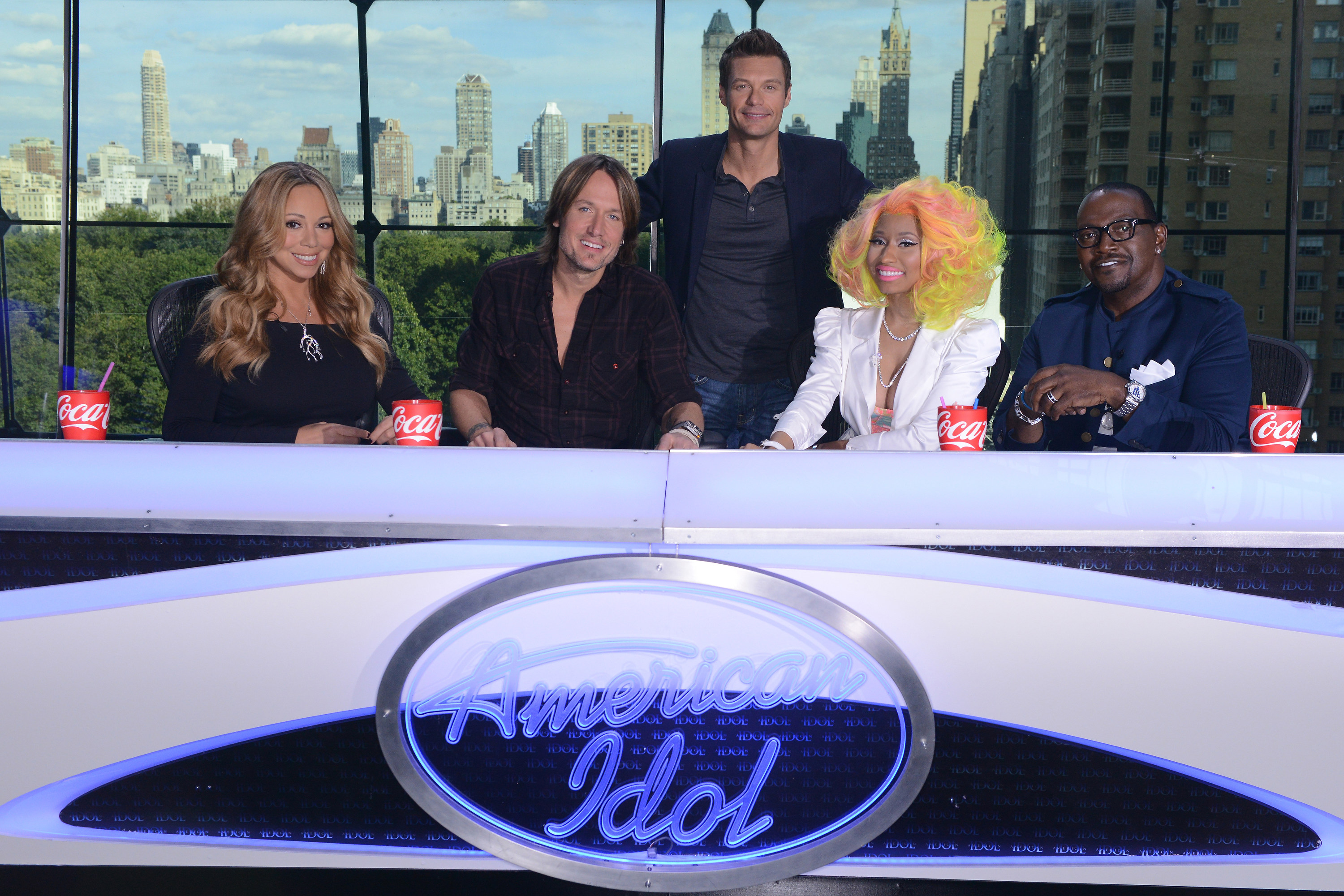 Shortly after, she apologized for her remarks.
"I want to apologize for my remarks about Nicki Minaj's behavior toward Mariah Carey which I said during a long and exhausting day of interviews," she said. "It was very out of character for me and I deeply regret what I said. I feel very protective toward Mariah Carey who has gone through many difficulties in her life and I spoke without thinking. I think all artists should be respectful toward one another and that includes me. I am truly sorry."
RELATED: Lindsey Buckingham Said He Was 'Stupid' to Insist That Stevie Nicks Joined Fleetwood Mac