Mariah Carey Knew Her 1st Marriage Was Over When Tommy Mottola Allegedly Threatened Her With a Butter Knife
There have been plenty of relationships in Hollywood that have crossed the line from supportive partnerships into controlling cycles of abuse. Some of the most tumultuous celebrity marriages fell apart when one spouse attempted to exert creative and professional control over the other.
When the details of these toxic relationships finally make their way into the public eye, it can be a shocking shattering of what was a picture-perfect couple or it can be an affirmation of what fans long suspected was happening behind closed doors. Mariah Carey was in one such relationship early in her path to stardom, and the details — even years later — still haunt fans of the singer. 
Mariah Carey rose to fame in the 1990s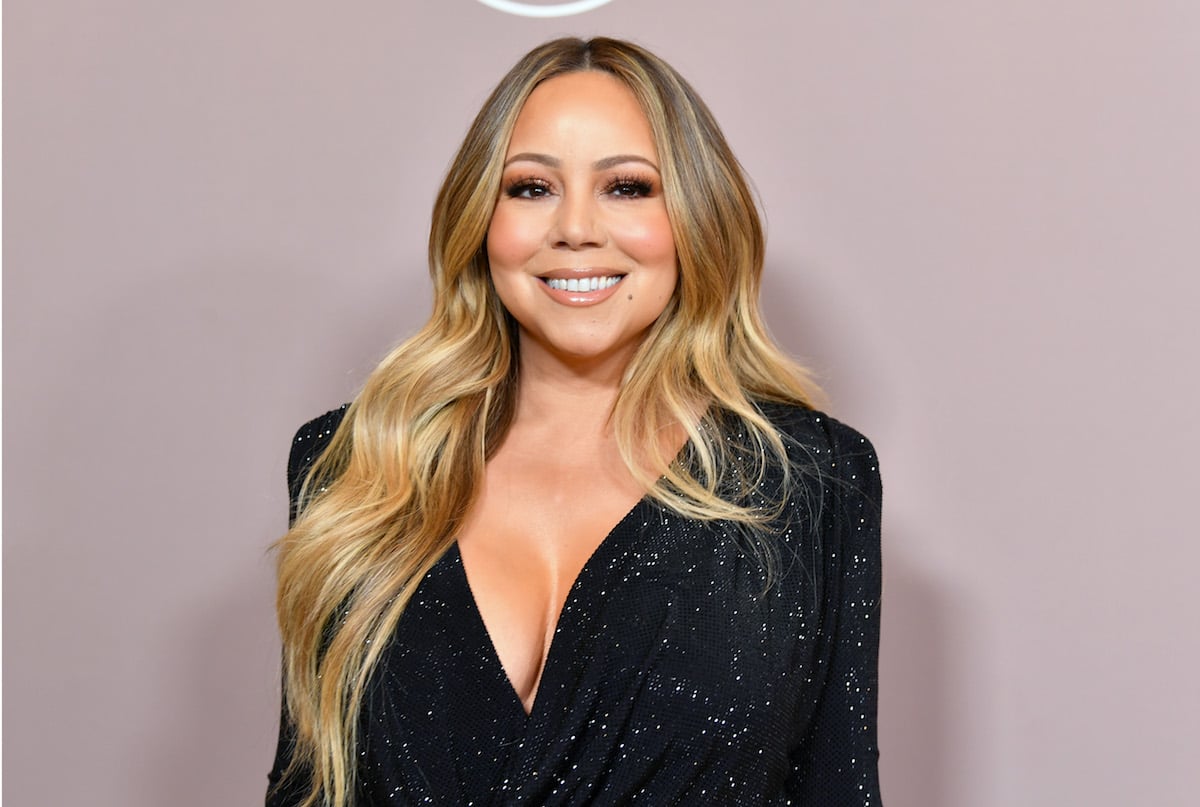 Carey is probably best known for her reputation as a musical icon. Back in 1990, she was an aspiring singer who got a breakthrough hit on the charts.
"Vision of Love" skyrocketed to the Billboard number one spot, a feat that Carey would repeat seventeen more times, giving her more hits than any other musician in history besides The Beatles. While Carey's prime years on the charts and filling the radio airwaves may be behind her, she is definitely still raking in the profits from her fame. 
The singer is reportedly worth an astounding $300 million. Her net worth accounts for her hard work over the years: ongoing sales of her past recordings, TV appearances, and live performances that include a lucrative Las Vegas residency.
When Carey split from Australian billionaire James Packer after the couple got engaged, she reportedly received a $50 million settlement, citing financial promises and the expense of moving to L.A. to be near Packer. Carey did not get the full settlement request, but she did end up $5-10 million ahead — and she got to keep the 35-carat diamond engagement ring he gifted her. 
Mariah Carey's past relationships include Derek Jeter and Nick Cannon
RELATED: How Do Nick Cannon and Mariah Carey Co-Parent Their Twins After the Divorce?
Carey may have ended with the upper hand in her split from Packer, but she had other high-profile relationships in the past. According to Hollywood Life, she has been romantically linked to Yankees player Derek Jeter, Dutch model Marcus Schenkenberg, Mexican singer Luis Miguel, and model Christian Monzon. She is rumored to have had relationships with Eminem and Eric Benet. 
Her most famous and long-lasting relationship was with fellow singer Nick Cannon, whom Carey wed in 2008. The couple welcomed twins in 2011, but the marriage was not to last and ended in 2014. The amicable divorce was finalized in 2016, and Carey and Cannon have publicly supported one another's careers while working hard to co-parent their children. 
More recently, Carey has been linked to former backup dancer Bryan Tanaka. He has since been promoted to Carey's "creative director," and the pair have been in an on-again, off-again relationship with public comments suggesting they were very much "on" as recently as May 2020. 
Mariah Carey's first marriage was toxic 
Long before Carey married Cannon, she was married to Sony Music executive Tommy Mottola. Carey was only 23 and exploding in fame when she wed Mottola — 21 years her senior — in 1993.
Traditionally, Carey has remained silent about her time with Mottola, but that all changed when she published her recent memoir and bravely shared the details of her past relationship. According to The New York Times, Carey's memoir reveals that Mottola was very controlling.
"What a tragic metaphor, listening to Tommy hum 'My Way' as he drove us back to my captivity," Carey explained.
Mottola wanted to know Carey's every move and controlled her public persona. He wanted her to be more "mainstream," which meant more white: "From the moment Tommy signed me, he tried to wash the 'urban' (translation: Black) off of me."
Race was at the center of another dispute that Carey recounts. Mottola made a racist comment about Sean "Puffy" Combs, and Carey called him out on it.
According to The Daily Beast, Carey recounts Mottola flying into a rage. Mottola was "vibrating with rage, slamming his fist on the table" as he announced that he was canceling Thanksgiving.
Carey's every move was monitored by security cameras, and when Mottola realized that the marriage was ending, he took a butter knife to Carey, running it down her cheek and across her throat in front of two of his friends. Thankfully, Carey was able to remove herself from the toxic relationship before she came to more serious harm.