Mariah Carey and Lauryn Hill Fans Are Disappointed That 'Save the Day' Is 'Not a True Collab'
Mariah Carey dropped 'Save the Day' with Lauryn Hill on Aug. 21, 2020. However, fans point out it is 'not a true collab' between the two singers.
In celebration of her 30 years of musical stardom, Mariah Carey dropped a new single with Lauryn Hill, "Save the Day." The song is the first of many heading for release on Oct. 2, 2020, with Carey's new album, "Rarities." However, some fans are complaining that the track is far from true collaboration.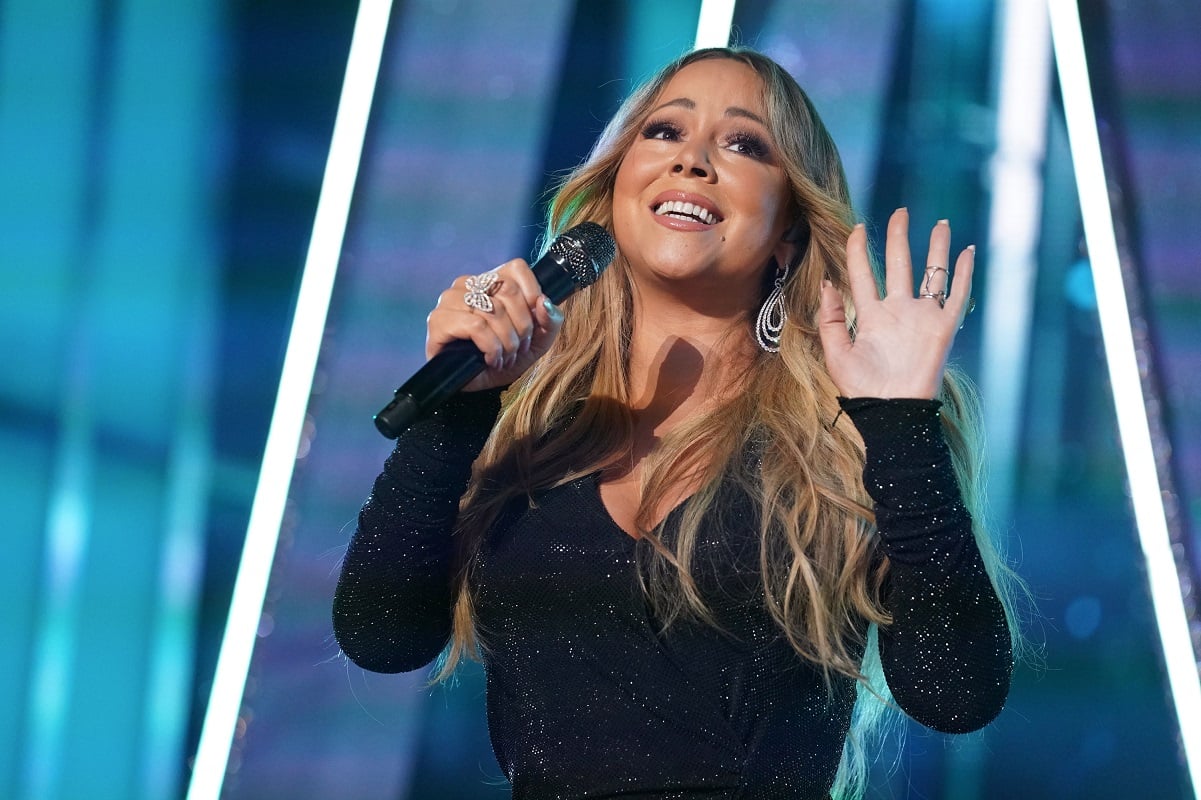 Mariah Carey's 'Rarities' album includes songs 'from every era'
When Mariah Carey releases her new album, "Rarities," fans will hear songs that the singer-songwriter produced, but never released. 
"The truth is, most of the songs I had completely forgotten about," Carey told The Sun. "I had recorded them way back when and put them in the vault just because they didn't end up making an album."
Carey, who has sold over 200 million records worldwide, is excited to share a group of songs that never made the final cut over her 30 years of producing albums.
"From every era, there's a song that could have made it to an album."
Did Ms. Lauryn Hill collaborate on 'Save the Day' with Mariah Carey?
"We're all in this together," Carey sings while a sample of the Fugees song "Killing Me Softly" plays. "You're my only hope, and it's too divided, too deep to understand. But if we don't do it, tell me, who will?"
Carey is hoping that the new song will inspire change in 2020. While fans enjoy the track, they are disappointed in the collaboration.
"I really like the song, but not going to lie," one fan wrote on Reddit. "I'm lowkey disappointed that it's not a true collab, and Ms. Lauryn Hill's part is just a sample of her Fugees cover of 'Killing Me Softly.' However, I do like how Mariah took that and made something nice out of it!"
Ms. Lauryn Hill did not add anything new to the recording. Instead, Carey sampled the 1996 hit single, "Killing Me Softly," by the Fugees, who disbanded one year later. Fans are asking for a remix that features the two musical superpowers.
'Save the Day' receives rave reviews
Other than a few fans complaining about the lack of "collaboration," many fans can feel the song's inspiration. The track, produced by Carey and Jermaine Dupri, was created in 2011 but is as timely as ever before. 
"'Save The Day' is a towering achievement," one fan wrote on Twitter. "Mariah Carey is shining a light through these trying times. Never been more proud to stan."
The comments on social media continue to build around "Save the Day." 
"Mariah Carey is casually dropping another A+ song (complete with a Fugees sample) thirty years into her career," another fan tweeted. "We love to see it." 
Hopefully, fans will get a remix with both phenomenal women in the future.