Mariah Carey's Love For Christmas Is Rooted in Her Troubled Childhood — 'Bad Stuff Happened To Me'
Mariah Carey is a singer/songwriter who is known for her incredible vocal range and her habit of always making a grand entrance. Carey has been a mainstay in the music industry for decades and has weathered several scandals and controversies, always rising to the top.
Recently, Carey wrote a revealing memoir, giving her fans insight into her difficult childhood and tough climb to the top. And, in conjunction with the arrival of the holiday season, she gave an exclusive interview to Elle, detailing why she feels the need to go all-out during Christmas. 
Mariah Carey is one of music's biggest stars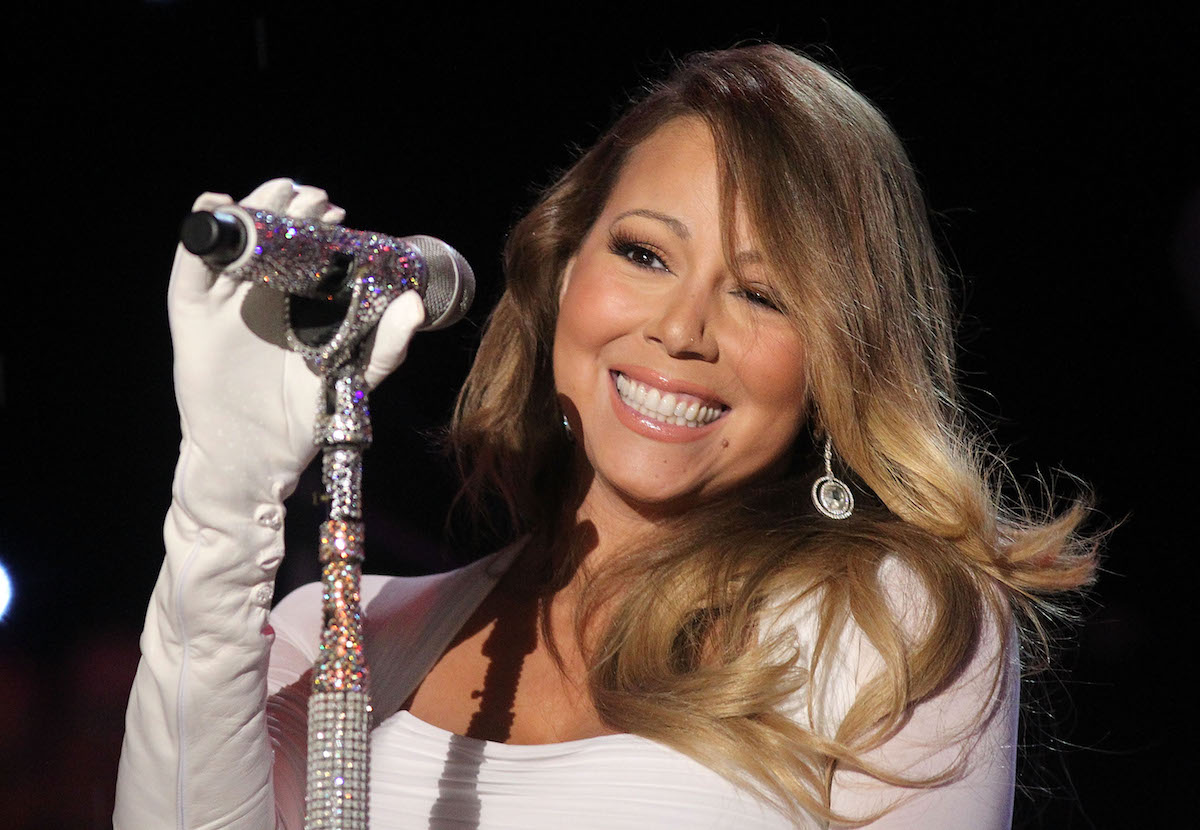 Carey was born in Huntington, New York, to parents who divorced when she was only three years old. Carey was raised by a succession of family members, in circumstances that were notoriously difficult.
Around the same time as her parents divorced, Carey began singing to try to cope with the stressors of everyday life. By the time she reached high school age, she had the desire to pursue music as a career, going to demos and meeting with record producers.
In 1990, Carey had her first big breakthrough into the music business, after she aligned herself with renowned record producer Tommy Mottola. Her debut album became a success, and she quickly went on to other ventures, eventually becoming one of the biggest stars of the nineties.
Mariah Carey has become closely associated with Christmas
RELATED: Mariah Carey Launched Her Own Brand of Cookies Just in Time For the Holidays
In 1993, Carey released her single "All I Want for Christmas Is You." The song was wildly popular right away, and over the years, it has only become more iconic.
In fact, the song is easily Carey's biggest track, a tune that continues to generate revenue for the artist more than 25 years after it first hit the charts. According to Business Insider, Carey still earns millions from "All I Want for Christmas Is You." 
Primarily due to the success of that song, Carey has become closely associated with the holiday season. To many of her fans, she is the undisputed queen of Christmas, known for her holiday specials.
Carey told USA Today it was her love of the holiday that led her to write "All I Want for Christmas Is You" in the first place: "I've always been a tragically sentimental person, and Christmastime embodies that sentimentality for me. I wanted to write a song that would make me happy and make me feel like a loved, carefree young girl at Christmas."
What did Mariah Carey say about celebrating Christmas extravagantly?
RELATED: Does Mariah Carey Cook Her Own Christmas Dinner?
Recently, Carey gave her fans even more insight into her love of Christmas. Opening up to Elle, the artist admitted that her affinity for the holidays comes from her difficult past and that the holiday season is "maybe the one time that I got to breathe for a second. A lot of very bad stuff happened to me when I was 12."
She revealed that every year, for her Christmas celebration, she takes her two kids to "a snowy place." She added: "Reindeer are there — I'm not making this up. Santa Claus comes, hangs out with the kids. And by the way, even if I didn't have kids, I would be doing this."
The artist also stated that her need to create the perfect Christmas comes from "that longing that I had as a child, that I always wanted things to be perfect for the holidays. And they never were." Fortunately, Carey now has the means to craft the perfect holiday season — for her and her kids.