Mariah Carey's Net Worth: All the Crazy Ways the Diva Spends Her Money
Mariah Carey had her first hit in 1990, when the song "Vision of Love" from her eponymous debut album hit No. 1 on the Billboard charts. Since then, she's had 17 more No. 1 songs, more than any other artist in history aside from the Beatles.
Carey's had a spectacular career in the 28 years since she first rose to fame. She's also endured some personal struggles, like multiple divorces and a diagnosis of bipolar disorder. Through it all, she's managed to accumulate a huge fortune, and she doesn't hesitate to spend her hard-earned millions on things that make her happy.
Mariah Carey's net worth is $300 million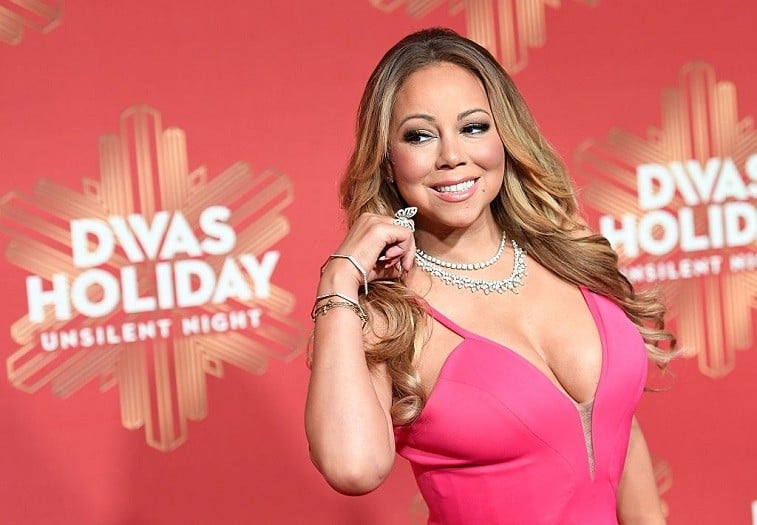 Celebrity Net Worth estimates that Mariah Carey's net worth is $300 million. Album sales are one factor in her high net worth. Carey is the third-best-selling female recording artist of all time, according to the RIAA, after Barbara Streisand and Madonna, with 64 million albums sold. One song alone – holiday favorite "All I Want for Christmas Is You" – has earned her $60 million since 1994.
In 2001, Carey scored a massive $100 million record contract with Virgin. The company agreed to pay her $23.5 million each for of her next five albums, though she ended up only delivering one record – Glitter – for the company. Virgin eventually paid her $28 million to get out of the deal.
Live performances are another big source of cash. In 2015, she was No. 9 on Forbes' list of the top-earning women in music. That year, she earned $27 million, due in part to her Las Vegas residency.
Carey was also an American Idol judge, has appeared in several films and on TV, and starred in her own reality TV series, Mariah's World.
The breakup that earned her millions
Carey has been married twice, first to record exec Tommy Mottola and singer Nick Cannon. She also dated Australian billionaire James Packer, to whom she got engaged. When the relationship ended, Carey demanded a $50 million financial settlement. She said her former fiancé had made financial promises to her and that she also should be compensated for moving her family from New York to LA to be near him.
She didn't get the full $50 million, but Carey didn't walk away from the relationship empty handed. In the end, she got $5 to $10 million, according to People. That included the 35-carat diamond Packer gave Carey for an engagement ring.
How Mariah Carey spends her money
Carey's profligate spending was allegedly a factor in her breakup with Packer. Perhaps he shouldn't have been surprised by her free-spending ways. The Grammy-winner has made no secret of her taste for the good life.
During a legendary appearance on MTV's Cribs in 2002, viewers got a peek into Mimi's extravagant world. The tour of her three-bedroom townhouse highlighted a shower she said she'd only used once because it had too many knobs, walls painted to look like candy, a chandelier in the bathroom, an in-home salon, and a chaise lounge in the kitchen (because she doesn't like to sit up straight).
More recently, she invited Vogue on a tour of her multi-room closet. The diva has a separate (and massive) shoe closet, as well as a dedicated lingerie closet.
When Carey's in Los Angeles, she rents a Beverly Hills mansion for $35,000 a month. Before that, she paid $100,000 a month for a place in Coldwater Canyon.
Her other expenses are just as out there. She's rumored to spend $100,000 to have exotic flowers delivered to her home, according to Vanity Fair. Another $45,000 a year goes to spa treatments for her dogs, per Page Six. A dinner out at a trendy LA restaurant could run $1,500.
When Carey hits the road, she does it in high style. On tour, she stays in luxury hotels like the Plaza Athénée in Paris, where a suite goes for $15,000 a night. A yacht rental runs $340,000 a week, while luxury rental in Airbnb might cost $1,400 a night. Private jets to ferry her from place to place also cost thousands, according to E! When she does fly commercial, she goes first class. In 2014, she spent £70,000 to book the entire first class cabin of a British Airways flight.