Marilyn Manson Once Sang About Beating Someone With a Lunchbox
Kiss had a massive influence on rock music — and a bit of a violent impact on Marilyn Manson's childhood. Before he was a rock star, he used a Kiss lunchbox as a weapon. Here's what he had to say about it and the misinterpretation of the song about the very same incident.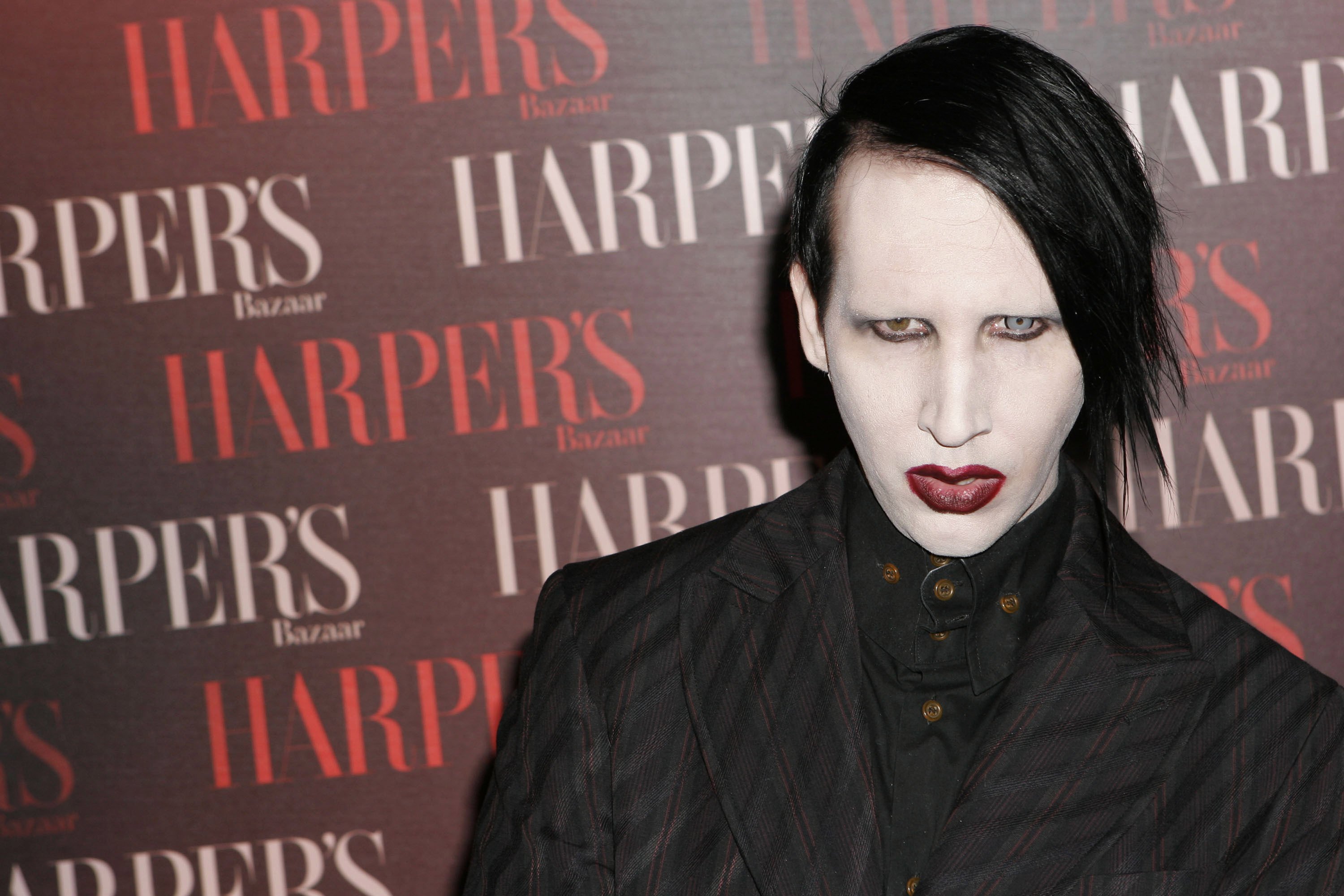 The Marilyn Manson song was misinterpreted by journalists
On the surface, Marilyn Manson has some similarities with Kiss. Like the members of Kiss, he's a hard rock musician who wears lots of white face makeup. In fact, the band made an impact on him at a young age. He told Rolling Stone he would draw pictures of Kiss members Gene Simmons and Peter Criss when he was a child. In addition, he would imitate their distinct makeup.
Manson wrote a song from his first album, Portrait of an American Family, about an incident with a Kiss lunchbox. "I wrote a song called 'Lunchbox,' and some journalists have interpreted it as a song about guns," he wrote in Rolling Stone. "Ironically, the song is about being picked on and fighting back with my Kiss lunch box, which I used as a weapon on the playground. In 1979, metal lunch boxes were banned because they were considered dangerous weapons in the hands of delinquents."
He compared the media reception of "Lunchbox" to the reception of another song from the same album — "Get Your Gunn." "I also wrote a song called 'Get Your Gunn,'" he said. "The title is spelled with two n's because the song was a reaction to the murder of Dr. David Gunn, who was killed in Florida by pro-life activists while I was living there. That was the ultimate hypocrisy I witnessed growing up: that these people killed someone in the name of being 'prolife.' The somewhat positive messages of these songs are usually the ones that sensationalists misinterpret as promoting the very things I am decrying."
Marilyn Manson's beef with Kiss
This wasn't the end of Manson's relationship with Kiss. During an NME interview, he dismissively referred to the band as "four gay dudes in makeup." On the other hand, he once tweeted his cover version of Charles Manson's song "Sin City." (In addition to being an infamous criminal, Charles was also a folk singer.) According to NME, Kiss' Peter Stanley was upset that Manson covered "Sin City" and said Manson's career never really took off.
Which band was more popular?
Is Criss' statement true? Firstly, there's no real objective way to measure if a career is successful. However, we can look at whether Manson's band performed better on the pop charts than Kiss. None of Manson's band's singles ever charted on the Billboard Hot 100. On the other hand, 24 of Kiss' singles charted on the Billboard Hot 100. Manson may have taken some inspiration from an incident with a Kiss lunchbox for one of his songs but he never achieved the level of chart success that Kiss did.