Marilyn Manson Sang This Romantic Elvis Presley Song at His Wedding
Elvis Presley's songs are so popular that singers are covering them to this day. For example, a major 1990s rock star sang one of Elvis' classic love songs at his wedding. Here's what he had to say about his performance — and how another celebrity gave him some trouble at the wedding.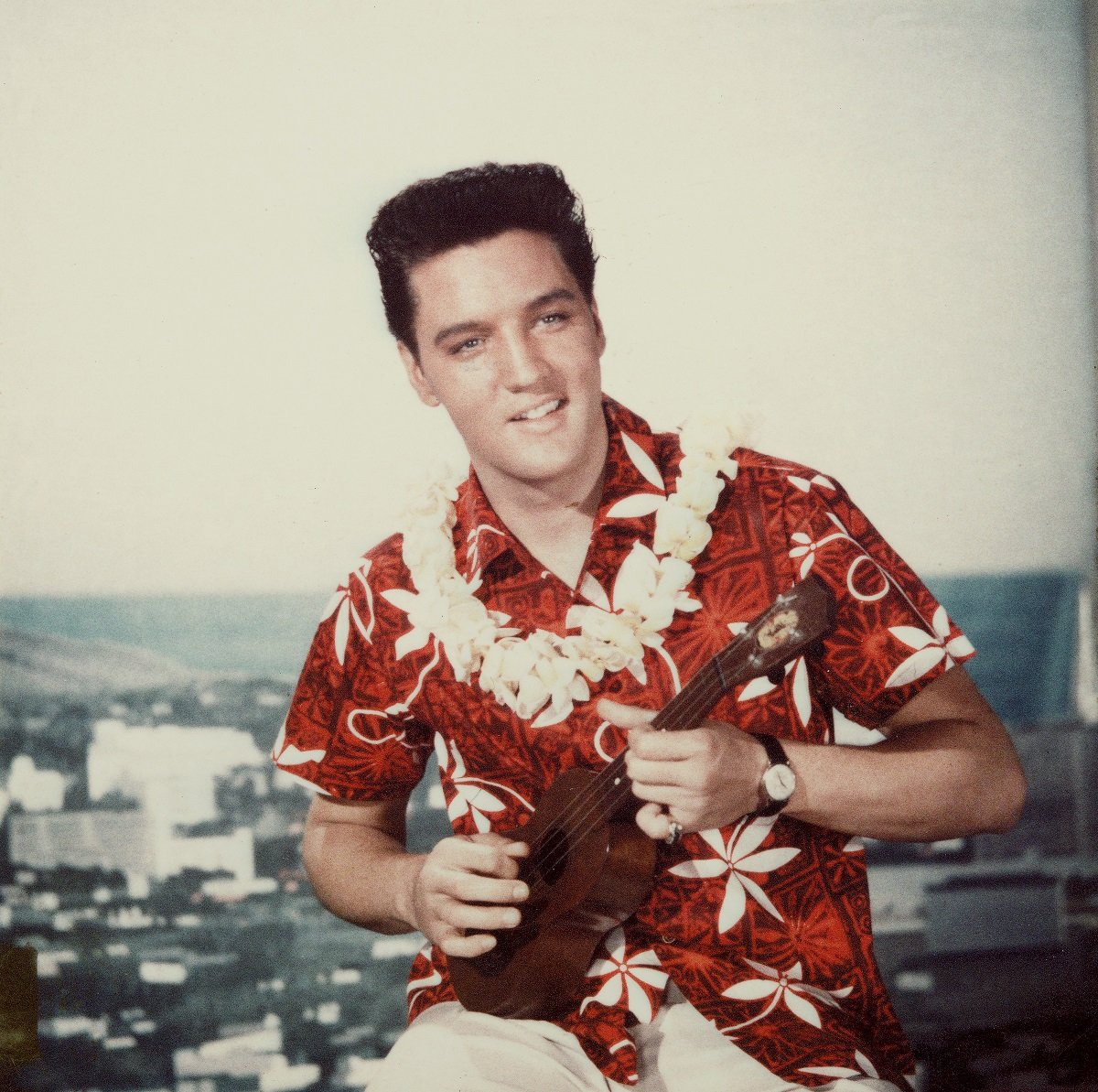 Marilyn Manson and another celebrity sang the same Elvis Presley song at the same wedding
The King of Rock 'n' Roll might seem wholesome or quaint today, however, he was once controversial. His style of dancing offended many people in the 1950s. Notable, another controversial singer took some cues from him.
Marilyn Manson is perhaps one of the most controversial rockers of all time. In the 1990s, he scandalized many people for his blasphemous lyrics, his unnerving music videos, and his sometimes androynous appearance. While Manson doesn't sing a lot of love ballads, he performed an Elvis ballad at his wedding.
In Interview Magazine, Nicolas Cage and Manson interviewed each other. "By the way, is it okay to talk about your wedding?" Cage asked Manson. I thought your wedding was beautiful because that's what you were doing while you were in lockdown. I got to see a little of it on FaceTime, and I thought it was very beautiful, the way you sang 'Love Me Tender.'"
RELATED: Elvis Presley's Producer Called 1 of His Most Famous Songs 'The Worst Record'
Manson gave fans some insight into the wedding. "You were the only guest at the wedding on FaceTime, he said. 'And you definitely cock blocked me on singing 'Love Me Tender,' because you mentioned you were going to sing it to us, but I had set up a karaoke machine to do it myself. We both sang it in the end, and your version was even more beautiful."
Marilyn Manson's other connections to the King of Rock 'n' Roll
The connections between Elvis and Manson extend beyond that. Manson appeared on the show Ride with Norman Reedus. On the show, Manson said Elvis was his mother's favorite singer. Because of this, he decided to dye his hair black. This is notable, as Manson appears with black hair on most of his album covers and in most of his music videos.
RELATED: Elvis Presley Was Angry 'For Days' When He Had to Sing This Kids' Song
Manson once recorded a version of the American folk song "God's Gonna Cut You Down." Prior to releasing his cover of the song , the most famous versions of it were the ones by Elvis and Johnny Cash. Manson also covered Elvis' classic ballad "In the Ghetto."
Manson paid tribute to Elvis over social media. According to MetalHeadZone, he posted an Instagram picture of the "Can't Help Falling in Love" singer next to an image of David Bowie. In the caption, Manson referred to Elvis and Bowie as his two greatest sources of inspiration. Without the "Love Me Tender" singer, Manson's music, hair, and wedding might not be the same.
RELATED: Elvis Presley's Manager Felt His Songs and Movies Got Less Popular Due to Hypnosis