Marilyn Monroe's Estate Is Still Making Millions but Not Because of Her Movies
Marilyn Monroe's estate is still one of the most profitable out of all the dead celebrities, but it's not because of her movies.
Marilyn Monroe's estate makes millions every year. At the time of her death in 1962, the icon's net worth was $10 million, when accounting for inflation. In 2020 alone, she made almost as much as that. But fans of the late star might be surprised to learn that it isn't her many movies that make her estate the most money.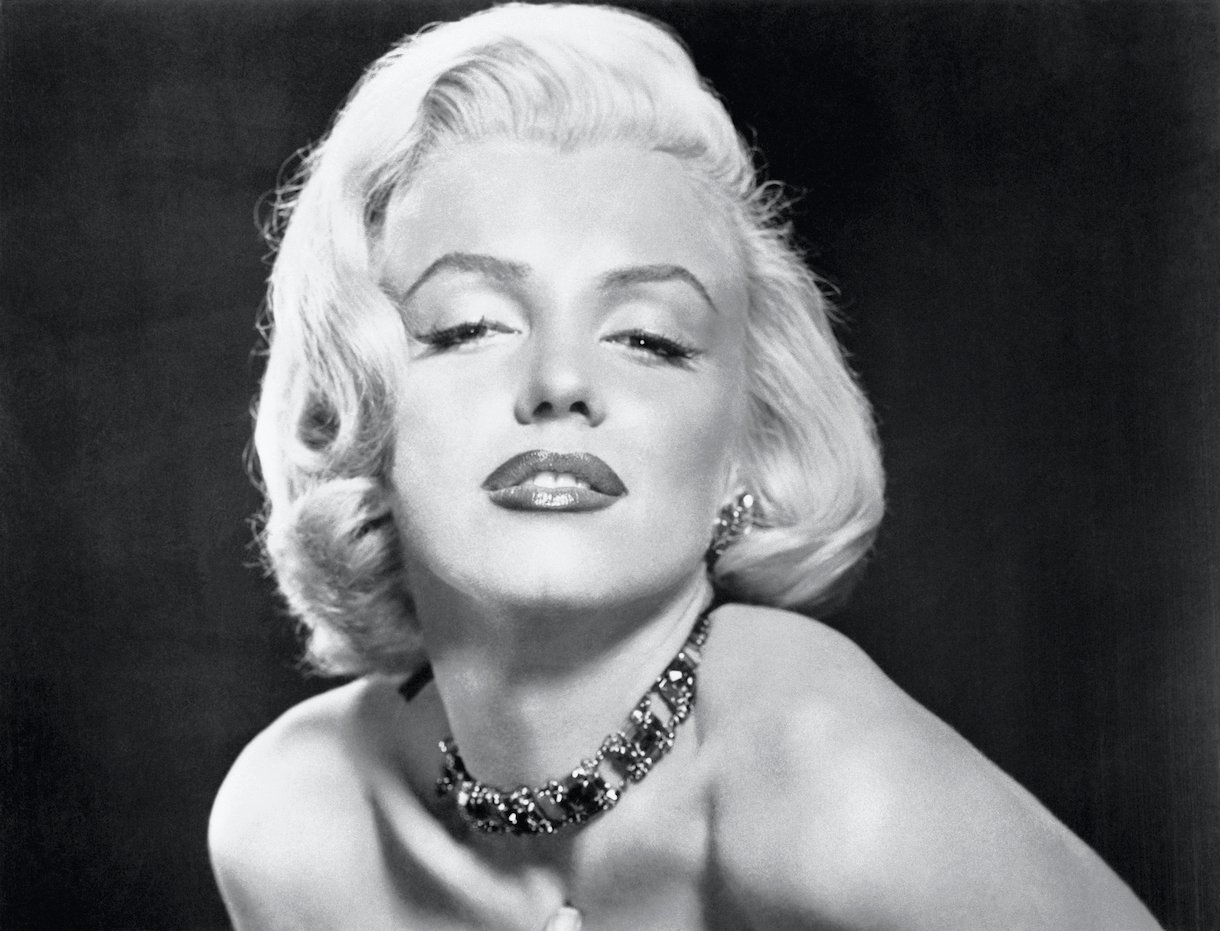 Marilyn Monroe's biggest paychecks
Monroe appeared in 23 films throughout her career. She created the first female-owned production studio, Marilyn Monroe Productions, the first film it produced being The Prince and the Showgirl co-starring Laurence Olivier.
The more famous she got, the higher the paycheck she received. According to Celebrity Net Worth, Monroe's 10 biggest paychecks all came within the last 10 years of her life. Her biggest paydays came from her last two movies: 1961's The Misfits—written by her third husband, Arthur Miller—and 1962's Something's Got to Give, which never finished filming due to her death. She earned $1 million for each of those films, which would be over $8 million in 2020.
What makes Marilyn Monroe's estate the most money?
Monroe died at the age of 36 in 1962, at the peak of her fame. But the actress' star would only continue to rise, and 58 years after her fatal overdose, she is still one of the most famous women in history. Her face and name are instantly recognizable, and public perception around her acting abilities have only improved over the five decades since her death.
According to Forbes, Monroe's estate earned $8 million this year, making her the 13th highest-paid dead celebrity, and also the only woman on the list. Also on that list are George Harrison, Freddie Mercury, Prince, John Lennon, Bob Marley, Juice WRLD, Kobe Bryant, Elvis Presley, Arnold Palmer, Charles Shulz, Dr. Seuss, and Michael Jackson.
Monroe and Marley have one thing in common when it comes to their estates: their likeness makes them millions. While Marley is considered the face of the Rastafari movement, Monroe is still the world's biggest sex symbol. Forbes reported that Monroe's likeness is used by nearly 100 brands globally, including high-end fashion houses like Dolce & Gabbana. Her films aren't even noted as a major contributing factor, indicating that her famous face is still her biggest money-maker. (Don't worry, her movies still make her estate a lot of money. Some Like It Hot made her estate $4.5 million in 1999 alone.)
Monroe never had children and had divorced Miller by the time of her death, so to whom was her estate left? She left the majority of her money to her acting coach, Lee Strasberg, also leaving behind money for her mother, half-sister, and close friends. Strasberg's second wife, Anna, inherited the estate when Lee died in 1982. It was Anna who hired CMG Worldwide to license official Marilyn Monroe products, which contributed greatly to her estate, according to NPR.
"We did hundreds and hundreds of programs with companies like Mercedes-Benz to Coca-Cola to fragrance, clothing, giftware, collectibles, paper products, things like that," CMG CEO Mark Roesler told NPR.
While Monroe wished for her personal items to be left with friends, things like the dress she wore to sing "Happy Birthday" to JFK and her beloved white baby grand piano were sold by the estate. The dress was sold for $4.8 million in 2016, according to Celebrity Net Worth. And Mariah Carey bought the piano for over $600,000.