Mariska Hargitay Just Showed off an Impressive Snowman With a Connection To Her Foundation
Mariska Hargitay is a talented actor that's widely known as the face of Law & Order: SVU. She even met her husband, Peter Hermann, a fellow actor, on the show in 2002, and they married in 2004. They have three children together now, August, Amaya, and Andrew, and they all reside in New York.
A lot of places have recently been dealing with snowstorms, and New York is no different. With snow on the ground, why not make a snowman? Hargitay recently showed off an extremely impressive snowman, and it's a must-see for fans.
Mariska Hargitay shows off a snowman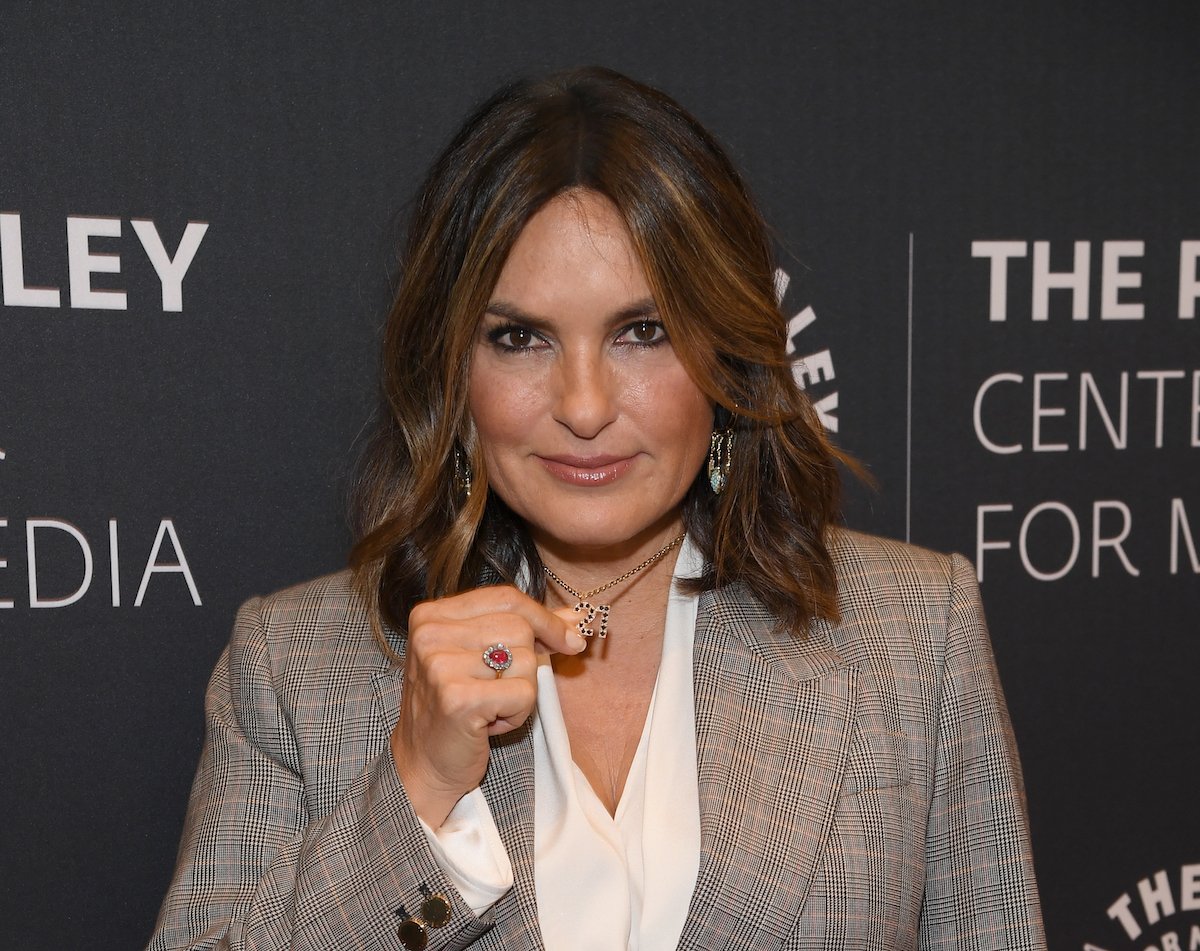 On Sunday, February 7, Hargitay shared with her fans the most impressive snowman creation. It has three main sections made of snow with a carrot for a nose and two eyes as well as a mouth. The well-made snowman has two sticks for arms, and it sports a white scarf with rainbow colors. The earmuffs are rainbow colors as well, pulling it all together. But lastly, there's a heart in red placed on the chest of the snow-covered creation. In the background, snow can be seen falling and has already landed on outdoor furniture.
Although Hargitay doesn't claim credit for the snowman, she has a family with small children, so it's possible they all had a hand in the masterpiece. Hargitay captioned the post on Instagram: "#GameDay #HaveAHeart #JoyfulHeartedSnowman #HappySunday #SnowFun #SnowPerson #Snowday #SnowLove❄️💖☃️."
The snowman has a connection to her foundation
But that isn't the only time Hargitay shared the snowman. The next day she also posted a closeup of the masterpiece, and the whole face and top half can be seen better. She tagged her foundation, The Joyful Heart, on the heart piece in the post, tying it all together. With snow falling even still, Hargitay managed to caption some good shots of the snowman, and fans certainly seem to appreciate it.
"Woke up to this guy ….I cannot get enough of this joyful creature had to share it again Happy Monday. #ALittleCloseUpForY'allThisMorning," Hargitay captioned the post on Instagram.
Hargitay learned the facts about the topics SVU covers, including domestic violence, abuse, and sexual assault, and she created her foundation in 2004 after she started to receive letters from fans of the show who were also survivors. They told their stories in an attempt to heal. Hargitay wanted to answer these people, so she created The Joyful Heart Foundation, according to its website.
Its mission is: "to transform society's response to sexual assault, domestic violence, and child abuse, support survivors' healing, and end this violence forever."
Fans react
Comments are turned off on the first snowman image, but the second is buzzing from eager fans. They seem to love the impressive snowman as much as we do, and they let Hargitay know it.
A fan calls the creation a, "Joyful Heart Snowman," considering Hargitay tagged her foundation in the image, it's pretty appropriate.
Another fan calls the snowy masterpiece the "best" they've seen, and it's definitely up there in the top for us as well. "Happy Monday!" a fan wrote. "That is literally the best snowman I've ever seen. ♥️♥️."
One fan asked if the snowman has a name, and we'd like to know this information as well. "He has such sweet face! Does he have a name? ☺️," they asked.
The snowman makes one fan "happy," while another makes a funny joke, "He is snow great! 😉🥰⛄️."
A fan calls it "so cute," and we agree. "Happy Monday to you!! This is so cute! ☃️," the fan wrote.
Mariska Hargitay showed off an incredible snowman that fans can appreciate.